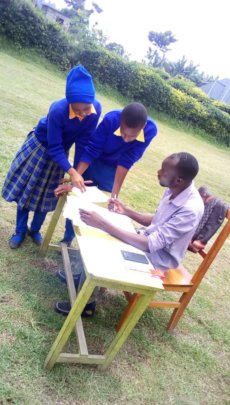 Jambo.
In January our new school year started and our students returned to the classroom eager to learn and grow. Spring is always such a wonderful time of year. We think of the flowers pushing their way through the dirt and soil and gaining strength as they grow and blossom. It's a perfect analogy to describe our students.
The class seven students, who will be graduating in September, continue to excel in their studies and are continually challenged by their teachers. The younger students easily transitioned into their new classrooms and are extremely inquisitive. Recently many teachers have chosen to bring their classrooms outdoors and take advantage of the wonderful weather and educate the students in a less restrictive environment. Watching the children actively engage in their studies and participate in the discussions surrounding topics being taught is heartwarming.
The success our students have is not solely dependent on a wonderful education, but the generosity and support of our donors. Without your continued thoughtfulness many of our students would not have the opportunity to attend school. Your continued donations are needed because the demand for a world class education is out pacing the ability of many of our families to financially pay their child's education due to the Covid-19 pandemic which has affected the world. Tanzania was especially impacted because of the lack of tourism which is the industry that many of our parents work in. Without your continued monetary support many of our students will not be able to continue their education at Ikirwa School.
Ahsante sana for everything. Stay safe and healthy.
Rose Hogan
Follow our adventures in learning on Facebook at Ikirwa School Project and on Instagram@ikirwa.school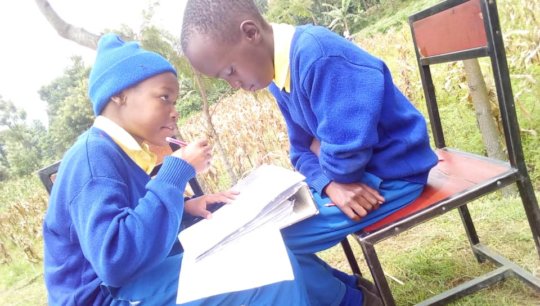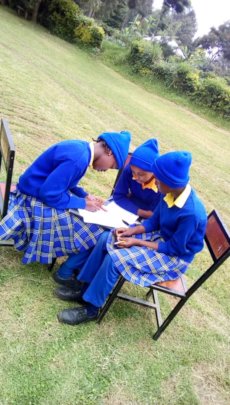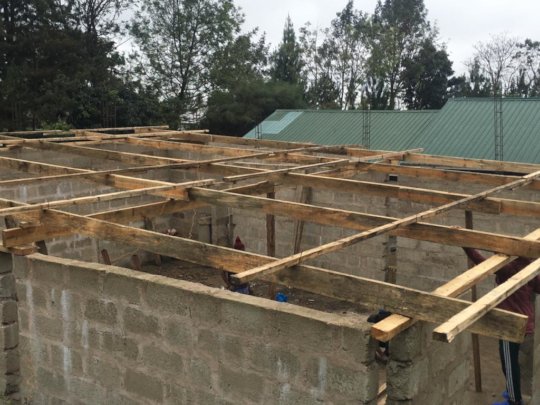 With a new year upon us it is a time to reflect on the past year filled with accomplishments and success stories and formulate plans for the continued construction of our Dining Facility.
In November we were able to add a temporary roof on the first floor of our structure so the students could enjoy their meals in a dry and safe environment. Though there are windows to keep dust out and allow fresh air in and benches and tables for the students to share their meals on, there is still a long way to go. Our goal for the spring and summer, with your support, is to complete the first floor and begin progress on the second floor. Our progress has been slow, due to the economic slowdown caused by the pandemic, but we are hopeful that we will be able to maintain a forward momentum to attain our short term goals. We are still only a quarter of the way through our project but the sites and sounds of construction continue to be seen and heard throughout campus weekly.
It was once said that, "Goals help us achieve things that we once only dreamed of." When we think back ten years we are reminded of the dreams of a school for the impoverished children of Midawe. Through hard work, dedication of our community and generous support of our donors we were able to not only build a school, but provide a world class education to the students in the surrounding villages. We will continue to dream and set goals for ourselves. There is always a new project that needs to be started and different avenues to be explored. Our goal for this year will be to bring our dining facility as close to completion as possible.
Stay safe and healthy in 2021 and ahsante sana for your continued support.
All the best,
Rose Hogan
Follow us on -
Facebook at Ikirwa School Project
Instagram@ikirwa.school\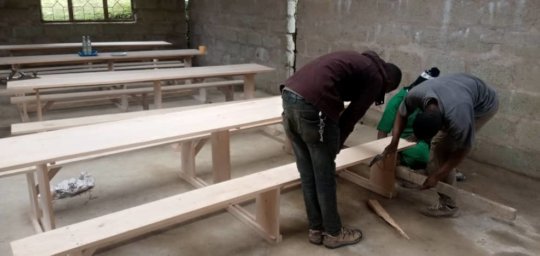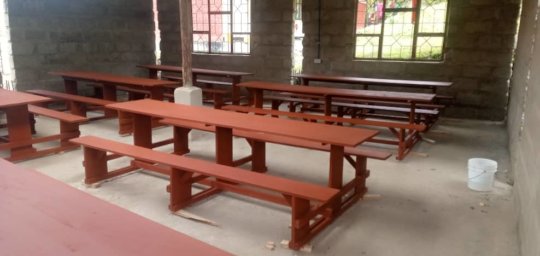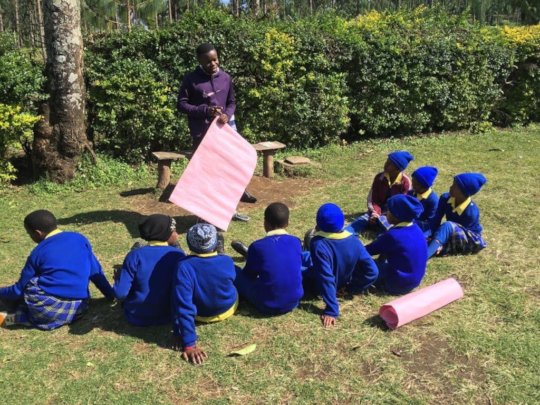 Dear Friends,

Our campus has been buzzing with activity since school reopened in July. The students and staff resumed teaching and learning as if there had been no disruption. We can not say enough about our incredible staff. They are continually working to find new learning techniques for the students and at the same time to increase their knowledge of educational approaches and materials to strengthen the curriculum. A day does not go by when we are not approached by a parent, family member or director of a local orphanage asking for educational assistance for a child in their care. It is with your continued support that we are able to offer these children an opportunity for a brighter future.

October started off with our Class 7 students taking their national exams. They could not have been better prepared for success and we are confident in their abilities. It will be at least another month before we are notified of their exam results, but we continue to be hopeful knowing we did our best to prepare them and they did their best.

Our younger students continue to excel in their classes. We make sure daily that we are presenting their material with the goal of tapping into all of their different learning styles. Many of the teachers spend time outside instructing the students and providing them with an atmosphere free of our structured four walls. As we are constantly reminded, learning does not just happen in the classroom, but occurs on the playing fields, in conversation with a peer or adult, or can be found when picking up a book for pleasure or for research purposes.

Our staff is as diverse as our students in their interests. Some have a tremendous knowledge of history, while others are fascinated with science and math, and others incorporate their love of the arts into their curriculum; all allowing the students to explore their studies in an unconventional way. We are lucky to have a staff that is so multifaceted!

If you haven't had the opportunity to visit us yet we would love for you to come and volunteer and share your knowledge and expertise. It is with your financial assistance and continued support of our endeavours that we continue to flourish. We would love for you to follow our adventures in learning on Facebook at Ikirwa School Project or on Instagram@ikirwa.school. We update each platform regularly with pictures and anecdotes of the students' daily activities.

Stay safe and healthy. Ahsante sana for your continued support of our amazing students.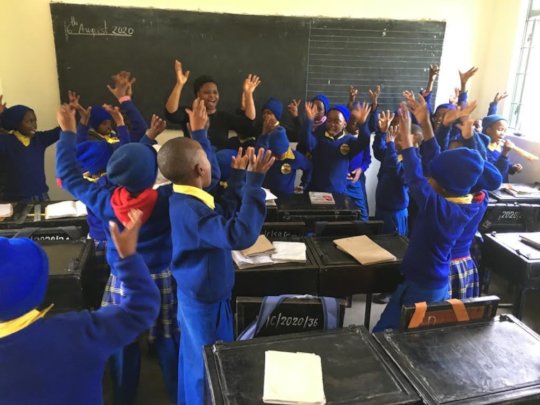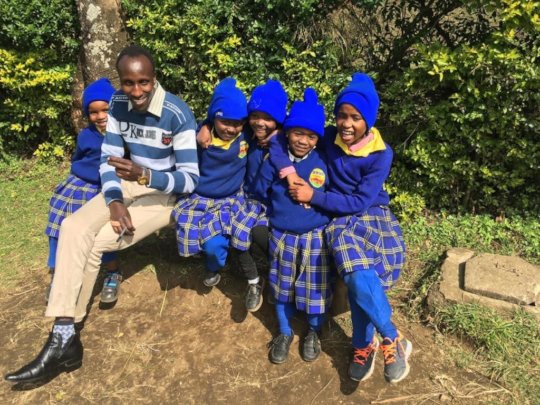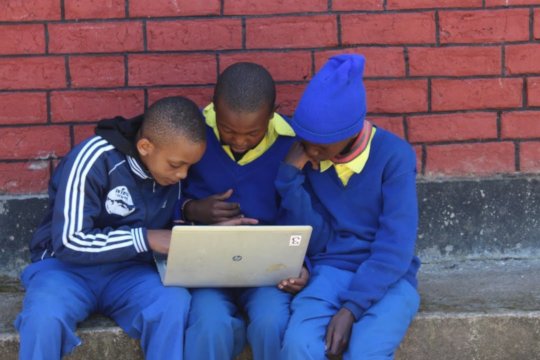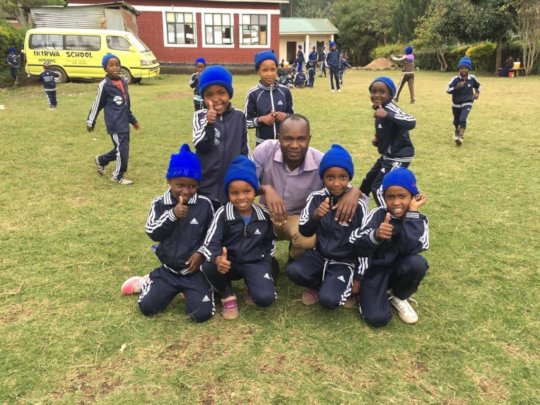 WARNING: Javascript is currently disabled or is not available in your browser. GlobalGiving makes extensive use of Javascript and will not function properly with Javascript disabled.
Please enable Javascript
and refresh this page.