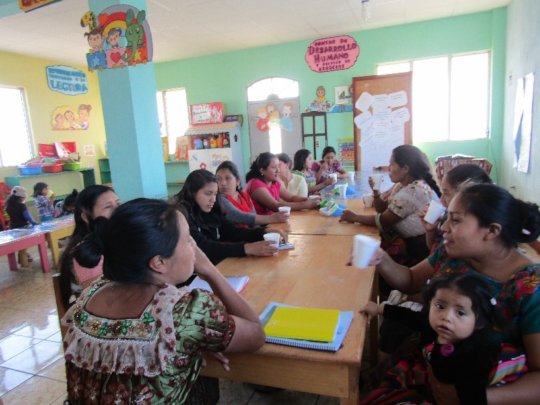 Over half of the communities served by Riecken Community Libraries in Guatemala face very real challenges of violence and gang activity.
Our work maximizes the power of stronger communities to help stem the tide of immigration driven by lack of opportunity and violence. As centers of community development and learning, the Riecken Community Libraries are considered neutral ground and provide some of the only safe choices for the community. Help us provide critical access to information through programs from literacy to early childhood development and nutrition, computer technology to entrepreneurship.
Compared to other nations, Guatemala shows the lowest levels of development in Latin America. A majority of their citizens – particularly in remote and indigenous communities – live in poverty, unable to take care of the most basic needs. With the lowest literacy rates in the region, high unemployment, and an environment where violence and gang activity is on the rise, massive emigration to other countries, often illegally, is creating its own set of challenges.
Riecken Community Libraries help solve these problems, offering safe places where anyone can come to read, have access to information technology, and participate in dynamic programs relevant to the community. Our unique partnerships between local community, municipal government and the Riecken Foundation maximize all resources, including your contributions.
An example how libraries change lives is Vil da, from San Carlos SIja.
She walks 20 minutes every Monday from home to the library and that does not stop her from getting to receive the workshops. Since childhood she has suffered bullying since she is Deaf-Mute, She only studied until the third grade because they thought that because of her disability. Vilda was not going to be able to do anything for her life and she had to dedicate herself to domestic chores in her home.
However, Vilda's grandmother involved her in the library project process; step by step, she has adapted and got ahead by means of the support she was given in the development center. Today Vilda, despite her disability, has developed individual and collective skills as well as her self-esteem and outstanding participation in the activities promoted by the group of women who have helped her sell her products with family and friends in her community.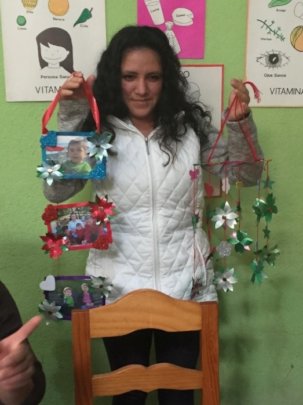 Links: