Alba Estrada is the director of the program which takes place in the village library. Alba was born and raised in the indigenous community of Quiche which is not far from the famed Chichicastenango market for those of you who have been to Guatemala. Alba's family is not indigenous and she reports that she was only accepted by the indigenous population when she started working in the Riecken library. Quiche is an area where there was a lot of violence during Guatemala's 36-year civil war and the wounds are healing very slowly. If you haven't seen Alba talk about the early childhood program I would encourage you to click on the link below to watch our video. The mothers in the community were initially reluctant to participate in the early childhood program most likely because most of them are illiterate and lacking in self-esteem. Now the program is so over subscribed (and by demand including a lot of information on nutrition) that Alba is searching for funding for a second floor for her library. Currently, when the early childhood program is in session the little library has to be closed and all the furniture moved around. We also invite you to click on the interview link and listen to a 2007 interview with the founder of the Riecken network, Allen Andersson. Please help us to report to Alba that we have full funding for her project. Muchas gracias.
Links: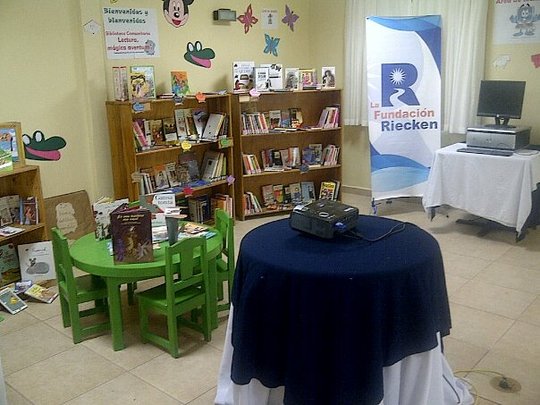 Thanks to a recent grant from the Bill & Melinda Gates Foundation we have embarked on a program to re-train all the librarians in the Riecken network. This past week 35 librarians attended five days of training in San Pedro Sula. The training was developed by Honduran Country Director, Paco Alcaide, who has a library science degree from the University of Grenada in Spain. As a result of this training the librarians are now even better equipped to not only serve their libraries but also very remote communities where there are no libraries and no books. The best way to serve these remote communities is with a mobile library and with your continued support this could become a reality. We are still a long way from our goal but are ever hopeful that someone who cares about development in Honduras will turn up and agree to help with this project. In the meantime, please donate whatever you can to bring books and information to the less fortunate in Honduras. We invite you to click on the links below and listen to a 2007 interview with founder, Allen Andersson, about how he can to build this network of libraries. Muchas gracias.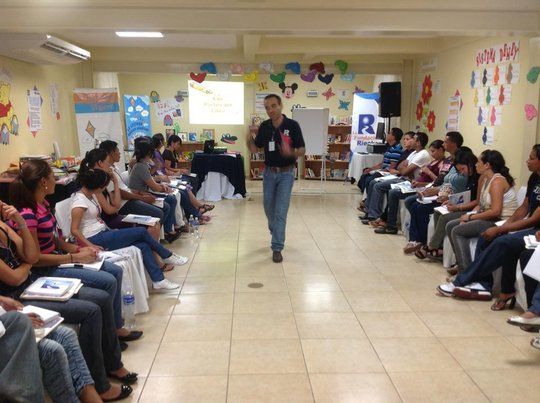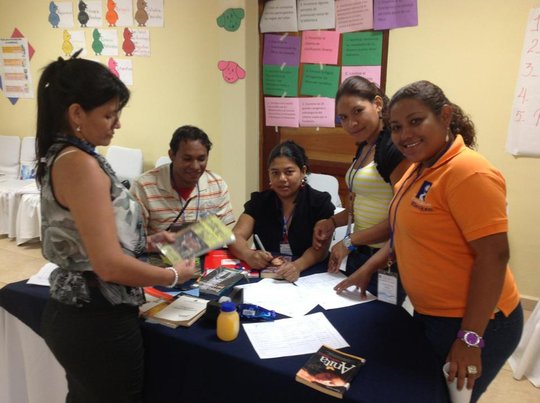 Links:
Today we had a group of visitors cross Lake Atitlan in Guatemala by boat to visit our San Juan La Laguna Library. This library recently requested new books as so many of their books were very, very worn. This library has a very high percentage of girl readers. Funds were raised from the Rotary Club of Reno and by the library itself by showing movies in the evening and asking attendees to pay for popcorn to buy new books for everyone including the girls.
Your donations also go towards buying new books particularly oriented towards young girl readers. Community volunteers engage the girls with story hours then help the girls read until they are reading on their own. As you might guess reading is power in a country where women and girls have been disenfranchised for decades. Included with the report are a couple of photos of the recent arrival of new books at this library. You might want to also listen to the interview done in 2007 with Allen Andersson, who with his wife Susan Riecken, founded the Riecken Community Library network. Muchas gracias (Thank you) for your help.
Links:
WARNING: Javascript is currently disabled or is not available in your browser. GlobalGiving makes extensive use of Javascript and will not function properly with Javascript disabled.
Please enable Javascript
and refresh this page.