In this poor region of Santiago Atitlán, Guatemala, where even books are of great value to thieves, a local blacksmith recently installed metal bars to the windows and doors of the school library, making the Panabaj School Library safe for the library's belongings and its visitors. The next step in the renovation of the school library was the set up of electricity. Panabaj Elementary was fortunate to have one of its own teachers volunteer his previous electrical engineering experience in assisting in the electrical wiring of the library. Very soon, they library will be ready for painting and furnishing; allowing for a pleasant and safe place for its students to study and read. The School Library Coordinator Johanny Queiju (pictured on the right with President of Pueblo a Pueblo Kristen Van Zandt) is currently overseeing the school library project. She works closely with a committee of students, parents, and teachers of the Panabaj Elementary School to ensure that the community is actively engaged in the planning process of their school library. Recently, the Board of Directors made a visit to the site to observe its progress and was encouraged by the enthusiastic number of volunteers and staff who have not only been working hard on the project but also promoting Pueblo a Pueblo's mission statement and vision for the future of the Guatemalan community.
Attachments: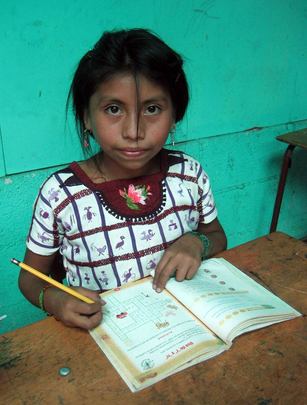 In January of this year, Pueblo a Pueblo launched the Panabaj school library program, so that school children will have the opportunity to expand their knowledge through various books and have access to a wealth of information that may work to improve their education and literacy. We started working together with the library committee consisting of several Panabaj School teachers, first presented to the Program Coordinator, Johanny, who has been supporting teachers in the process. We have advanced in the following topics; 1. Security in the space where the library will be. A local blacksmith is preparing bars for door and windows that will serve to have a safe library in the school. Look at how it works in the photos!
2. Electricity. The library site is lacking electrical cables and thus, the teachers think that it is essential to fix the wiring as soon as possible.
3. Painting. It is important to have a nice place where children can feel good and in a happy ambiance. Once the library is painted we will decide what furniture will be most suitable for the space.
We are excited! The blacksmith will be doing the installation of the bars on Wednesday 17th.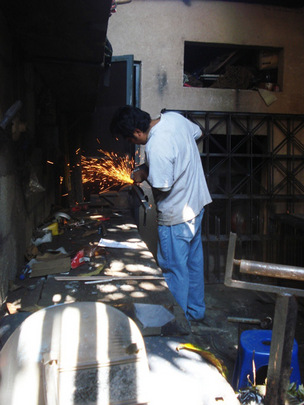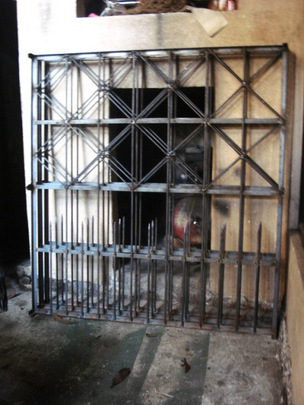 Pueblo a Pueblo has recently hired a local Mayan woman to lead the coordination of the school library project from start to end. She will work closely with the library committe which is made up of student, parents and teachers from the Panabaj School. The children anxiously await access to reading books in their school!
WARNING: Javascript is currently disabled or is not available in your browser. GlobalGiving makes extensive use of Javascript and will not function properly with Javascript disabled.
Please enable Javascript
and refresh this page.