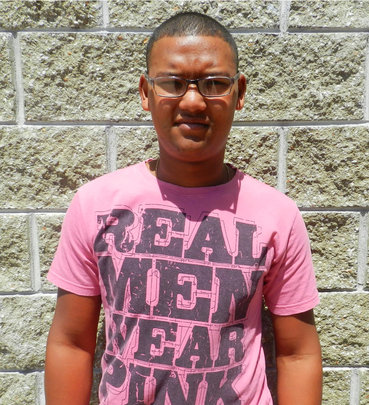 Rushin joined Christel House South Africa (CHSA) in 2002 when he was in 5th grade. He grew up in a very poverty stricken area of South Africa where drugs, alcohol and violence are rampant. Before coming to Christel House, he even considered joining one of the many gangs present in his community. Although these pressures never subsided during his school years, with assistance and guidance from CHSA, Rushin was able to overcome these challenges.
Rushin graduated from CHSA in 2009 and is now proudly enrolled at the Cape Peninsulas University of Technology. He is currently pursuing a career in construction engineering.
Young people in South Africa today are faced with many challenges. Nationally, only 20% of students ever complete the 12th grade and 50% of South Africans aged 18-24 are unemployed. Rushin recognizes the difficulties that he faced and accredits CHSA for helping him to overcome these barriers.
"Christel House South Africa introduced me to the notion of 'breaking the cycle of poverty' in which so many youth of today so easily become ensnared. My horizons were truly broadened at CHSA. I learned to look beyond my circumstances, to achieve success against great adversity. Christel House South Africa has opened the door of quality education to me and now greater success is within reach."
Links:
Years ago, Ancy sat crying in the principal's office. She, her siblings and her mother had not eaten anything all weekend. Ancy's father had deserted the family, leaving them with nothing. Christel House provided nutritional support for Ancy, but she did not want to eat at school while her mother starved at home. Christel House social workers quickly intervened.
Though her family struggled, Ancy was motivated to achieve, become independent and improve her family situation. In 2012, she graduated from the 12th grade at Christel House India and is now studying computer science at Kristu Jayanti College where she is at the top of her class. Her goal is to join the Indian Air Force and become a pilot. Ancy gives credit to Christel House for where she is today.
For a young girl growing up in India, the future is bleak. Nationally, 45% of females cannot even read or write. Only 15% of students in India ever reach high school and only 7% graduate – those born to impoverished families are usually not among them. Christel House works to break the cycle of poverty for these young girls. Our goal is to help more girls like Ancy overcome barriers and become self-sufficient, contributing members of society. We are so proud of Ancy for her hard work, dedication and determination.
Links: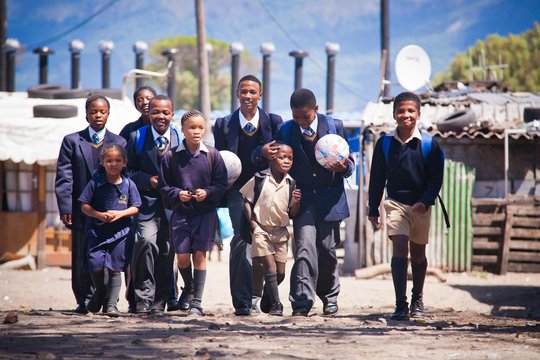 The reality for a young adult in South Africa is very bleak.
80% of students never complete the 12th grade.
50% of young adults are unemployed and left without a means of support.
In an area with little hope, Christel House South Africa (CHSA) is making an impact.
100% graduation rate at Christel House South Africa.
95% of Christel House South Africa graduates are in the workforce or higher education.
With your support, we can continue to help even more students break the barriers of poverty and defeat the odds.
And on Wednesday, your contribution can go even further.
Global Giving is holding a Bonus Day this Wednesday, March 13th. They will provide a 30% match on every gift made to Help South African H.S. Grads Attend College -- up to $1,000. This means that you can have an even greater impact.
There is $50,000 available. Matching begins at 9am EST and lasts until funds run out or 11:59 p.m.
Links:
WARNING: Javascript is currently disabled or is not available in your browser. GlobalGiving makes extensive use of Javascript and will not function properly with Javascript disabled.
Please enable Javascript
and refresh this page.