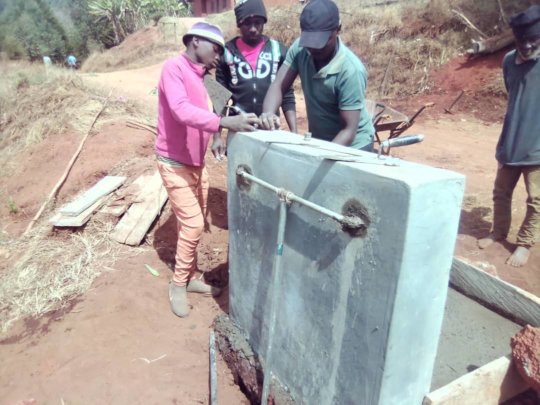 Dear great supporters,
You are welcome again to another edition of this report.
This project has been wonderful in that a lot of achievements have been made in the following areas:
The catchment that had a landslide during the month of August last year was renovated and water connected to the chamber.
Another catchment was developed and water brought into another needy quarter covering a distance of about two and half kilometers.
With the support of the GlobalGiving, we were able to aquire non local materials like cement, pipes, etc.
With the present anglophone crises, there is a lot of poverty and inability to contribute financially at the local level. As such, the population is fully engaged in community participation because of the help being offered by GlobalGiving.
Following our last report, we were expecting to start construction of the big tank to host all the catchments we have so far developed. This could not work as plan because of the collapse of one of the catchment cause by landslide. This also force us to develop another catchment. We will be looking for any financial means to enable us construct a water storage tank. Ma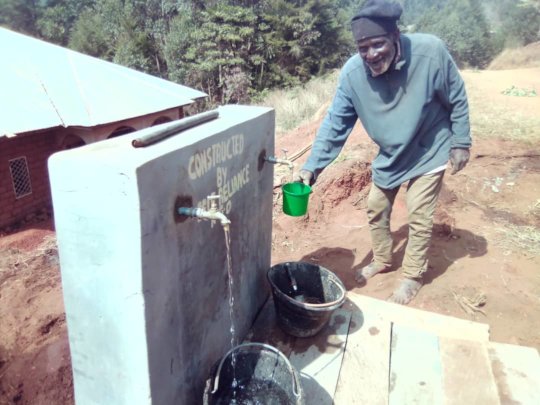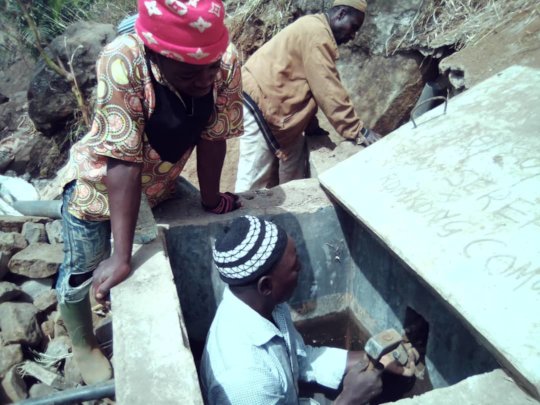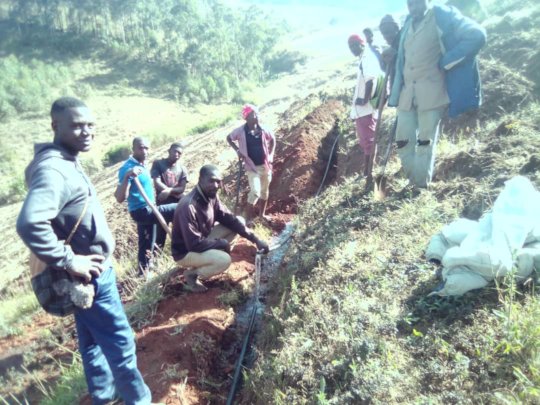 Links:
Dear all,
We are sorry to be reporting late due to the absence of network.
We have continued with home base training around Taking which has been very successful.
We are hoping for peace to return so that full schools can resume as much as possible.
We are able to have resources for this training through this GlobalGiving funds. Really appreciate the little that is being offered for the Taking project and making sure that it is being put to use.
The last quarter has been a busy one because it involved assessment of the program and looking forward for promoting those that have done.
I am glad that our resource persons have continued to do thier work deligently.
May God bless all the supporters of this project.
Links:
Dear all,
I am sorry that this report was pass due. It was due to the total absence of the internet in this part cause by the anglophone crises.
Again, this is time for the municipal and legislative elections here in Cameron which the separatist fighters have vowed it will not take place by calling for total lockdown.
However despite all this struggle, we have continued to maintain and improve the school environment while expecting the crises to go to an end soon that schools can go back fully.
This is really the difficult moment in the anglophone regions of Cameron where we are based.
May God bless you as you continue to support this project in anywhere possible.
Links:
WARNING: Javascript is currently disabled or is not available in your browser. GlobalGiving makes extensive use of Javascript and will not function properly with Javascript disabled.
Please enable Javascript
and refresh this page.