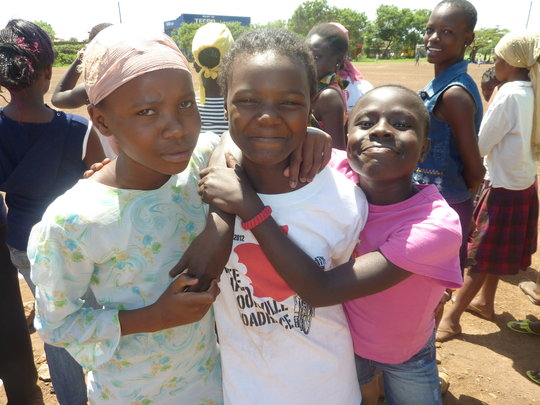 Greetings friends of Equip Manyatta and the Manyatta Youth Resource Centre,
Equip Manyatta is proud to have been accepted onto Global Giving's donation website after meeting their fundraising challenge in December 2012. Thank you so much for your support during this contest! Without your support, we would not have been able to meet our goal. Thanks to you, we helped the Manyatta Youth Resource Centre (MYRC) in Kisumu, Kenya continue to support over 150 youth soccer players, dramatists, musicians and dancers. Meeting our fundraising challenge has enabled us to permanently remain on Global Giving, which allows us the opportunity to continue receiving funds online.
With your support, the MYRC was able to collaborate with two local Kenyan groups, Mavuno FC from Nairobi and Kisumians from Kisumu to host a youth soccer tournament called Pendo Moja: Peace in Kisumu. This tournament, held on January 4th-5th, provided the opportunity for four under-14 girls teams, four u-14 boys teams and eight u-17 boys teams, totaling over 270 players, to compete in a safe and exciting environment. The message of the tournament was keeping peace in Kisumu during the upcoming general election in March. The MYRC drama team and MYRC musicians provided entertainment throughout the tournament and performed songs and skits that dealt with the importance of maintaining peace in Kisumu and in Kenya as a whole. Lunches were provided for all participants and the victorious teams were awarded a trophy, two balls, and a jersey for the top-scorer. This tournament created an opportunity for girls like Elizareen, pictured here with friends, to compete in her first soccer tournament, playing for the MYRC. The girl's team Port Florence won the girl's category at Pendo Moja.
The money that Equip Manyatta raised has also enabled the MYRC to maintain its office and provide financial support to its volunteers and programs. The MYRC is now able to continue to rent the building it uses as its headquarters where the MYRC recording studio and dance room are set up.
Once again, thank you so much for your support, which made this and much else possible. Let us know what you think about our project and how we can continue to keep you involved. Though we reached our goal for Global Giving, Equip Manyatta will need to continue to maintain funding for the MYRC while it searches for new ways to support its programs.

Sincerely,
Keevan Labowitz, Co-Chair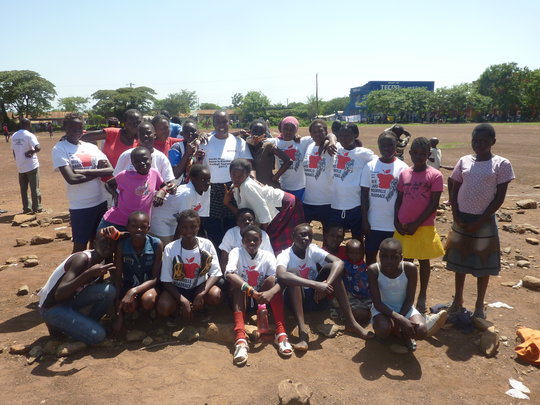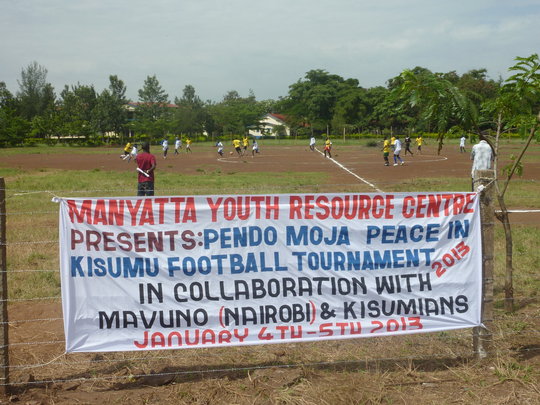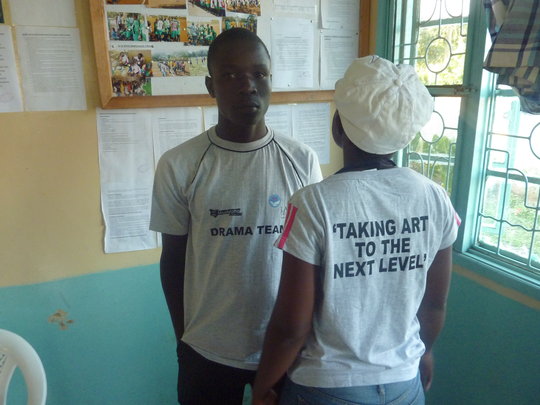 Links: