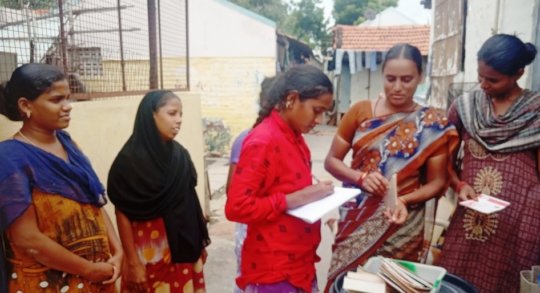 Kokila (name changed) has studied up to 12th standard and got married. She is a young mother and is taking care of her child. Her husband is working in a hotel. She loves reading book. But she could not afford to buy books on her own. She joined our mobile library.
She says, " It is a welcome measure that the library is run by New Life. The speciality in this is the library comes to our doorsteps. I am spending my time usefully now and thanks to New Life for that."
Our mobile library project is slowly picking up with the available resources we have. New Life in its pursuit to deliver what best it can to its beneficiaries, started the mobile library. It is two years now and we have fewer funds for this project. But we don't want to give up and are operating it with the available other project staff. If we can get more support, we can get more books, employ staff and reach out to more people.
We thank you dear donors for being with us, suporting us and helping the poor have access to knowledge. Kindly continue to do so and please spread words about this project to your friends and relatives.
Thank you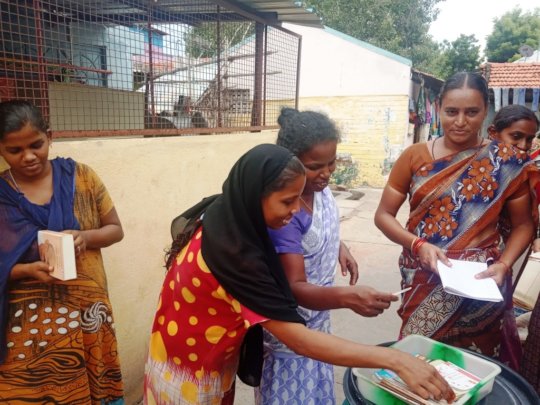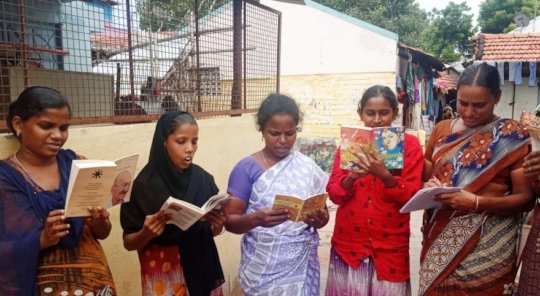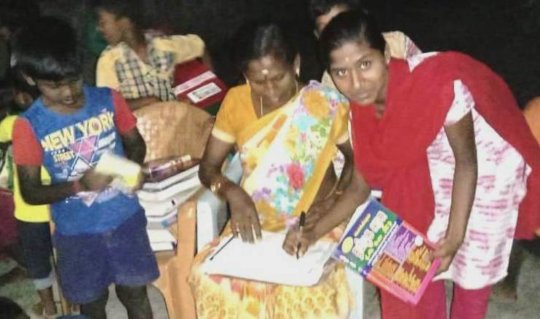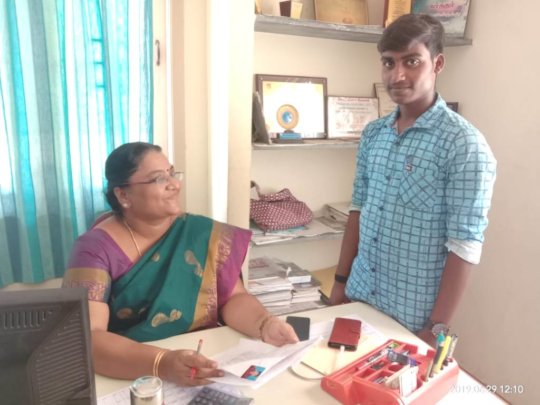 Sharuk (name changed) was a construction labourer. He was forced to go to work leaving his primary education as his father fell sick and could not earn. Being the first son, he took over his father's role and started earning. Later he was identified by the special school teacher of New Life. She counselled and convinced Sharuk and his family to continue his education. He joined the child labour special school and admitted to regular school in the 6th standard.
Sharuk is a good student. He scored 81% in the 10th public exam and was selected to get education support from New Life. He scored 62% in his higher secondary education and got admission for doing Undergraduate in Commerce.
"Thanks to New Life and donors who support me for studying. I am getting the education support for the fourth year, which motivates me to continue my studies. Many girls and boys in my village are also getting support. Thank you," says Sharuk. When asked what is his aim in life, he says with determination, "I want to become a soldier".
Dear Donors, kindly continue to support us in helping children like Sharuk to continue their studies. Only with your support, their dreams are coming true. Make their world brighter by spreading words about the project to your friends and relatives.
Thank you once again for your support.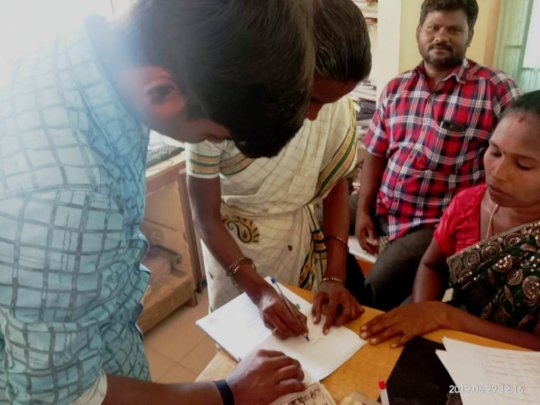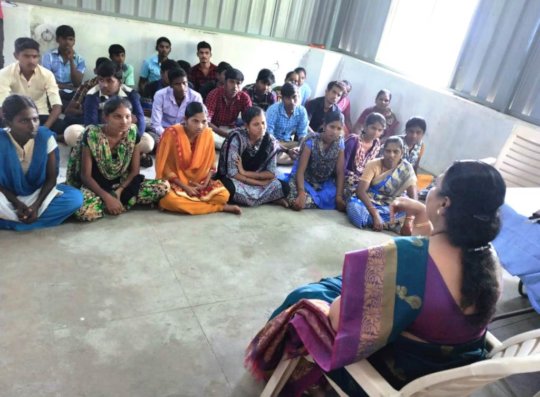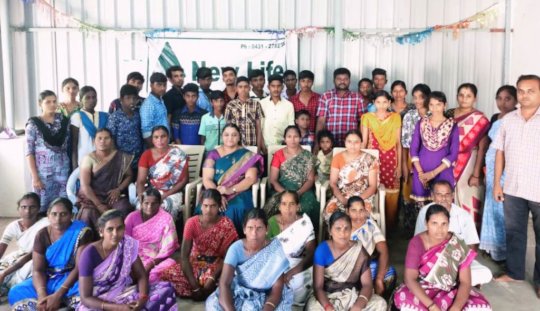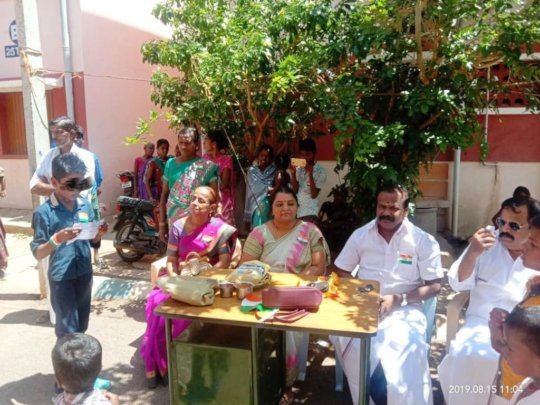 Vikas (name changed) hates his dad. And he does not prefer to talk about his father to any one. Wondering why?
It is a sad story. Vikas's mother died a year ago. She was beaten up and killed by her husband. Yes, Vikas's father killed his mother because of his doubting nature. He was imprisoned but somehow managed to come out of the prison. Vikas and his 2 siblings are now brought up by his grandparents. His grandfather works as a peon in a company.
This is the reason for Vikas's hatred. After this sad incident, Vikas and his sibliings were much upset. Their studies were affected. So they were admitted to the New Life's coaching center in Kodappu. The coaching class teacher gave special attention to the kids. They were counselled by the New Life staff. They are slowly recovering from the shock they met with. Vikas is a bold boy and has recovered quickly.
Vikas is a good student. He is good in Tamil and Science. He scores good marks in his class. He writes poems in Tamil and his writing skills are really good.
Our team took Vikas to Nagamangalam skill training centre. The Independence day was celebrated there and Vikas read his wonderful poem on "Mother" and about country. It was appreciated by all the elders. Vikas is an inspiration to all the adolescents there and in his coaching class.
Kids like Vikas were coached in our coaching center. Students like Vikas were also counselled and guided. All this is possible only with the support from you dear donors. Kindly keep supporting New Life by also spreading words about the project to your friends and relatives. Your words carry weight and we can support more children like Vikas only with your support.
Thanking you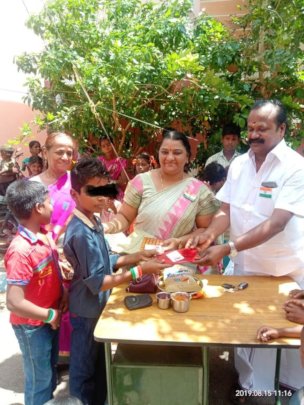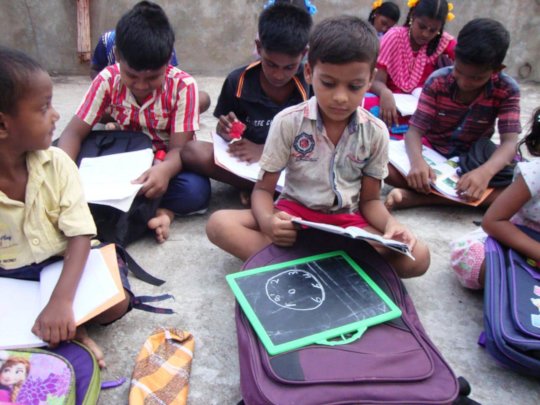 WARNING: Javascript is currently disabled or is not available in your browser. GlobalGiving makes extensive use of Javascript and will not function properly with Javascript disabled.
Please enable Javascript
and refresh this page.