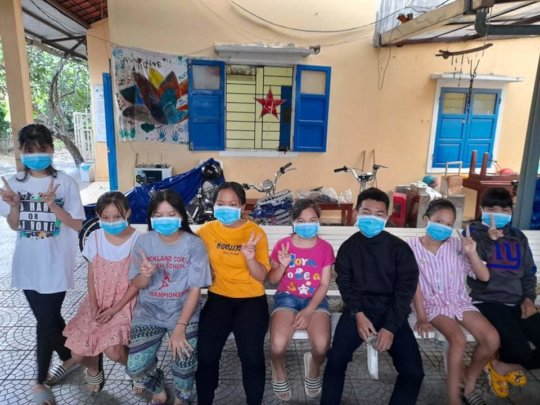 Hello Everyone,
what a strange New life we are leaving, i'm always really happy to give you some news but this time i don't have really good news and fun things to share :(
first of all let's speak Covid19, the good news here is we are back to a normal life, in comparison of other countries we are safe and only few cases are around, we provided Mask to all and we as the other countries ensure distenciation and all rules to avoid contamination and we drastically limit our outdoor activities, but even if the contamination is low we have huge economic impact due to a low tourist amount, many families are on high difficulties and we are trying to help them to maintain a normal life by giving food, clothes and stuff to help families to overcome these difficults times.
you'll find some pics with the kids and also some families.
in addition to this hard period of Covid, we are currently facing to some huge challenges with the weather, this year we had already 8 typhoons, the last one was very strong and most of the area are flooded, i attached a nice pic with the kid but the blind face of this is that we had many houses damaged, we just passed 7 days wihtout electricity and we are awaiting another Super Typhoon for tomorrow... we stay in a secure place so let's hope all will be ok.
sorry to not share this time many fun activities with kids smile but we are sure that we'll overcome this and we'll be back with a better time and news soon, we hope that all of you are safe and please take care of you and your families.
with Kind rgds
Nadine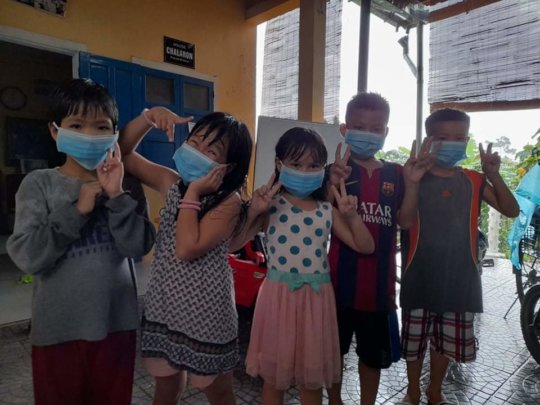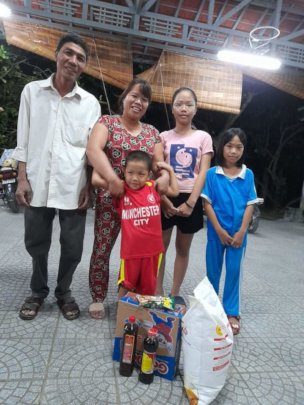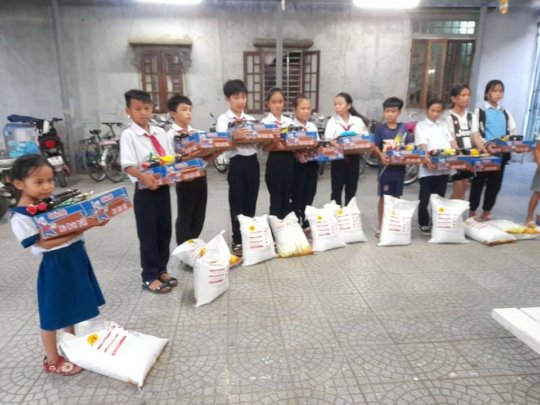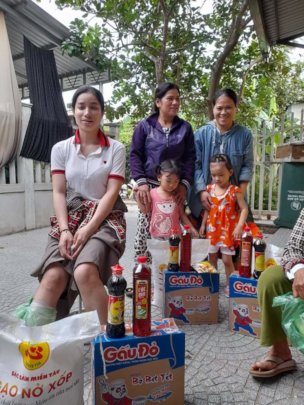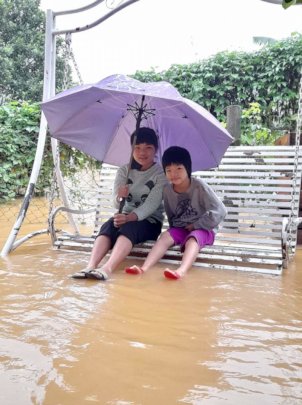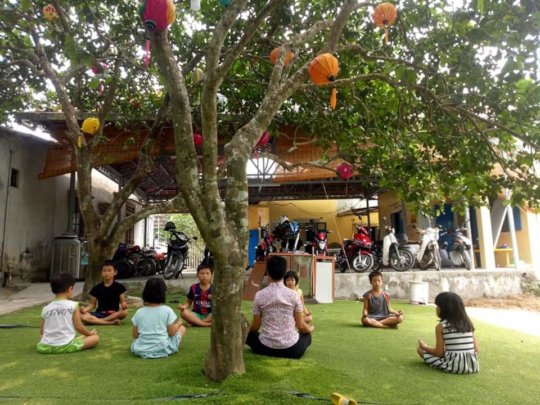 HI everyone,
it's time to provide you an update on this particular time/period of Covid
as many of people we was confined at the orphanage and we did our best to busy the kids and propose activities like gardening, sport, drawing, meditation, at home school exercise, and cook courses.
i'm so sorry to not be able to provide you the usual great activities that we do with the kids but for this time their security to stay home is the most important, we hope that all our reader & donators are well and safe, we again thank you for your support and wish you all a nice summer... please take care of you and stay safe !
with Kind rgds
Nadine Fiteni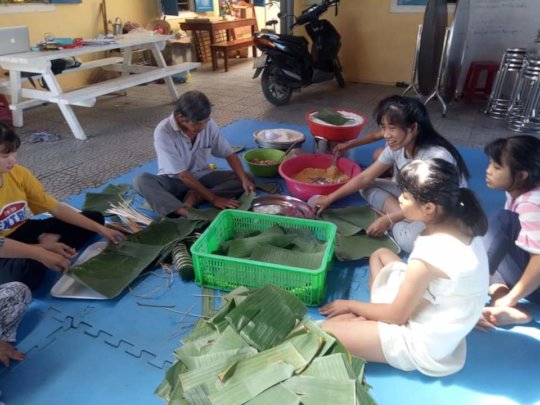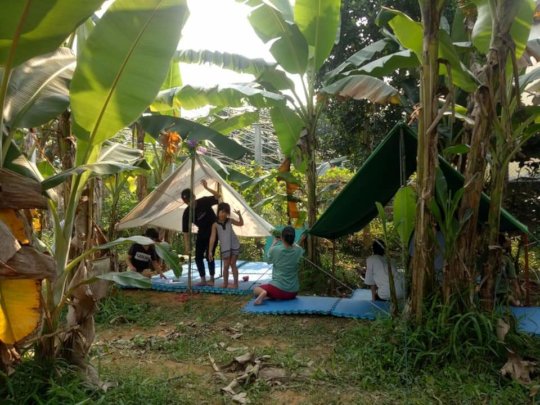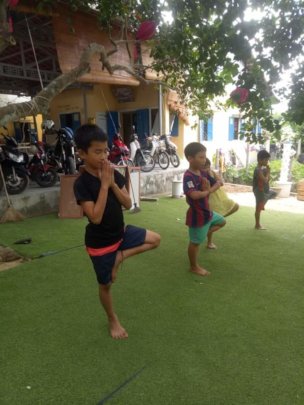 Hi Everyone,
It with an immense pleasure that I give you an update about our organization,
As every quarter we enjoyed outside activities with the kids so please find below some of them.
This time we went in a forest to learn about the trees, it was a great moment for our kids, they run, jump everywhere
Another day we went to visit an old jail (under NGO DINH DIEM), and we explained the story of the princess HUYEN Tran who has been married with an emperor Cham against the current central part of Vietnam, story of TRAN NHAN TONG King who has by 2 times get the Chinese invaders out of Vietnam.
During a weekend we went do camping close to a loch, the kids was happy to sleep in the nature and swim, it was a great experience for them.
Last but not least for today, we went visit a Temple, it was a great day with culture, architecture and also have fun.
i attached many pics, Hope that with these pics take each of you with us in our activities, hope also you enjoy seeing the kids have fun and go outside, this is thanks to you all for your support,
With Kind rgds
Nadine Fiteni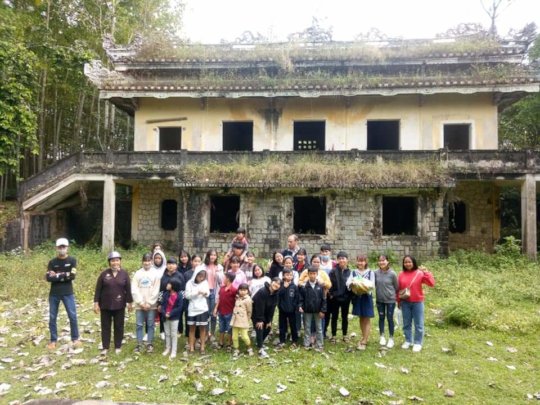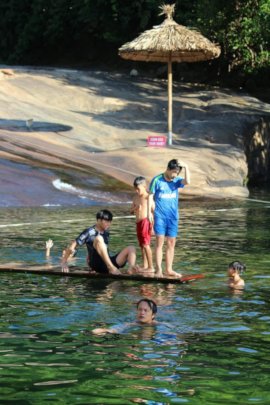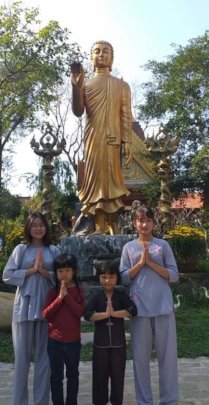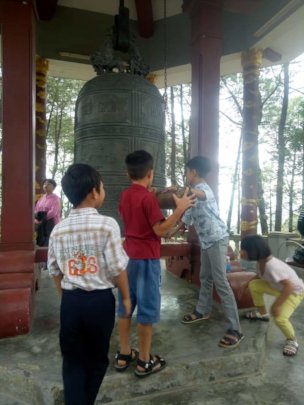 WARNING: Javascript is currently disabled or is not available in your browser. GlobalGiving makes extensive use of Javascript and will not function properly with Javascript disabled.
Please enable Javascript
and refresh this page.