Hi Everyone,
It with an immense pleasure that I give you an update about our organization,
As every quarter we enjoyed outside activities with the kids so please find below some of them.
This time we went in a forest to learn about the trees, it was a great moment for our kids, they run, jump everywhere
Another day we went to visit an old jail (under NGO DINH DIEM), and we explained the story of the princess HUYEN Tran who has been married with an emperor Cham against the current central part of Vietnam, story of TRAN NHAN TONG King who has by 2 times get the Chinese invaders out of Vietnam.
During a weekend we went do camping close to a loch, the kids was happy to sleep in the nature and swim, it was a great experience for them.
Last but not least for today, we went visit a Temple, it was a great day with culture, architecture and also have fun.
i attached many pics, Hope that with these pics take each of you with us in our activities, hope also you enjoy seeing the kids have fun and go outside, this is thanks to you all for your support,
With Kind rgds
Nadine Fiteni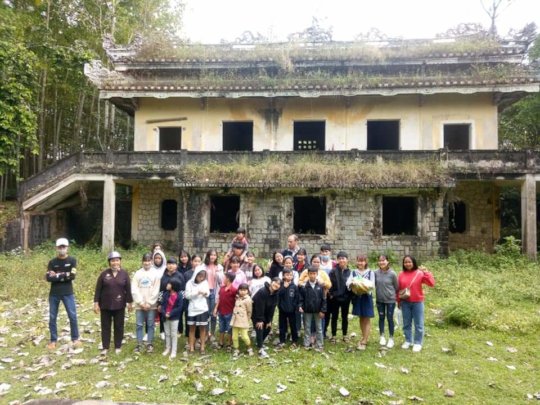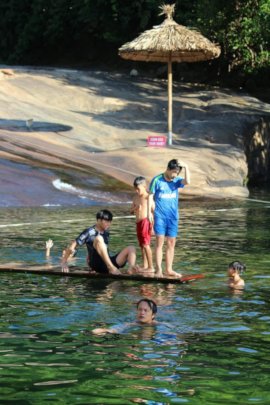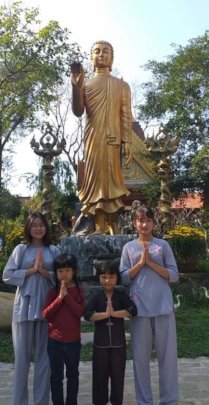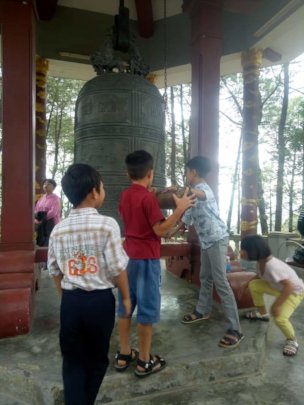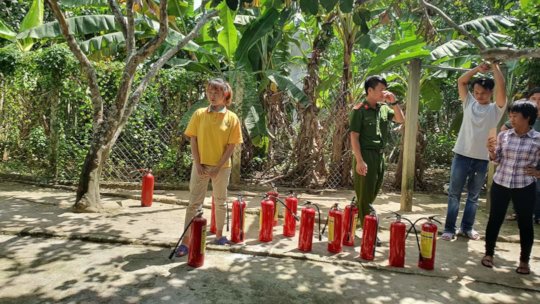 Hi Everyone,
time run fast, Christmas is coming so i take this opportunity to share some news from our protected kids
during the last 2 months we continue to take care of our kids and we did many activities,
one of the main activity this time was to train all on first aid gesture & security, we organize few sessions to ensure that all our kids are trained and have that knowledge as learning, it was fun and kids was impressed with fire :) they was really happy and we spend great time all together, i'm sure that this will help them.
following that main activity we organize pottery activity, it was so funny to see the kids put the hand in he clay and try to build something, we built a lot of souvenir of that day and they was really happy of what they built :)
i added some other pics where we did gardening and also temple visit, as you can see we keep the kids busy with activity and taking care of each
thanks all for your support and help we still need your help to continue to manage our activity and first aid,
with kind rgds
Nadine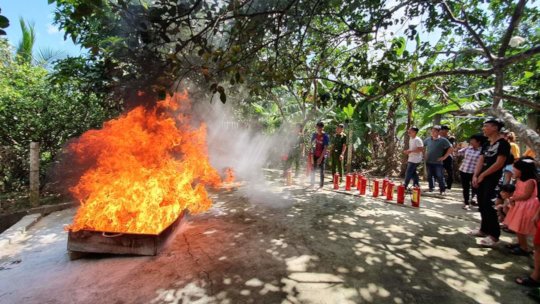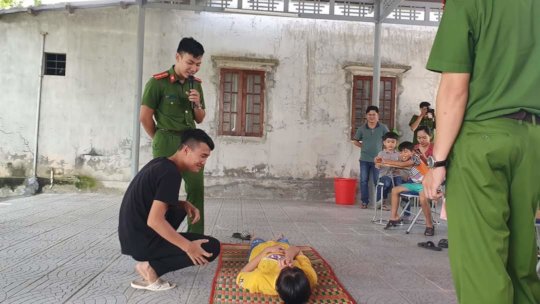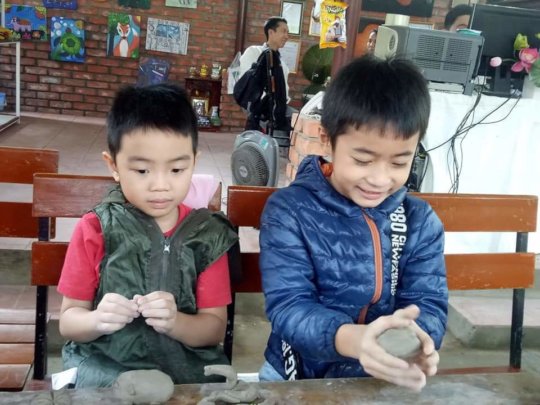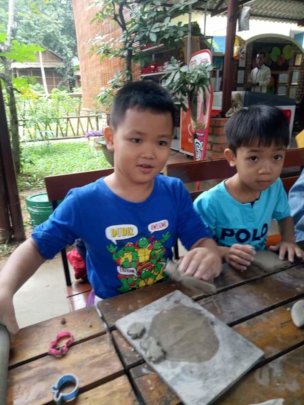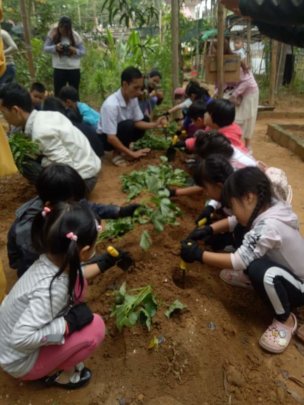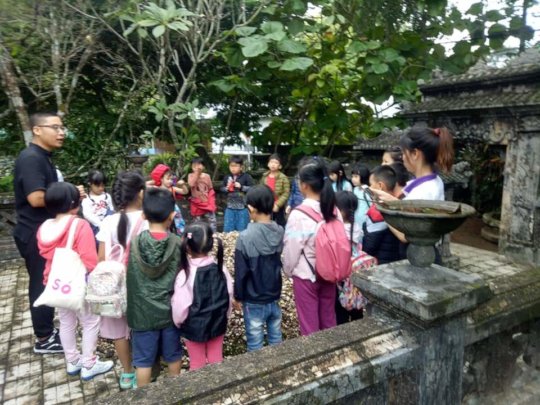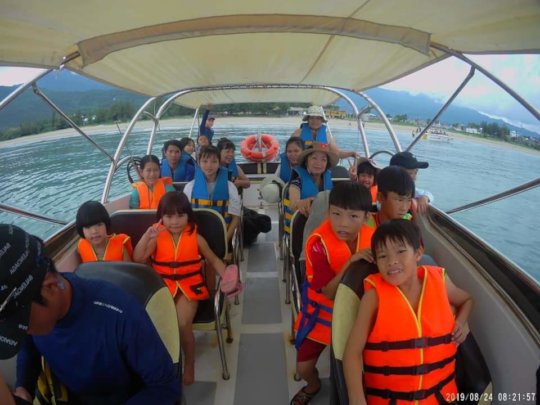 Hi Everyone,
first of all my sincere appology as i'm a bit late to post the report update, this was mainly due to our summer holiday :)
then it's time for us to give you some news from the kids, and these are really fresh :)
for the one who know and follow us then you know how it's important for us to sensibilize our kids to the environmenent and nature, this time we decide to have both sensibilization and fun, we went with the kids on snorkling event, they discovered the submarine world with fishes, corail..during this day we educate the kids about how human can protect nature, so not only on heart but also in our sea, they was so happy to discover this new world and we was so hapy to see our kids have fun and have their eyes fully open :).
we also continue to ensure sport events, this time the university of education came visit us and delivered self defense, it's important that our kids learn and know how protect themselves in case of agression, this is usually happen often in Vietnam unfortunately... we'll continue to have these courses happen in the coming month.
last but not least we organized some games events as the year was hard for the kids, you'll see in the pics that they really enjoyed play together like this :)
as usual it's a part of our activities we are sharing, but at least these 3 are the most fresh one :) hope you'll appreciate see the kids enjoy the summer, we again thanks you for your support and in case you want visit us then welcome in Vietnam :)
with Kind rgds
Nadine Fiteni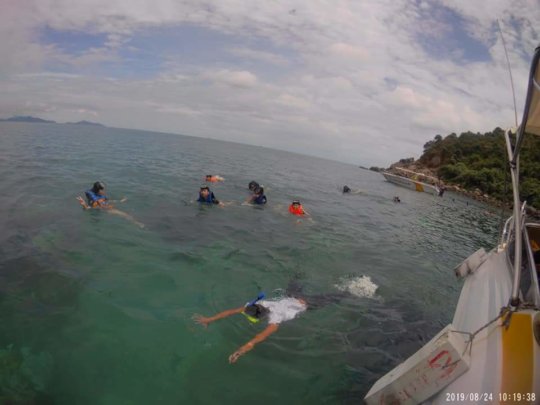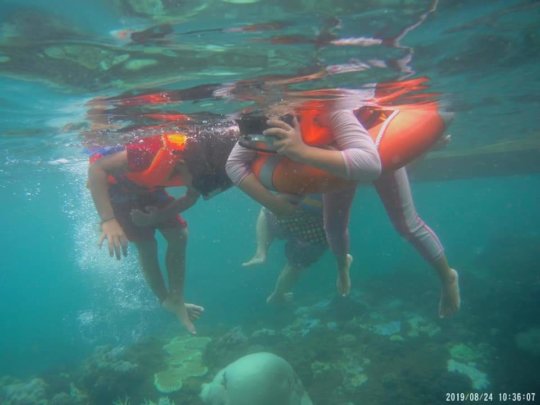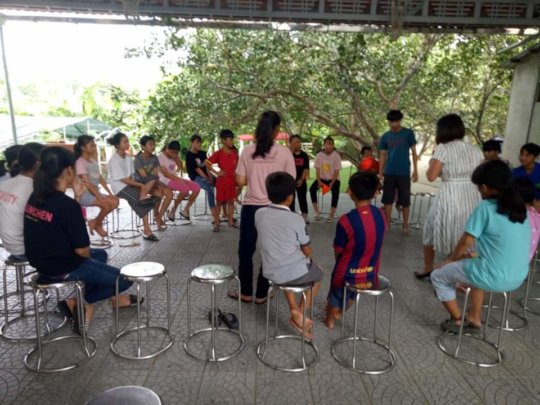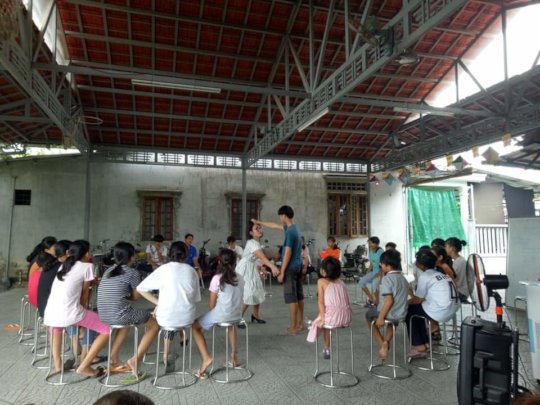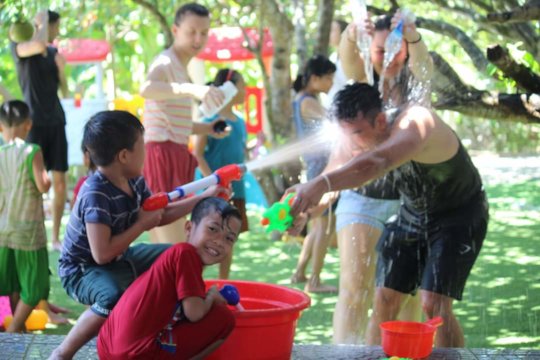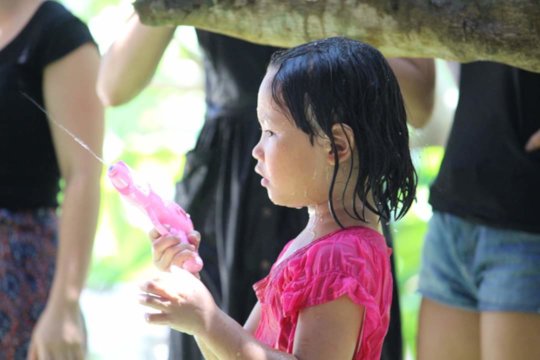 WARNING: Javascript is currently disabled or is not available in your browser. GlobalGiving makes extensive use of Javascript and will not function properly with Javascript disabled.
Please enable Javascript
and refresh this page.