Thank you for supporting our book club and writing workshop for federally incarcerated youth, and our facilitation of a community of contemplative and expressive free minds. We are grateful for your help with which we were able to send 750 books to over 300 readers across the country. Your commitment to our project is a necessary stimulus for our transformative community and we are so grateful for your support! Here is an update of what we at Free Minds have been up to over the past few months.

Books Across the Miles (BAM)
Our "Prison Book Club" members of Free Minds, who are incarcerated in approximately 60 federal prisons in 29 states, just finished reading and discussing their most recent BAM book selection: The Cook Up by D. Watkins. In the Connect newsletter, FM members discussed such themes from the book as the death of loved ones and role-models, the plasticity of our life stories, and the obstacles in leaving the drug game. Here is what some members had to say in our book discussions:
"What people have to do to make sure that their story is not like everyone else's is they must create their own story. They must use their time and ability to mold wisely and form the life that they envision for themselves. But, a lot of times this is where the problem lies: an astronomical number of people can't envision, picture, or even dream of a life of their own." - Free Minds member SC
Free Minds member RM wrote in one of his correspondence letters about the gift The Cook Up had given him. The book revealed to him aspects of his hometown, Baltimore, MD, that he had not been aware of, which helped him more thoughtfully connect, empathize, and converse with people around him.

" . . . [W]hile I may have lived in the same cities as my fellow friends here in prison I realize that I can learn a lot from them about their lives and 'their' city and in turn I can share with them my experiences in the same cities I claimed as my own. The Cook Up was a wake up for me to better understand Baltimore as a whole and the people that live in it. So thank you for the good read! I've now passed it on to some friends from SE Baltimore and they love it! The Cook Up has also sparked conversations about the pros and cons of gentrification in Baltimore and the effects on the Black communities there." - Free Minds member RM
Prison Book Club members voted for our next nation-wide read to be Hidden Figures by Margot Lee Shetterly, about African-American women mathematicians who heavily contributed to the US space race as 'human computers.' As always, feel welcome to read along with us and follow our discussions in the Connect!
Connect: Nature and Labels
The latest issues of the Connect were themed 'Nature' and 'Labels.'
The 'Nature' issue of the Connect epitomizes a topic we want Free Minds members to be free and able to have in their minds, when it's excluded from their prisons. In this issue, we shared and discussed the vital and restorative beauty of nature with our book club members.
From MS we received this heartfelt response to our 'Nature' Connect:
"I would like to share the experience I had with nature the same day I received the newsletter. I was driven to the hospital in reference to my eyes. By divine decree, the doctor was examining another patient and we were compelled to wait outside. Gratefully, I sat at a table while anticipating my turn. My senses were so high to my surroundings. I felt attuned with the birds that were chirping, and the squirrels that were running, jumping and eating acorns. Though I was fettered hands and feet, my mind and spirit was free to immerse in the sound and the philosophical view of cosmology. Consequently, I brung this energy into the cell. The institution was on lockdown but my mind was free. As it will remain!"
In the 'Labels' issue of our Connect newsletter, FM Prison Book Club members examined questions of character, identity, agency, and formative experience through the lens of labels.
"I remembered when my grandparents told me how smart I was and how much they thanked me for being responsible and obedient. I valued those labels the most because there was meaning and love behind them words. When my grandparents died I lost focus of those labels. I let one label I didn't like ['sucker'] turn me into a menace to society. Moving forward, I am now proud to be recognized as a Free Minds Poet Ambassador, a responsible father, and a legitimately hard-working man." - Free Minds Poet Ambassador Brandon
"Labels are not to be mistaken for principles, which should be paramount in all our lives. Principles are to be engraved in one's heart as truths that cannot be changed or be circumvented. Sadly, people masquerade with labels on oneself . . . We all must embrace a lifelong pursuit of strengthening our minds or run the perilous risk of developing habits that are destructive to the human spirit and relationships." - Free Minds member RS
We would like to end this update with a quote from Free Minds member JL, one of many FM members whom has been inspired to pay your kindnesses forward:
". . . I learned (through fellow prisoners, family's love, reading & writing, the few friends that have stayed in contact with me) that the best way to heal myself is to reach out and help others. I try my best to do this through introspection so I can understand and relate to others. Hope that makes sense."
Thank you for helping to provide our Free Minds community with the requisite tools for growth and enrichment!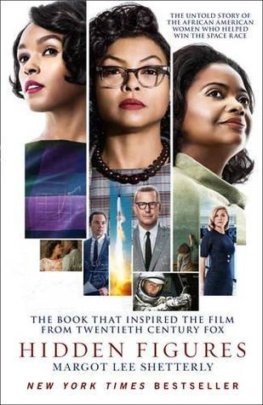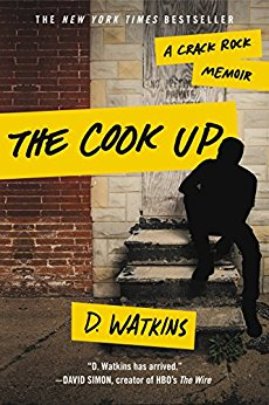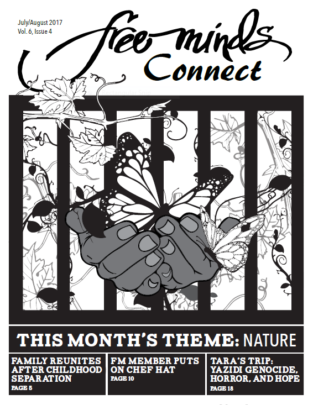 Links: