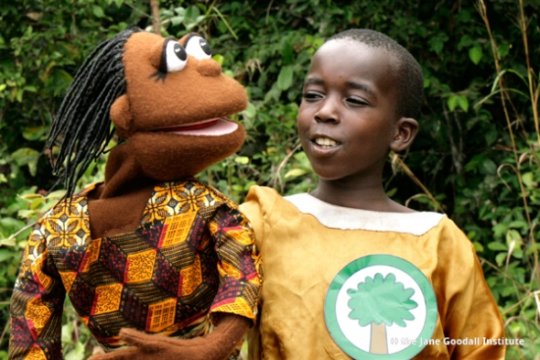 The Pan African Sanctuary Alliance is an association of 22 member organizations in 13 African countries, supported by a global network of specialists. PASA's achevements to rescue and protect Africa's great apes and monkeys are only possible because of the contributions of compassionate people like you.

The Pan African Sanctuary Alliance is ideally positioned to effect large-scale change to conserve humanity's closest relatives. They've never needed our help more urgently than right now.

Thanks to you, PASA's Edutainment Films Program has been wildly successful. Nature for Kids, a nonprofit organization that makes films with messages about wildlife conservation and environmental protection, produced three excellent videos for African youth about a boy named Ajani who learns the importance of protecting great apes. Sanaga-Yong Rescue Center, a PASA member organization in Cameroon, arranged for the videos to be shown to an audience of 75,000 people on Cameroon's train system and many more on national television.

Now PASA is collaborating with 10 member organizations in 8 African countries to use these films to inspire and educate hundreds of thousands of people. Expanding the program to each new country requires support to buy projectors and laptops, and for transportation for education staff to go to schools. Thank you so much for making it possible. We hope you will continue to help this urgently needed program.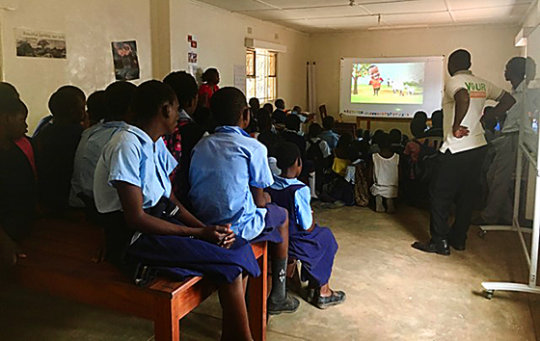 Links: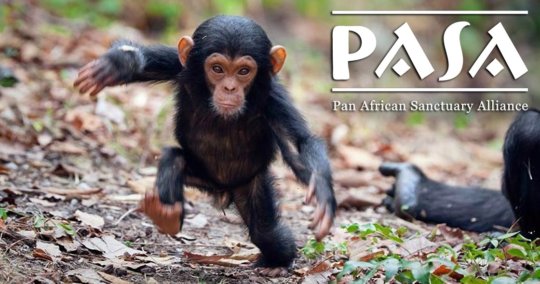 Forging a Stronger Conservation Community

Dear friends,

PASA is busy planning our 18th annual conference for the leaders of our member wildlife centers. Many of them live at sanctuaries that are deep in the African bush, without reliable internet, phones, or even electricity. Saying they're isolated is an understatement.

They've repeatedly said that PASA's Strategic Development Conference is one of the most valuable ways we empower them. It's the only time each year that they get together with a group of people who face the same extraordinary challenges that they do and who work to achieve the same goals – saving Africa's primates and their habitat from disappearing forever.


PASA's next conference will be in Zambia in September. PASA members told us the most important topics are strategic planning and financial management – not the most exciting, but absolutely essential for running a sustainable, effective organization.

Many of the leaders of PASA member organizations are lifelong volunteers and don't take a salary. Almost none of the organizations have budgets for international travel. The conference will only be possible if you help to cover the necessary costs for the sanctuary leaders to attend.

Engaging African Communities

For the first time ever, the conference will occur side-by-side with a workshop for people who manage education programs and community development projects. PASA members have decades of experience living alongside local communities and running conservation programs. They're ideally positioned to use public awareness to convince communities to stop illegally hunting wild animals, selling baby apes and monkeys as pets, and destroying habitat. They also give job training that provides sustainable alternatives.

The combination of the conference and the workshop makes this PASA's largest event ever. You can make it possible.

Cultivating African Leaders

Hiring and cultivating future leaders is a daunting challenge for many PASA member organizations, especially those that work in very remote areas or unstable countries. To address this, PASA launched the Leadership Development Program which enables promising African management staff to come to the Strategic Development Conference and join PASA's global network.

Last year, Raymond of Sanaga-Yong Chimpanzee Rescue was the first participant in the program.

Based on its success, we're expanding it to more rising stars.

Will you enable African staff to come to the conference and become future leaders?

Very best wishes,

Gregg Tully
Executive Director
Pan African Sanctuary Alliance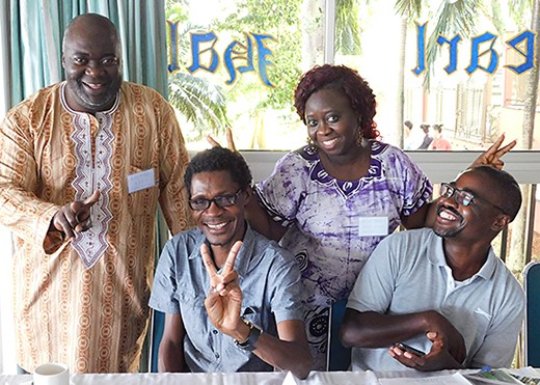 Links: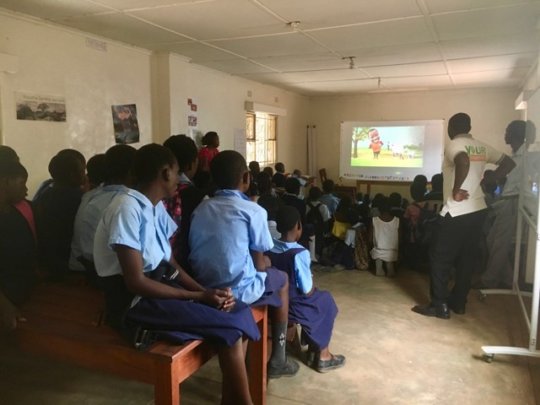 I'm writing to tell you how PASA is using your generous donation for our Edutainment Films Program in Africa. Recently, we've expanded the program to the Democratic Republic of Congo.

The Edutainment Films Program is a unique approach to reducing illegal wildlife trafficking, which can readily be replicated across Africa. Education is an essential component of conservation, and people tend to learn more and retain more if they enjoy the learning process. PASA, in collaboration with our member organizations across Africa and a number of filmmakers, is widely distributing high-quality "edutainment" films in schools, at sanctuaries, on national television, and in other venues. The films, many of which were created in Africa for African audiences, have conservation messages that educate and inspire Africans to protect great apes and their habitat. Topics include illegal hunting, the illicit pet trade, and habitat exploitation. The goal of the program is to protect great apes by influencing millions of Africans.

You're making it possible to conduct the program in the Democratic Republic of Congo, which is the most important country for great ape conservation. PASA's three member organizations in the DRC – JACK Sanctuary, Lola ya Bonobo, and Lwiro Primate Rehabilitation Centre – are implementing the program based on their existing outreach and education programs, connections, and other resources.

JACK Sanctuary is in the center of the city of Lubumbashi in southern DRC. In its urban location, the sanctuary receives many visitors, including expatriates living in the Congo who are likely to buy primates as pets, soldiers and government officials who are positioned to reduce the threats to wild apes, and Congolese people who may hunt and/or consume bushmeat. JACK's thriving education program for its visitors, which particularly targets children, has now incorporated edutainment films. Your support is making it possible to provide a battery-powered projector, tablets, and external batteries, so the staff can consistently show films to visitors despite Lubumbashi's unreliable electricity. PASA is in discussions with JACK about how to expand their use of the edutainment films and how PASA can provide additional support.

Lola ya Bonobo is located outside DRC's capital of Kinshasa. PASA has provided French versions of a wide range of films to Lola's staff. Lola runs education programs in collaboration with Kinshasa schools, hosts visitors at their sanctuary, and manages diverse conservation programs at their bonobo release site in Basankusu. They are interested in showing the films to all three of these audiences and we expect to have measurable results in the near future.

Lwiro Primate Rehabilitation Centre (CRPL) in South Kivu, eastern DRC, is situated in a hotspot of biodiversity. Lwiro's staff conducts education programs in 14 schools around Kahuzi-Biega National Park and they are enthusiastic about how the Edutainment Films Program will strengthen their existing programs. Because of you, Lwiro's staff is now able to show the films in these schools and to Roots and Shoots clubs in the region. As many schools in the area lack televisions and computers, PASA will provide Lwiro with projectors, extra batteries, and related equipment as soon as possible.

On behalf of PASA and our member wildlife centers in Africa, I would like to thank you for the generous support which is making it possible to bring the Edutainment Films Program to three regions of the Democratic Republic of Congo and help protect great apes from extinction.

All best wishes,
Gregg Tully
Executive Director
Pan African Sanctuary Alliance
gregg@pasaprimates.org
+1 971 712 8360
pasaprimates.org
facebook.com/pasaprimates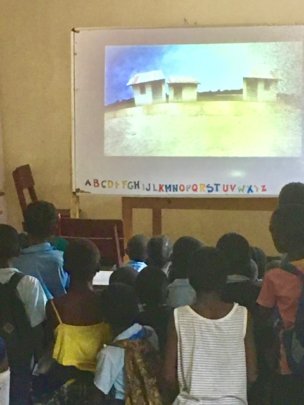 Links:
WARNING: Javascript is currently disabled or is not available in your browser. GlobalGiving makes extensive use of Javascript and will not function properly with Javascript disabled.
Please enable Javascript
and refresh this page.