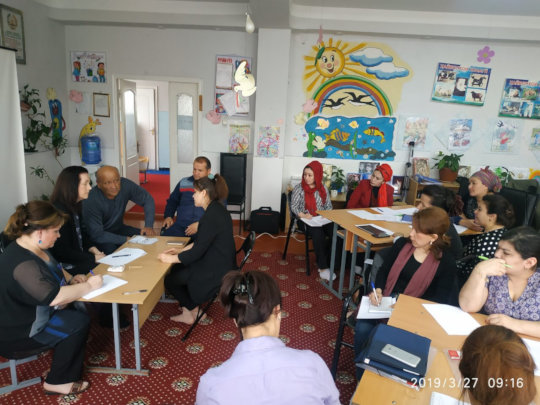 What do parents of children with differences in their development want?
To meet a professional who will listen to their worries, thoughts, and feelings. Someone who will take the time to answer their questions about their child. A person who will help them to make plans to support their child's learning and development, and while doing so build their confidence as a parent. Someone who acknowledges and affirms what their family is already doing to support their child. Conversations that are filled with honesty and hope, with objectivity and without judgement. People that interact with respect and understanding.
This week, IRODA, with support from the Open Society Foundation, hosted training for national service providers, and members of the Early Intervention and Early Inclusive Development Network from four regions of Tajikistan. Hollie Hix-Small from the University of Portland, Oregon, presented practical training for professionals working with young children in Tajikistan. Frequently parents of children with autism in Tajikistan report that they have felt professionals have not taken the time to listen to their concerns, judged their parenting and left them feeling hopeless and unsupported. Through training such as this week's event IRODA is hoping to shift the way in which professionals interact with and support families. Professionals are being given tools to build the capacity of families to promote their children's development and participation in everyday routines.
As an organisation that has been founded by parents of children with autism IRODA is well placed to help shift the way in which health and education staff work with families. We hope to continue to provide training that will mean more parents across Tajikistan have the opportunity to work with professionals that recognise their strengths, build their capacity as a family and support them to promote their child's development in everyday life. Thank you for your on-going support as we seek to bring about change in Tajikistan… Changes in professional's approaches, philosophies and attitudes… and ultimately changes for children and their families.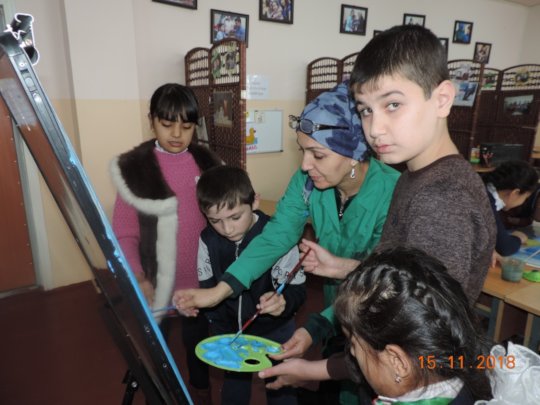 Together we create…
A new initiative at the IRODA Centre over the last few months has been an inclusive art club. It has only been in recent times that awareness and acceptance of people with disabilities has started to increase. Through the hard work of organisations like IRODA communities in Tajikistan are gaining a better understanding of what life is like for children and young people with autism. There is still a great need however for places and groups that include and involve all children. In response to this need IRODA has started an art club and invited children from the mainstream school to come and enjoy creating art alongside their peers who have autism.
Societal attitudes take time to change but for IRODA it is so pleasing to see this new generation of children in Tajikistan working alongside each other to create beautiful things. When, from a young age, children have the chance to spend time with others who may learn or behave differently to themselves that are more able to understand, accept and support one another.
Thank you for your support of IRODA's work and being part of enabling children and young people to come together and create – not only art but also a more inclusive society.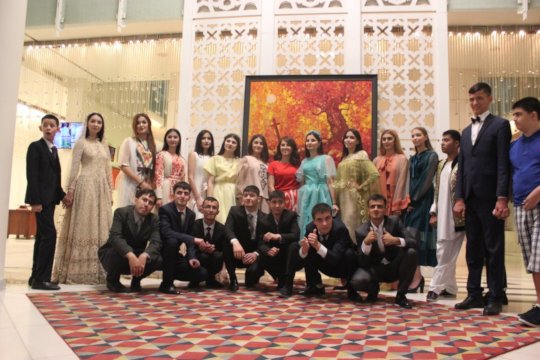 The 29thof September saw IRODA host an exciting event in Tajikistan to both raise awareness and funds. Charity Ball and Fashion Show, "The Inner Voice of Beauty", was supported by prominent Tajik fashion designer, Nafisa Imranova and musical group 'Avesta', and showcased the skills of young people with autism and other disabilities.
As IRODA's work has grown the need for a centre (in addition to the rooms that IRODA uses within the mainstream school) has become essential. There are now many young adults with autism requiring specialist support for skills development, higher education and vocational training. To date there are no appropriate opportunities for these young adults within other services and IRODA has 'outgrown' the current spaces where it's work is located. "The Inner Voice of Beauty" was part of IRODA's ongoing efforts to highlight the skills and abilities of people with autism, as well as their own initiative to raise funds towards a Centre for Social & Professional Development for young adults with autism.
Thank you for joining with IRODA in their efforts to raise awareness of autism in Tajikistan, and in helping to raise the much-needed funds for their growing work.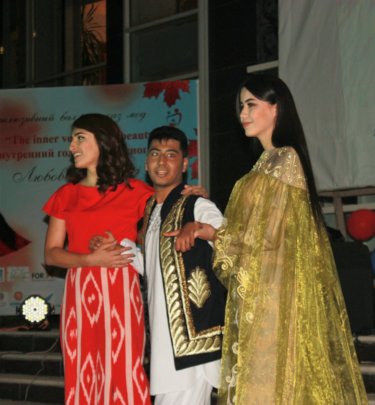 WARNING: Javascript is currently disabled or is not available in your browser. GlobalGiving makes extensive use of Javascript and will not function properly with Javascript disabled.
Please enable Javascript
and refresh this page.