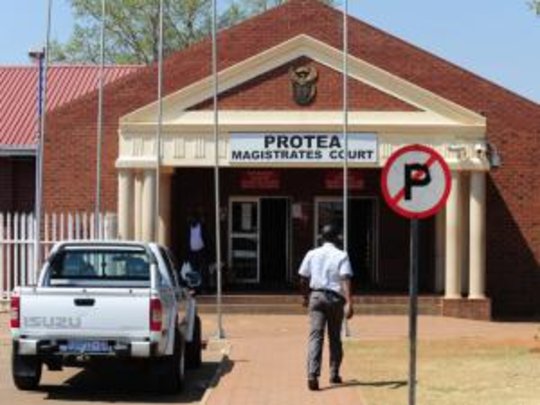 In the two months I have worked at Lawyers against Abuse (LvA) I have experienced first-hand the barriers to justice for victims and survivors of gender-based violence. In attempts to engage with government authorities on behalf of our clients, I have been yelled at, verbally harassed and simply ignored. The re-traumatization of individuals seeking help is real and sometimes all attempts to alleviate the problem feel futile. But in my short time at LvA I have also met individuals whose perseverance and sincere desire for justice has resulted in real change. I would like to share with you, our supporters, a case that demonstrates the strength of one such individual.
When I first met Maddy, with her gentle smile and dainty hat, I could not have guessed the number of obstacles she had encountered in her pursuit of justice. A year before our meeting, her mentally-disabled teenage grandson had been raped by an older woman, an incident he described to Maddy as "being forced to make a baby." Outraged, Maddy approached the police who turned her away despite their duty to open a case and ensure immediate medical and DNA testing. When finally in court, the Magistrate told Maddy that the case was "rubbish" and repeatedly made clear his views that the accused woman could not be guilty of such a crime. Maddy lodged a formal complaint and successfully requested a new Magistrate. Nevertheless, the new Magistrate found the woman not guilty and the State Prosecutor chose not to appeal. A lack of appreciation for the boy's mental disability and stigma against male victims of rape most likely riddled the remainder of the proceedings.
Where most would have given up, Maddy became even more determined. She approached LvA insisting on an appeal and, on her own initiative, arranged a meeting with the Chief Prosecutor. Because of Maddy's perseverance, LvA is now working together with the Prosecutor's Office to bring an appeal in this case. The Chief Prosecutor not only listened to Maddy's concerns but warmly welcomed assistance from LvA, demonstrating her genuine desire to see justice done. Public officials like her are a further reminder that we are moving in the right direction.
This case will be the first time LvA has been invited to assist the State in a criminal proceeding. It will serve as a unique opportunity for us to support State officials in a case of gender-based violence and develop a relationship that will in future assist other victims. This also represents an important step in realizing LvA's vision of an integrated approach to gender-based violence, one in which prosecutors, police, hospitals and community-based organizations work together in supporting victims and survivors of violence. Most importantly, by working together in this case, Maddy's desire for justice can finally be realized.
[Please note that the names in this piece have been changed to protect our client's identity.]
Links: