Ladies' Turn and women's soccer still face major challenges in Senegal. While we got off to a great start on May 8, this was later than our original May 3 start date. As the field we had reserved weeks before in Dakar cancelled and then our backup field revoked their promise in order schedule men's games, the girls didn't have a place to play. It was a frustrating reminder that while we have made lots of progress, we still have lots of work to go. Your support makes change, little by little, possible.
However, such setbacks only strengthen our resolve. Ladies' Turn's first games were held on May 8 and 9 in Fatick and Kaolack. This year, we are working with schools to use soccer as a tool to keep girls in school. It's only fitting then that this tournament is dedicated to the memory of Dr. Suzanne M. Bianchi, who was such a believer in women's education and women's sports. Before start of each set of games, Seyni, our President, explains who she was and why we are honoring her. Then a moment of silence is held.
After Fatick and Kaolack, Ladies' Turn moved on to Kaffrine (Koungheul) on May 16 and 17. Ladies' Turn then organized a non-stop tournament day on May 23 in Thies. Everywhere the atmosphere has been electric. Girls just like to play!
Tomorrow on May 30, we will hold our final non-stop tournament games in the beautiful city of Saint Louis. We are donating balls and penneys to each school so they can take girls' soccer forward this year.
We will update you after the final games. Thank you again for donating to Ladies' Turn!
Nio far,
Jennifer and the Ladies' Turn team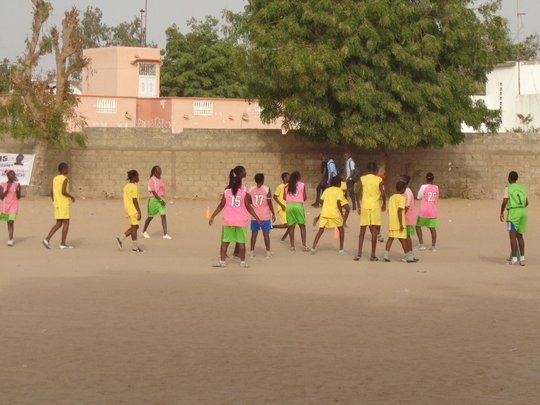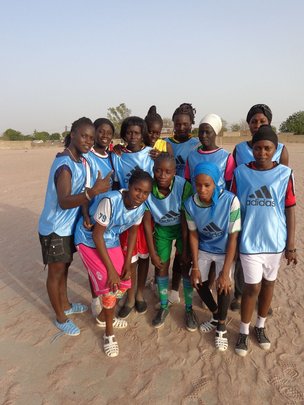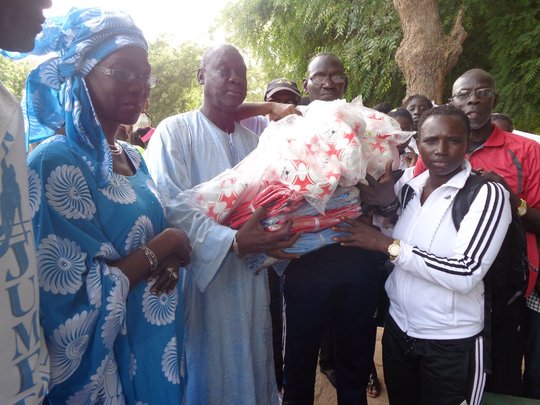 Links: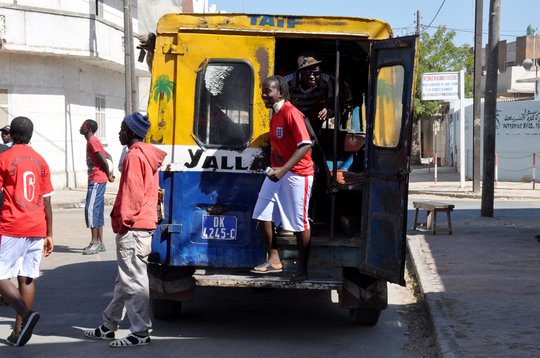 Wahoo! The 2015 Ladies' Turn tournament will open THIS Sunday, May 3 in Dakar, Senegal. We and the budding girl soccer stars are very excited.
Over 600 girls are scheduled to play soccer throughout May, many for the very first time! This year, we decided to expand to 6 regions total (instead of 8) to ensure we don't spread ourselves too thin. Non-stop one day tournaments will be held in the regions of Dakar, Thies, Fatick, Kaolack, Saint Louis, and Kaffrine. Next tournament, we plan to expand to 8 or more.
We are working with schools this year to use soccer as a tool to encourage girls to stay in school.
Non-Stop Tournament Schedule:
May 3- Dakar
May 8- Kaolack
May 9- Fatick
May 16 & 17- Kaffrine
May 23- Thies
May 30- Saint Louis
We'll update you regularly this month on the tournament's progress. Right now, we can't say thank you enough for your support! We couldn't do it without you.
Ku men sa morom duma. Wolof for "May the best team win!"
Now, let the games begin!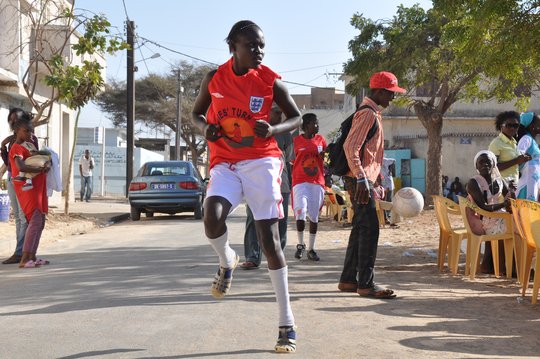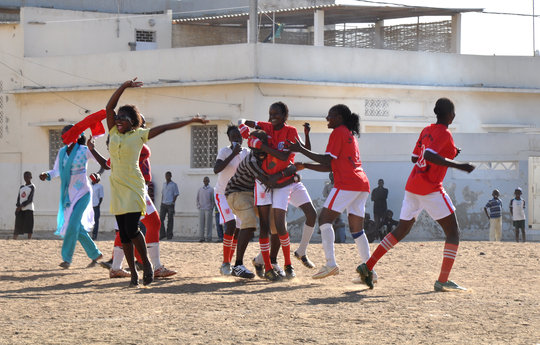 Ladies' Turn is gearing up for our 2015 tournament- coming soon- as soon as March 2015! We will update you when we know the exact start date.
We are excited about our new tournament format which will allow us to reach more regions than ever and allow us to strengthen our ties to education. We want to encourage the girls who play in our tournaments to stay in school. In Senegal, many girls drop out after primary school. We believe that soccer can be a motivation for staying in school.
So this year, we will organize one-day tournaments in 8 regions throughout Senegal, working closely with schools to start their first girls' soccer teams. Currently, schools have boys' teams but not girls' ones. Schools also provide a safe structure for girls' soccer to flourish and grow. Many of our Ladies' Turn regional organizers are also teachers. The tournaments and the equipment we provide to the schools will serve as a launchpad for the schools' first girls' soccer leagues.
We are looking forward to seeing more girls' soccer than ever in the regions of Thies, Fatick, Kaolack, Saint-louis, Seidhiou, Vélingara, Tambacounda, Kaffrine.
It's our favorite time of year- girls' soccer time! So get ready!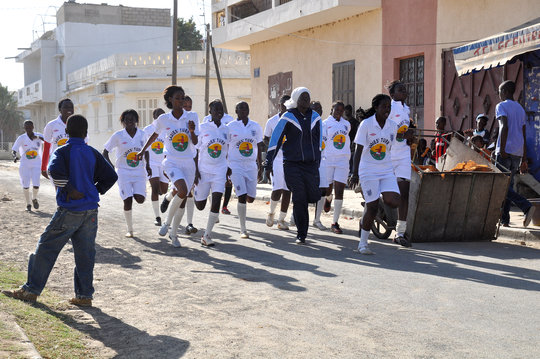 WARNING: Javascript is currently disabled or is not available in your browser. GlobalGiving makes extensive use of Javascript and will not function properly with Javascript disabled.
Please enable Javascript
and refresh this page.