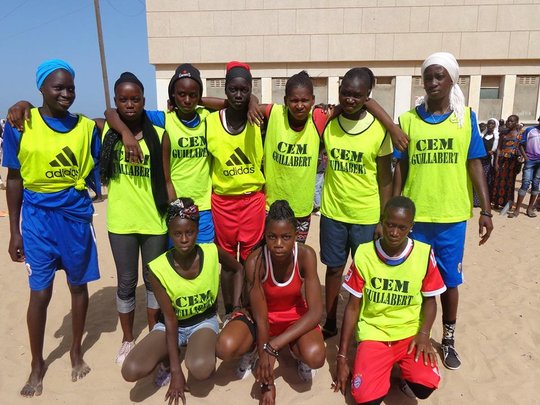 At our final tournament day on June 3rd, the mbalax music was blasting as the girls took the field at High School in Saint Louis, Senegal. The crowd cheered on the girls' teams at André Guillabert Middle School. The music, the cheers this time were for girls' soccer but also for soccer as a tool to help keep girls in school.
In total, over 270 girls from schools in 5 regions participated in our new tournament format. We are now partnering with middle schools to ensure that girls' soccer teams will have the structure in which to flourish. Ladies' Turn donated jerseys and balls to the schools' girls teams so that they could continue to play in this coming school year.
Most importantly, in a country where many girls drop out before high school, we hope that soccer at the precarious middle school stage can be one more way to keep girls in school. To further this goal, Ladies' Turn will also be providing scholarships in the form of school materials (notebooks, pens, and books) to all players in our partner schools who finish the school year in the top ten of their grade. We hope this will encourage the girls to keep up the good work both on and off the field! However, we also do not want girls to stop going to school because their families cannot afford school books for the year- a common problem in Senegal. Thus, we also will be donating school books to our partner middle schools to give to the neediest students.
Finally, Ladies' Turn would like to give a huge thanks to you, our supporters.You made our new girls' soccer-education partnership possible.
We'd like to especially highlight District Sports www.districtsports.org, a community soccer organization in Washington, DC. Their spring league teams opted to donate to Ladies' Turn instead of receiving new jerseys so that we could purchase jerseys for girls in Senegal. Thanks to their generosity, they raised $5,000 dollars for us! I'm from DC, grew up playing girls' soccer both on weekends and for my public school, and have played in District Sports' summer leagues. They are an amazing organization- a model for us. It thus means a lot us to have their support from across the ocean. Check them out if you are in DC and itching to play!
Our success in May encourages us to continue partnering with schools to expand girls' soccer and keep girls in school. Let's give girls the chance to play and to study!
Jerejef! Nio far, Wolof for "Thank you! We are in this together,"
Jennifer and the Ladies' Turn Team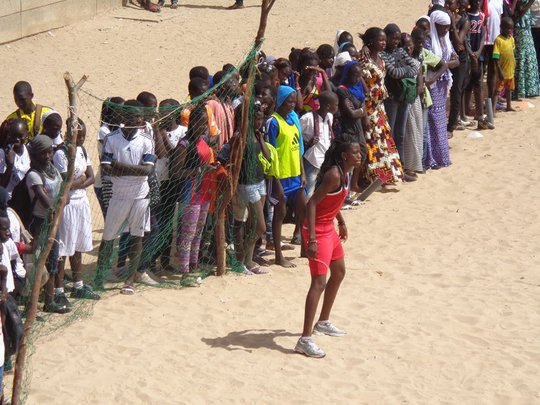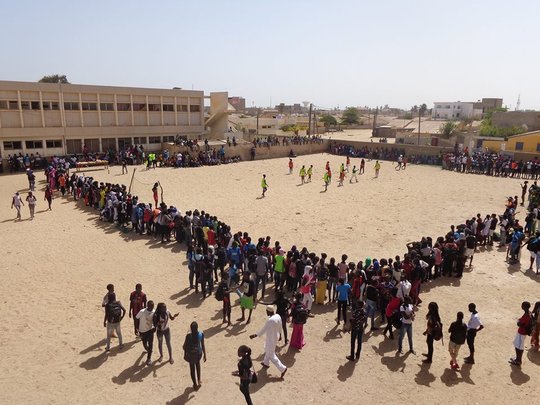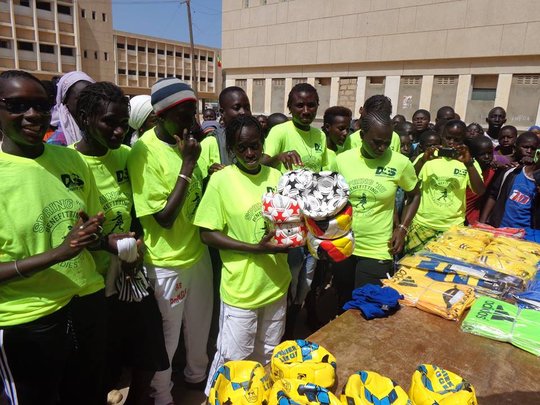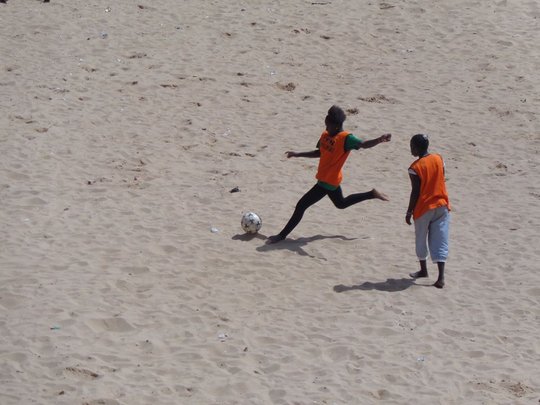 Links: