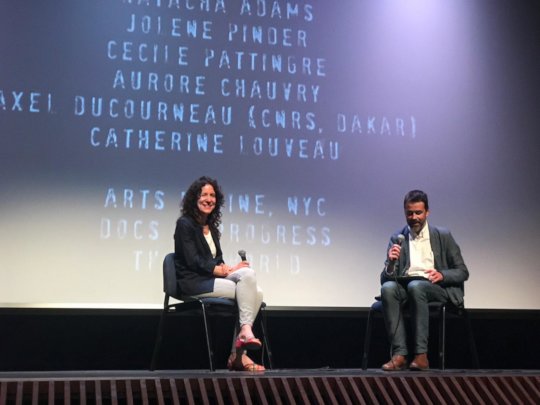 The Women's World Cup brought us an incredible month of women's soccer. Let's take a minute to reminisce and smile about it all again.
It was a watershed moment for women's soccer in Europe. France hosted to packed stadiums. Italians, whose men's team did not qualify for the 2018 Men's World Cup, were glued to the TV cheering their women's team's success. The US women's team showed what is possible when girls are encouraged to play but what still is missing as they won to chants of equal pay. Golden Ball and Golden Boot award winner Megan Rapinoe's hair was a daring pink (our President Seyni's favorite color) as she dared on the field and off, scoring goals and speaking her mind.
In our Ladies' Turn world, Jennifer showed the Ladies' Turn documentary at the French Embassy in Washington, DC a couple days before the opening match.
Seyni though was actually at the Cup! She attended the opening match in Paris and was featured in the French newspaper Le Monde:
"This World Cup is something huge. It is a victory over everyone who ever spoke badly about women's soccer." - Seyni
Seyni went to a convention organized by FIFA on women's soccer, representing Senegal in her official capacity as President of the Senegalese Commission for Women's Soccer. She also showed our documentary directed by Hélène Harder, our own Ladies' Turn Agnès Varda, in Paris.
The future of women's soccer has never been brighter. So next time- Africa? We're ready for the first women's world cup in Africa to spark the same energy we saw in Europe. We are sure you are too. When you support Ladies' Turn, your funds are going right to the women who are changing soccer on the ground in Senegal. So we thank you for your generous support that makes our efforts possible.
Nio Far,
In Solidarity,
Jennifer and the Ladies' Turn Team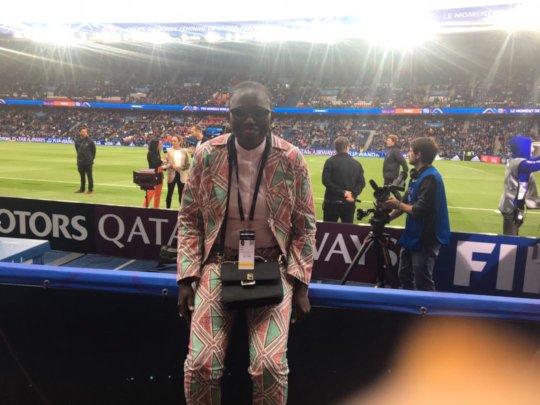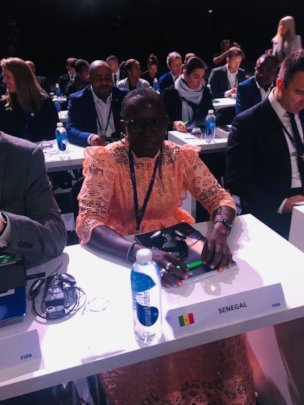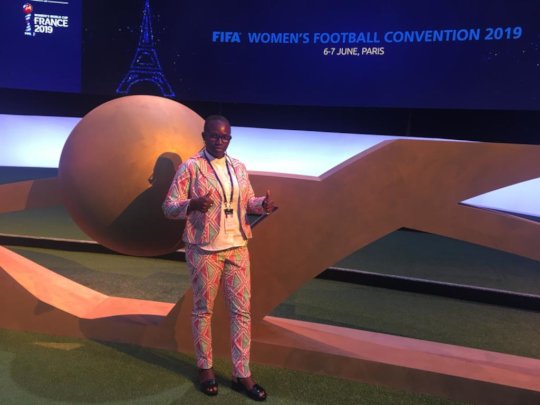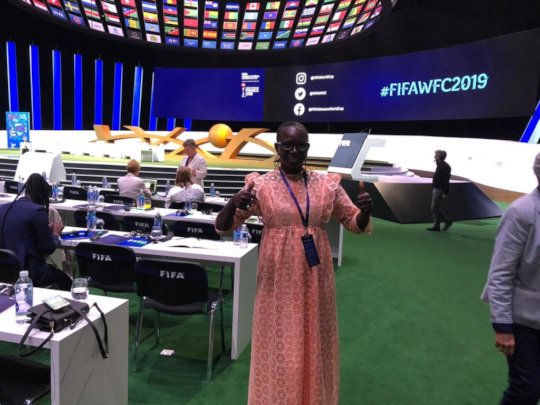 Links: