Summer Session 2014 -- our 8th Consecutive -- saw far and away the highest attendance in our history, with 60% more girls than our usual average of 30 to 35 participants ages 6-14 signing-up. This simply illustrated what we already know -- that the clamor for girl-centered enrichment and development programming in our rapidly-growing and -changing community is on the increase.
That especially holds true for our promising but vulnerable middle school girls. Their feet need to find healthy pathways if they are to negotiate the risky adolescent years successfully and enter upon young adulthood ready to enter into vocational or collegiate training with minimum encumbrances.
We couldn't have done it without the support of our community partners. Longtime ally Eastside Preparatory School opened their doors to us, providing the extra facility space which the larger number of girls required. Some of our Summer Session interns and volunteers were also Eastside students. Other organizations from the YMCA to the Leyla Beban Young Authors Foundation provided access to athletic, artistic, and literacy programming. Thanks to all of you!
If we do say so ourselves, what a program we had! Girls took advantage of well-rounded spectrum of activities ranging from swimming to creative writing workshops, gardening, exciting field trips, STEM-related digital programming and other Information Technology classes, math games, mindfulness exercises, learning the habitat requirements for their favorite animals, team sports, and stage plays.
The hallmark of our approach to youth development is personalized attention. Here again, with a record-breaking 51 girls for Summer Session 2014, our community did not let us down. Eight collegiate and high-school interns and volunteers stepped forward to support our 6 program staff with the fine-grained mentorship that only a low (1:4 for Summer Session '14) ratio of participants to program personnel can deliver. That's not to mention the stellar contributions of our parents, who did everything from make lunches and stage costumes to taxiing carfuls of girls for our several field trips.
Speaking of that, our girls enjoyed these special excursions to:
Twice-weekly swim time at the local YMCA
The Monterey Bay Aquarium
Happy Hollow Park and Environmental Learning Center
The Tech Museum in San Jose
The San Francisco Exploratorium
Field trips are a perenniel favorite . . . we find that some of the more economically-challenged and immigrant-background girls have simply not had many chances to get out of their neighborhoods to see what the Greater Bay Area has to offer. Yet we have seen how young hearts and minds can open when they do have such experiences.
Positive self-image building, multiculturalism, and counteraction of negative stereotypes about women and girls is another cornerstone of our approach, and Summer Session 2014 was no exception. Guided mindfulness exercises, group discussions, review and critique of cultural signals, personal sharing and testimony, and artistic explorations, along with mentoring from high-achieving, culturally-reflective women, are the means by which we accomplish this. And we could not have failed completely in this, because it was the girls themselves who asserted that a Talent Show should form the centerpiece of our Annual End-of-Summer Celebration in late July would be an appropriate way to wrap-up our summer. As-always, staff, volunteers, and parents pulled out all the stops to ensure that the Celebration would be a success.
Our parents, community leaders, donors, volunteers, and other supporters were therefore treated to a variety show that didn't disappoint, featuring renditions of famous show tunes, dazzling costumes, distinctive solo performances, and more. What struck us, as it always does, is how girls who might have begun with us as shy introverts can literally 'take the stage' and present themselves in no uncertain terms to a crowd of familiar and new faces in ways that would have been impossible for them before. Yes, the term 'heart-warming' is a bit of a cliche' -- but it certainly applied in this case, and we couldn't have been happier about the strong note that was struck by the Talent Show to end this year's Summer Session.
Now of course, we're off and running with our School Year 2014-2015 Program. We're implementing more STEM-learning for our girls with mentoring from Palo Alto's prestigious Castilleja School computer-savvy high school students, continuing our Parent Education workshops, and delivering our balance of academic, artistic, athletic, positive socialization, and just plain fun activities.
But it is good to stop every once in awhile and reflect back on how our organization and community came together to make our biggest Summer Session ever the success that it was. Thanks again to all of our logistical, in-kind, financial, and moral supporters!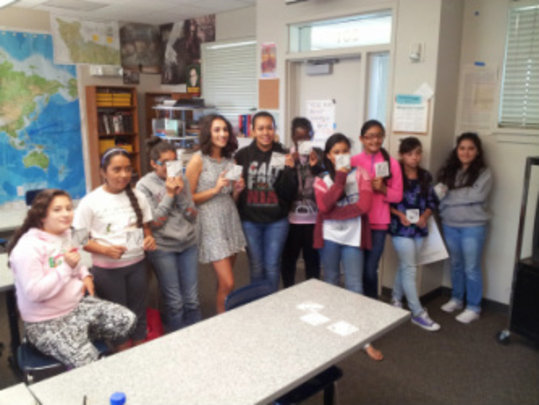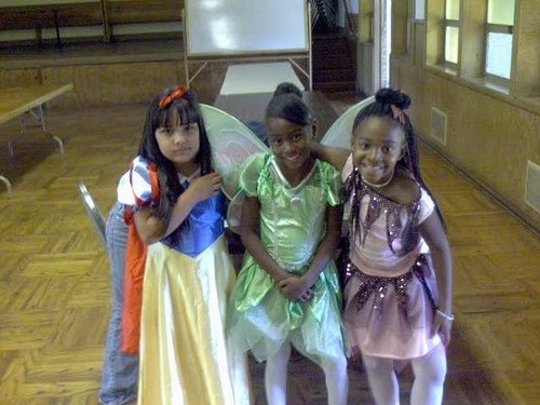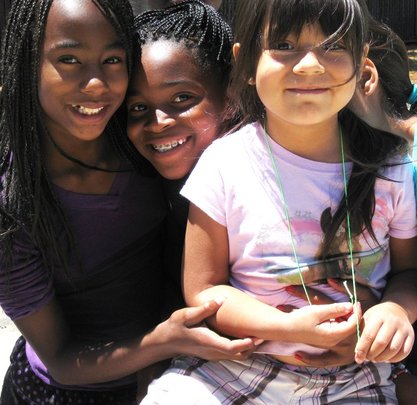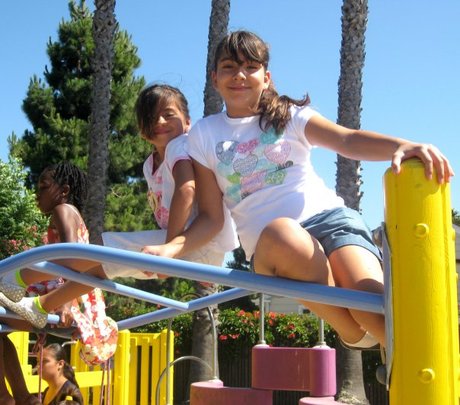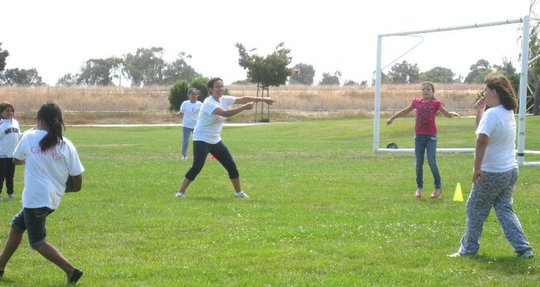 Links: