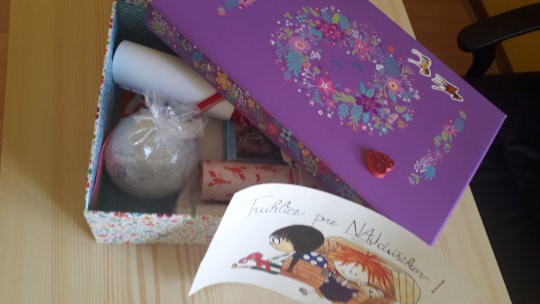 "I was given a box with an instruction inside what to do with it. It contained stuff like gifts, souvenirs and some letter. I took a deep breath and took out the letter first."
If you were a child taken from your family, spent some time in an orphanage and in substitute family, you would have very few knowledge on why this all had happened. You've met your original family several times or not, you've received severeal letter or not, but you feel emptiness and lack of knowledge about your own life, about yourself. If you experienced this, your feelings would depend on the people around you:
How they speak about your past, how they understand it and which information they prefer. How they interpret the court statements about your parents.
How they manage their own fears.
And how they can attune to you so that you can understand them, how sensitive are they to your questions, notes, behavior in connection to such a crucial point as your personal pas tis.
"The letter was rolled, bended with a cordon with a brief message saying that I will find here something from my life. I touched it as a first thing, it was on nice paper, I liked the color."
As child taken away from the family, you may have some memories, maybe you ask questions the new adults around you. Sometimes there are a lot of questions, sometimes you expect they'll guess what you have on your mind and will ask themselves, because for you it's too difficult to ask.
You need to know what was happening. It's a part of you, it is you. You have to sort it out. You have experienced something existencial – you were separated from your original family and you have to find meaning for your next life with this part of you. Based on what you hear and not hear you make a puzzle of you ancestors and yourself.
"For years I've been accusing my mother that she left us. I thougt I wasn't okay if she left me..."
One of very important information sources for children separated from their family are the court statements and statements from various experts involved in the proccess. But these reports are rather technical, not easy to understand and most importantly they don't cover the most interesting information, just because these experts haven't seen them. The story of the original family, motivations of parents, situation of the family, how the parents felt, what they tried and not tried, how they acted towards the child, how they smiled, talked touched the child, and what the child was like – these all crucial information is missing. Then the children have a huge hole in their memories and it is a problem for them to see any meaning in life, when they don't understand the base and they feel so insecure, their whole life is trembling.
"This 3-page letter was titled "Acknowledgement" – acknowledgement that many people during my life cared for me. I've been reading about important people in my life like mother, grandmother, sisters, foster mother, social worker, judge, psychologist... with different eyes. I've been reading bit by bit about my life and how these people stood in various situations by my side. It's cheered me but on the other hand it's shaken me, it's touched me deeply. I've never before been thinkong about my life this way.
For years I've been accusing my mother that she left us... but now I've found that she repeatedly tried to get us back. She desperately wanted us. I've felt relieved.
I was happy to find picture of my aunt and short message and small notebook about my hometown, date of birth, name, picture of the entrance to our house – this Picture is a real treasure for me. And than there was a picture of me as a little girl when I arrived to a new family and we were all together. The letter from a social worker have surprised me a lot, she new me as a small baby when I stayed with my mother, she could remember me and she wrote me! The treasure chest encouraged me. Now I want to meet my aunt and see my hometown and I'll try to meet my mother. I won't go there alone. But now I have the courage to do it."
The court verdicts are important but doesn't tell everything. We don't want and don't let them to have crucial impact on the life and identity of children taken from the families. Inspired by the narrative approach in therapy and counselling we together with young FOUNDlings (children separated from original family but found by some other family), their parents, our colleagues and other exeptional people we have founded a new project Treasure chests for FOUNDlings. We are doing our best to find as many people and information from the children's past as we can to fill the missing parts of the life story puzzle.
We address and involve anybody who was important in child's past, who still live in the place of child's birth and past, anybody willing to add some treasure to the child's chest. It can be a neighbour, doctor, social worker, assistant from a nearby shop, aunts and uncles, friend of original parents. Or just people with a similar experience who can write something inspiring for a child.
We can see a healing proccess based on exploring true positive information from the past. We added this method to other we have used before. We are happy to have the privilege to introduce it to you as a big thank you for your trust and support.
This text was created just a few days after the first Treasure chest for FOUNDlings was handed over to 18 years-old Rosie, who have decided to disclose it and support the creation of more and more others. THANK YOU, ROSIE, THANK YOU, GLOBAL GIVING SUPPORTERS!
Yours Navrat