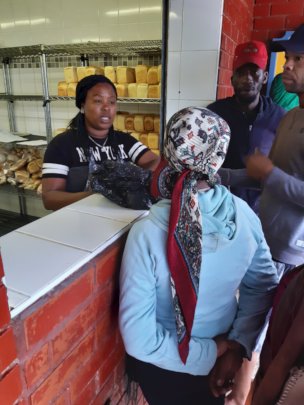 Dear friends
I met someone recently at a social gathering. After the usual "what do you do" exchanges, a man asked me this: "Don't people just keep coming for food year after year? What impact is that really?"
It's a fair question.
Nutrition is often not seen as a sustainable intervention. The issue of creating dependency is another concern. As you know, the Nutrition Unit at our Centre is only one part of what we do. We also have a school, a clinic, vegetable gardens, sewing program and a newly added youth development initiative to name a few. But the questions above still remain relevant. These, and other questions, were part of the development of our Strategic Plan that was launched in 2016. (A full copy of the Strategic Plan is available on our website http://www.missionvale.co.za/images/MCCStrategicPlan.pdf )
In the plan, one of the goals is to direct people away from the Nutrition Unit and more towards independence. I am pleased to report that in 2019 we achieved this goal by having a 16% reduction in the number of bread and soup servings and an 11% decrease in the number of food parcels distributed.
There are several reasons for the drop in numbers:
- Some beneficiaries have passed away, and did not leave family members behind.
- Some reached the age of 60 and could access a small state grant they did not qualify for previously
- Some were able to find employment! (Naturally this one brings us the most joy and satisfaction!)
Should we then still continue with this program?
To be frank, the hunger and desperation is worse than what we have ever seen before. We have to keep in mind that there are not enough jobs in the country for everyone, and that most of our beneficiaries are elderly and frail already. Some pass through our gates only in their time of need, and others, through circumstances beyond their control, will be part of us for many years to come. It is fair to say that without this Centre, many would simply starve.
On behalf of the people of Missionvale, THANK YOU for not allowing this to happen. We hope that it brings you great comfort to know that your contributions are handled carefully and to maximum benefit to those who truly need it most.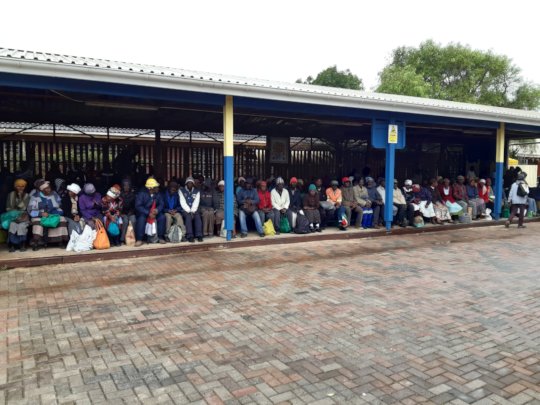 Links: