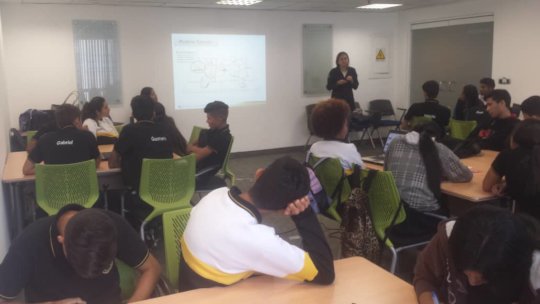 With funds allocated by donors during this second quarter we were able to run our second Innovation challenge addressed to young people between 16 to 18 years for them to use their abilities and STEM knowledge to solve the survival problems a hyperinflation economy presents on a daily basis.
With the support of Economics and business administration next to be graduated University students as well as KPMG volunteers, and counting on that company facilities for this workshop we have provided youngsters with an opportunity to face this challenge confirming they can surpass their limits for being incredibly creative. This workshop has proven that when young people is challenged to create and innovate there is no limit for them, no matter their economic condition or education level they face it to succeed.
We honor our donors, some of them supporting this initiative since it was presented, and look forward for them to continue believing in our programs to help young people succeed in their future.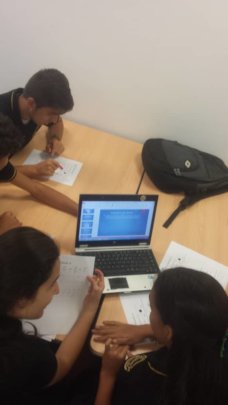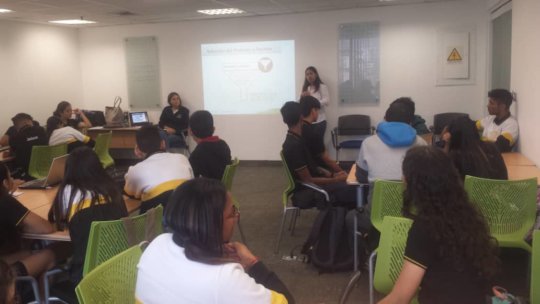 After various controversial months both for the political and economic aspects envolving our organization and projects, we are next to initiate a new cohort of women. These women are now receiving preparation for clothing sewing and will be ready to receive our capacitation once their course is finished. We have contacted other organizations that usually provide women with abilities and production skills but there is a lack of financial and entreprenurial tools needed to initiate a small business.
After two months of not having found an interesting number of women to continue with our project, we will be initiating this new course for a team of 18 women in a three weeks period. Materials have already been prepared for them to count on printed support and classes will be provided in another municipality we have impacted to date. We have not received any funding yet but count on at least the necessary donation to afford costs involved in production matters.
We hope to count with social media to support this initiative, not only ours but also from the other organization and will keep you informed on these regards.
These first fifteen days of march have been troublesome for our country. The dictatorial government has decreted free days for labour and schools for their incapacity to manage basic services stability. Since Frebruary 28 to date we have not counted on regular electricity electricity, water, internet or wifi, garbage collection, among others depending on these. More than 16 states within the country remain without light while tons of food are lost up to date and people at hospitals are dying for lack of medicines or equipment damage.
Our report has been pending for a week considering the three times we have prepared it has not been possible to send it due to current failures with the internet provider or electricity black outs. However, that is not an excuse to share with you our advancements on the program we are committed to deliver.
Within the next fifteen days we will be running a new "Innovation Challenge Program" base on financial problems, for our youngsters to be trained in problem solving using business plan tools such as Shark Tank or Canvas for them to resolved a buck of everyday financial problems they face in a unstable economic environment. With some donations received we are to cover materials to be delivered. We count on two young engineers as volunteer teachers and the faciilities provided by one of our supporters KPMG, to run a one day program for 20 young people from a Chacaho Municpality publlic school. These youngsters are atte4nding their 12th grade school year and receiving Administrative Assistant preparation in addition to their regular high school contents.
We hope to bve able to report our advance with these beneficiaries in the ext report. meanwhile donations has been used in preparring the material they will need to continue wth their training.
WARNING: Javascript is currently disabled or is not available in your browser. GlobalGiving makes extensive use of Javascript and will not function properly with Javascript disabled.
Please enable Javascript
and refresh this page.