This has been a tough year for our operation facind odd socio economic times for our country and people. However, after the two cohorts completed in July we have not been able to continue with the program not even printed materials having not received any funds to date. But efforts still for completing new cohorts, consequently we have reached an agreement with a new Municipalilty who is attending low income women providing them with preparation for production through handcrafted artisan production. We have offered them to complete their preparation to manufacture such articles and have concluded that next year witl be providing them with our program contents for them to create cooperative work small enterprises making use of the tools we will teach them.
We hope to have the opportunity to prepare them. .Just US$ 10 will serve to attend one women with all the 12 sessions classes at the local popular market rooms, presented by our volunteers . Should we complete US$ 250 we will be able to produce these contents and attend them as described for 25 more women integrated to the productive life allowing them to provide their home livelihood.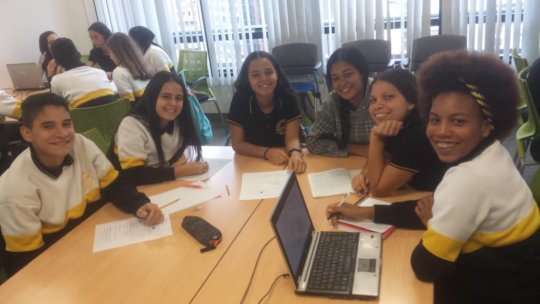 As promised in our last report, we completed the new initiative in our path to include more youngsters in the project of providing them with the knowledge to understand how to design their business models' strategic plans, while we challenge them to use these for solving financial problems within their communities.
In alliance with university volunteers and thanks to your crowfunding donors contributions we were again able to have a one day, 8 hours intervention at a subsidized school, where students attending their last High School year received a structured financial and soft skills program on effective communications, teamwork, strategic planning, public speaking and problem solving through Canvas, Shark Tank, Tool Box and other business plan models to use these in overcoming the challenge of creating a payment method, considering the country is going through a complicated scenerio of lack of currency availability, constant and persistent internet failures that oblige people to pay in other currencies for their expenses. We also faced to reach 42 additional students as a commitment with the school were we had previously attended the other half with funds of an allied company. So we accepted to prepare this new group and provided them with the required tools to succeed in the future professional lives.
Well prepared volunteers helped us in our mission and as a result significant solutions were presented by these youngsters after a long and challenging one day journey through finance and other skills classes. At the end of this journey we have felt proud of adding relevant content to their knowledge and to have contributed to their attitude to overcome obstacles in a country that present these on a daily basis.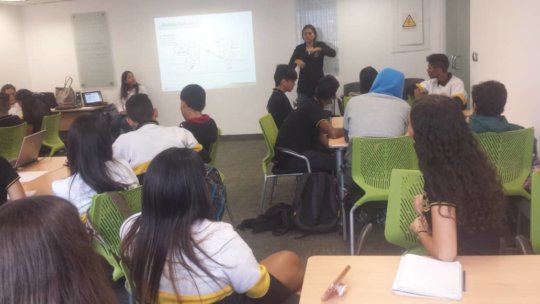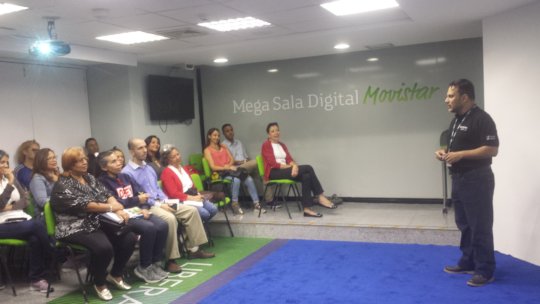 These results were more than expected!. In our previous report we informed that a new cohort was soon to be completed, but our expectations were exceeded through some alliances we have signed with important corporations that have been our projects' benefactors through the year.
Taking the opportunity of being a co-participating member of the Caracas Start Up Week we founded the best arena to potentiate our interventions, considering that facilities at remote places or waiting for rooms provided by the communities or Municipalities were impeding a higher impact and reach. So we have found out that initiating alliances with various corporations enabled to add not only wider and beautiful classrooms and coffee breaks, but marvellous volunteer teams who acted as instructors to complete two programs which helped us reach out 60 new beneficiaries that are now prepared with financial and entrepreneurship knowledge and tools for them to initiate their own business.
With the resources some donors have provided and finding out this important support to our structure, we were able to duplicate expectations. We feel proud of counting with excellent companies, Telefonica and DirecTV , to provide their spaces and volunteerism to cope with these two cohorts. One of these, the program taught at Telefonica Foundation, was addressed to teachers for them to replicate the knowledge among their schools' students who needed it primarily.
New steps to climb for reaching our goals and we keep walking.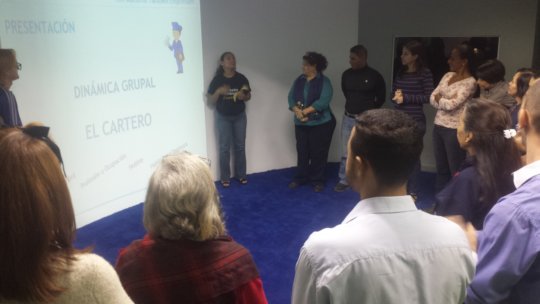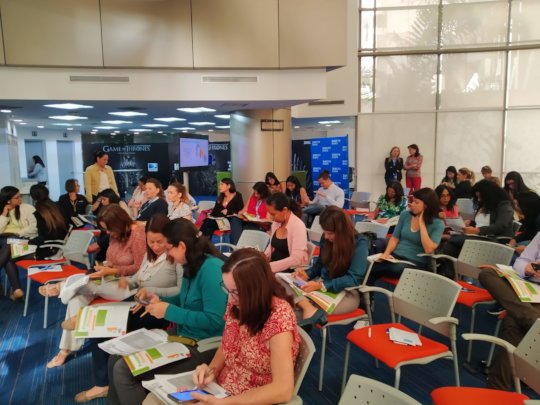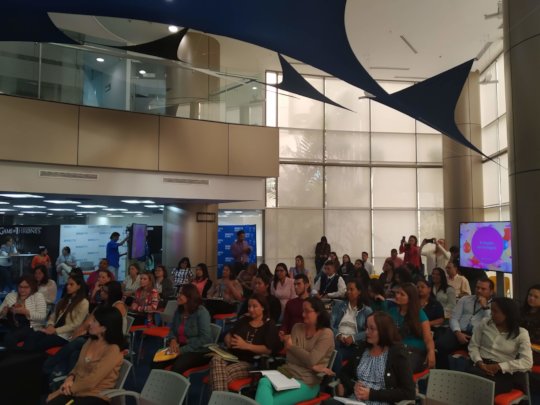 WARNING: Javascript is currently disabled or is not available in your browser. GlobalGiving makes extensive use of Javascript and will not function properly with Javascript disabled.
Please enable Javascript
and refresh this page.