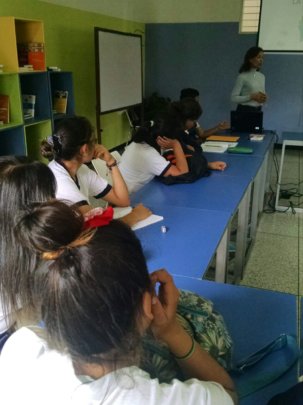 We have successfully completed at the end of this term the goal we've committed to in our last report. In order to increase the number of students who are receiving our contents in far located areas, we've prepared 25 teachers in a remote location in Mérida, Venezuela, for them to implement economics for success, business ethics, financial education and entrepreneur concepts to serve three high school grades' sections covering approximately 90 new students within our process.
In addition, we have provided "The Company " program basic entrepreneur concepts to youngsters who will be receiving a technical High School diploma as Graphic Technician, for them to initiate their own Graphic products business.
Provided teachers incorporation to our volunteerism has increased our financial education reach, we are planning to involved some other teachers teams' in remote locations to achieve the students' goal we have determined through this proposal. We will be helping more young people to improve their preparation for sustainable jobs.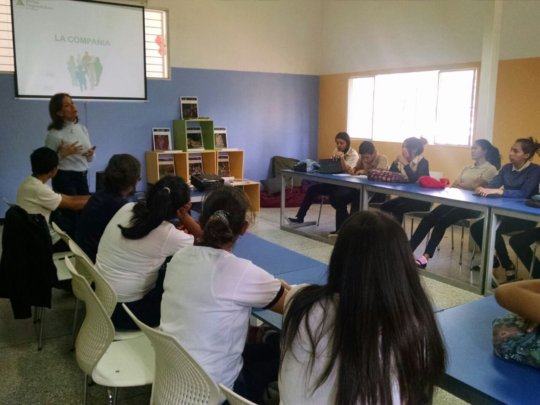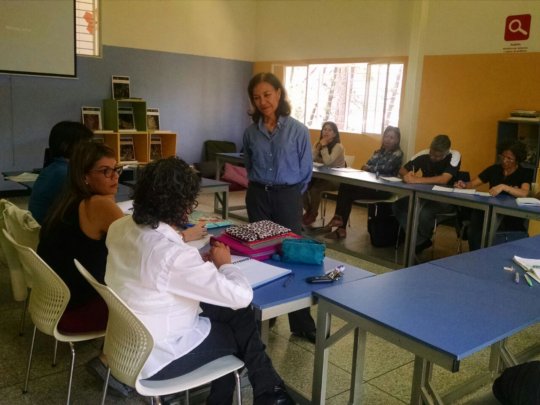 We have initiated this term with great expectations to reach more women following the purpose underlined within the past report. Beginning January 2017 we have established an alliance with a Technical Community Center located in Mérida, Edo. Mérida, Venezuela to prepare community teachers with the required tools for them to replicate our contents to at least 25 more women along this first quarter.
Trained volunteers were excited to begin immediately in order to provide low-income women with knowledge and the tools to use their artisan abilities for initiating a productive cooperative business, in matters of pastry and dessert confectionary, hair styling, custom made clothing and event organizing teams.
We are sure that establishing these new alliances will reenforce our projects, allowing to reach more distant locations in order to incorporate more beneficiaries to our scope of trained people. We are sure education is the most important tool to improve the quality of life for those with less opportunities to succeed.
We are now identifying opportunities in other cities to continue building capabilities with the program looking forward to reach and provide more women with preparation for entrepreneurship in the country's more remote locations, where accessibility is more expensive and difficult.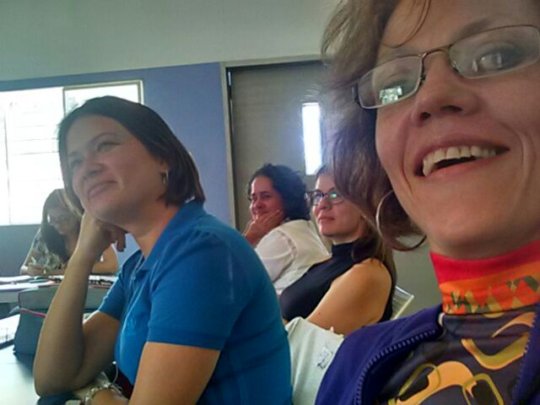 This has been a quarter where our efforts have been focused on searching new ways to reach youngsters in remote states within the country Advancing on this, the period has been of alliances, brainstorming meetings, reviewing materials and changing the way to deliver our contents. As the country's problems have grown as expected, we join efforts to afford our work with a reduced staff and less resources, but plans go ahead trying to maintain the operation for better times.
Funds received have served to developed a revised version of our Financial education "student notebook" while we adequate these guidelines to pdf versions as a mid stage to digital versions for off-line training as the further step to reach more people at remote locations.
Almost 100 new youngsters have been prepared as of to date with the funds donated as the program closes at schools for Christmas celebrations. We will come back on January applying the model to a andean region state. We will inform on this in the following report.
WARNING: Javascript is currently disabled or is not available in your browser. GlobalGiving makes extensive use of Javascript and will not function properly with Javascript disabled.
Please enable Javascript
and refresh this page.