This month we said goodbye to a new group of graduates in Arrumacos.
The girls and boys who are part of the educational space had their farewell, after several years with us.
That day, their families were able to share with them and them their achievements, advances and say goodbye to this space that accompanied them for so long. Moms, dads, girls and boys watched a video showing the activities, laughter and adventures of the year.
Also, they shared food and said goodbye to Lena, our German volunteer.
We are ready for a new adventure, to receive new girls and boys from next month and to continue working with the first indigenous childhood in San Cristóbal.
Thank you for this wonderful trip!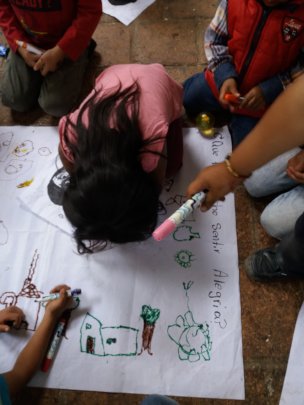 We are now finishing, in Santo Domingo, the identity project.
This project seeks that working children talk, reflect and recognize their individual and collective identity so that they can have a critical vision of their reality and their history. This individual and collective identity focuses on being a child, indigenous, and worker. We believe that understanding their identity they get to know a little more about their reality and they will have more elements to reflect, understand their life, and understand why what happens in it happens. Finally, we consider that it is a core process and that they claim their identity, what represents them, what they consider to be theirs and, if they consider something theirs, they demand and defend it. It is from this level that the perspective of human rights, right enjoyed and not enjoyed, is addressed from Lekil Kuxlejal (Good Life) or Mauk Lekil Kuxlejal (not good life).
This project is to be carried out so that together with children we can take a tour of the collective history of the indigenous families we accompany. And so girls and boys can locate the present reality throughout this history and can question and understand the origin of some of the inequalities or situations they live, be they positive or negative. Moms, dads and grandmothers have a lot of wisdom through oral tradition: history, stories, legends and others, which can contribute a lot to these activities. Knowing the history will also allow knowing the present of the girls, boys, their families and of San Cristóbal. Because knowing a little more of reality, children will have more elements to reflect and understand their lives, and understand situations that they live.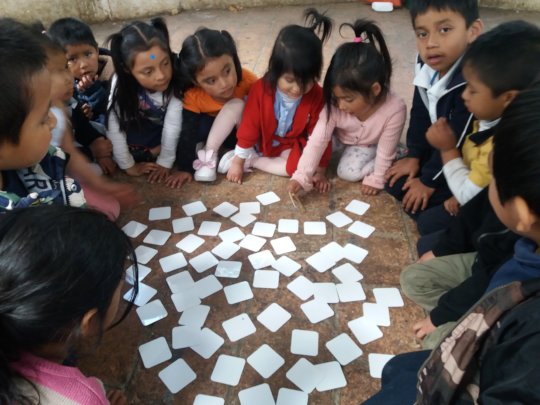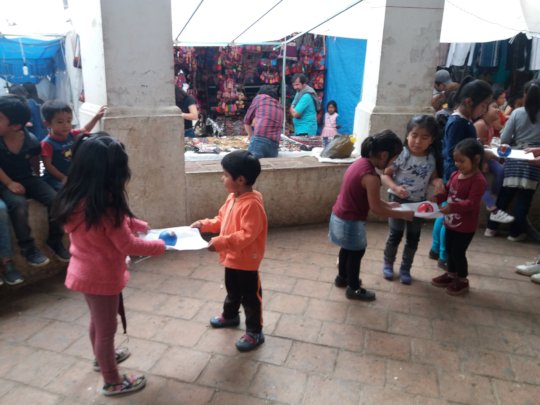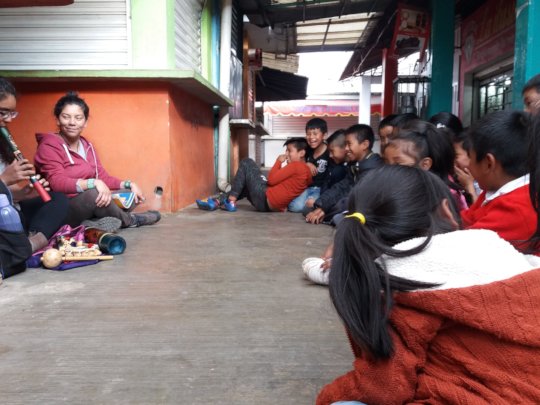 The year with the children began with a work strongly focused on identities. For this reason, the educators developed various educational projects with which they worked.
The project, this is how we are, sought to encourage girls and boys to identify their peers and the group, trying to get girls and boys to recognize their newcomers and affirm with those who have been there since last semester. All of us are different and equal in rights, sought to motivate girls and boys the recognition of cultural diversity through respect for difference and appreciation of the particularities of each person. Lastly, Our Language sought to strengthen children's indigenous identity through the collective sharing of words in the Tzeltal and Tzotzil languages.
Children's contact with their indigenous identity, recognizing who they are and where they come from, is central to their development. Therefore, from Melel, we seek that, the knowledge, recognition and understanding of who they are, are at the center of the actions we carry out.
WARNING: Javascript is currently disabled or is not available in your browser. GlobalGiving makes extensive use of Javascript and will not function properly with Javascript disabled.
Please enable Javascript
and refresh this page.