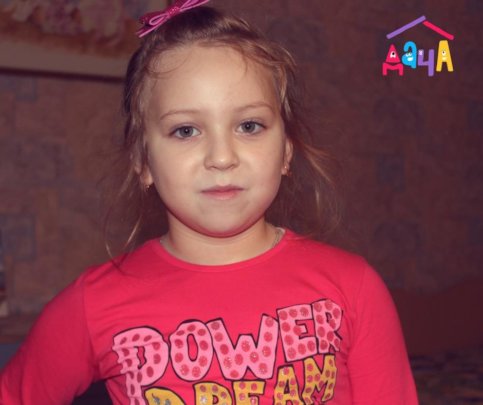 Dear friends,
thank you for supporting Center for Kids Affected by Cancer Dacha in 2017!
It's time to share with you the results of Zaporuka Foundation activities in the previous year. 71 children lived at the Center Dacha, most of them were with both parents. Besides, 38 family members had an opportunity to live free of charge at the Center when the child was in the hospital. For more information about all our activities, please, see the infographics in attachment.
We are happy because we can share with you not only numbers that is really important but also the stories of kids who stayed at the Center Dacha during treatment and now they are all right and come back for regular follow up visits.
These kids always tell us about their life after the disease like little Viktoria or as we call her Vikusia who came to us and proudly said: "I go to school and I am the best pupil in my class!" Later her mom explained to us that in their small village there were only two pupils of Vikusia's age. However, the girl is eager to learn and to explore the world.
Viktoria was diagnosed with cancer when she was only two years old and her younger brother was only two months. Her mom had to leave her baby with their grannies and to go to Kyiv to save her daughter's life. They lived at the Center Dacha between hospitalizations and Vikusia's dad and little brother often came to visit them here.
This family is very friendly, always with a positive attitude despite all the hardships. They organized parties at the Dacha involving other families, helped a lot to keep the house in order. They motivated others with their enthusiasm. Now Vikusia is all right but her family never forgets to say thank you for giving them home during the most difficult period in their life.
Vikusia and many kids like her have home when they are ill thanks to your contributions. We hope that you will be there for these kids in 2018 too.
P. S. You can support Center Dacha participating in the Little by Little Matching Campaign (April 9-13th)! During this week, GlobalGiving will match donations up to $50 at 50% with $50,000 in matching funds. Also there will be an additional 100% match on recurring donations. Thank you!
Attachments: