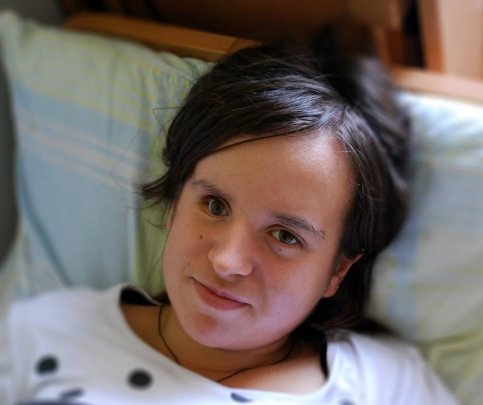 Dear friends,
thank you for supporting Ukrainian kids with cancer!
You know it's often hard for people to ask for help, especially if we speak about men who are raised to be strong, to be able to solve all the problems and never to cry. However, sometimes it happens that you have to do it to save something precious which is more important than pride, previous experience or anything else. That's the story of Yaroslava and her father.
The mother abandoned Yaroslava when she was just a baby, so she is raised by a single father. Her daddy takes care of Yaroslava, he has learned to do his daughter's hair and to choose fancy dresses. When they really need some womanly help or advice, they go to the aunt, the father's sister. She is the only female influence that Yaroslava has in her life.
Yaroslava's life is not easy but they say misfortunes never come singly. When Yaroslava was two years old, she had retinoblastoma, rare cancer that affected the tissue of the eye. Unfortunately, the girl's eye had to be removed because that's the only treatment available at that time in Ukraine. Now Yaroslava is 16 years old. And she has cancer again.
Her father Mykola is a simple worker. They live in a small town where the salaries are low, so they keep a vegetable garden to have food on their table. It's hard for this little family to find money to pay all the medical bills. As a man Mykola didn't get used to asking for help, he always had to work to provide for his daughter. He was a bit shy when he came to Zaporuka Foundation but he was ready to do everything to save his beloved daughter.
With your contributions, we can help children like Yaroslava: those that come from single-parent families, from families with many children and from low-income families. Thank you!