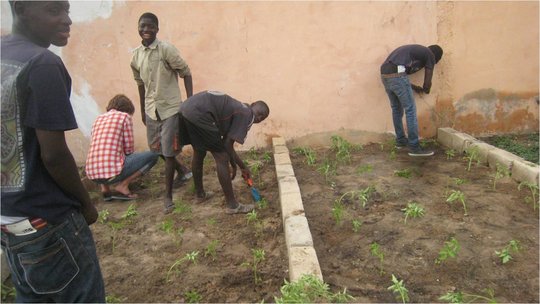 July 2012: The garden in Maison de la Gare's Saint Louis centre has made enormous strides since it was renewed in April.
The garden is very popular with the Talibé children who, with the help of team member Aladji Gaye, are doing work that would make a professional horticulturalist proud!
Thus, it is with great pride that the Maison de la Gare team, and in particular Aladji who is responsible for the garden, make ready for the first harvest.
The garden has a great variety of plants, with carrots, tomatoes, cucumbers, cabbage, peppers (green and red), and a number of other vegetables.
The purpose of this gardening activity is nothing less than a way of combating the begging of the Talibé children.
Produce from the garden will serve to feed the children, but also to support them in developing skills that will help them to become financially self-sufficient in the future.
Congratulations to Aladji and his team for the amazing work that they have accomplished.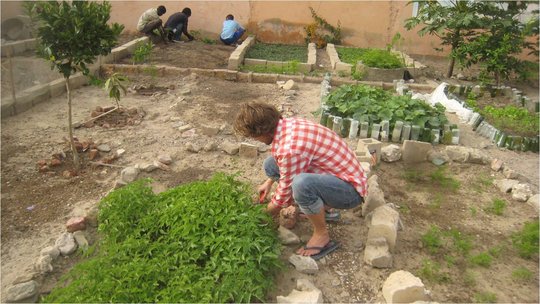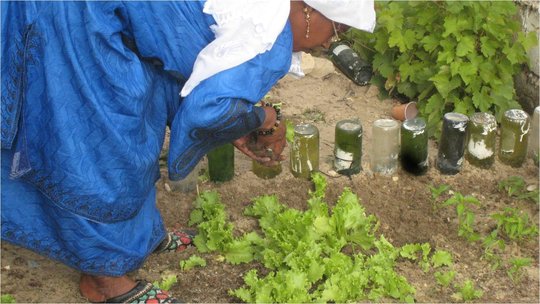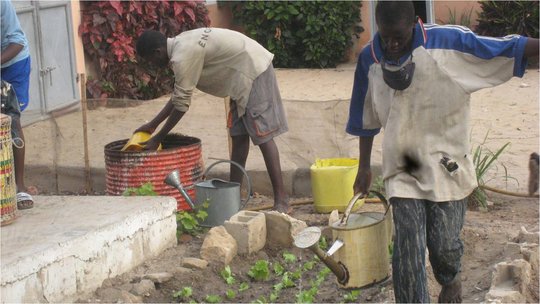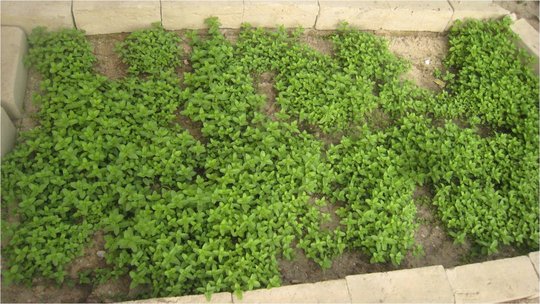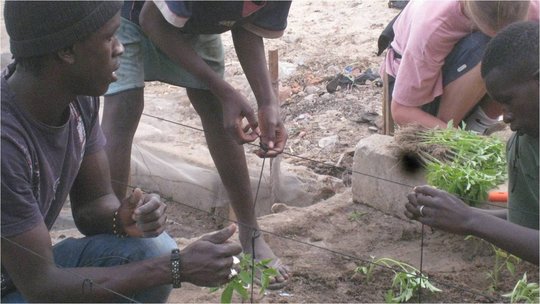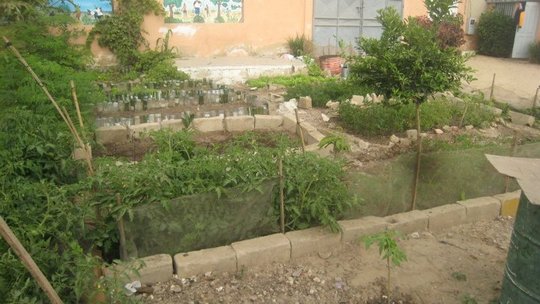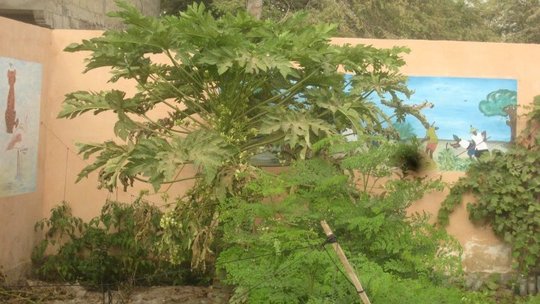 Maison de la Gare joined GlobalGiving at the beginning of April 2012 during the Open Challenge. At the time, we set a financial objective for the campaign of $6,000.
Your generous support has been overwhelming. As of today, 96 donations have been received on GlobalGiving.org and GlobalGiving.co.uk, totaling $5,994!! Everyone working with Maison de la Gare is thrilled and grateful for this support.
This is an on-going project. Your donations on GlobalGiving will make an enormous contribution towards sustaining Maison de la Gare over the coming months and years. To reflect this in our objective on GlobalGiving, we have now reset the financial target for the project, increasing it from $6,000 to $10,000.
Thank you for your commitment to improving the lives of the talibé children, and for your faithful support.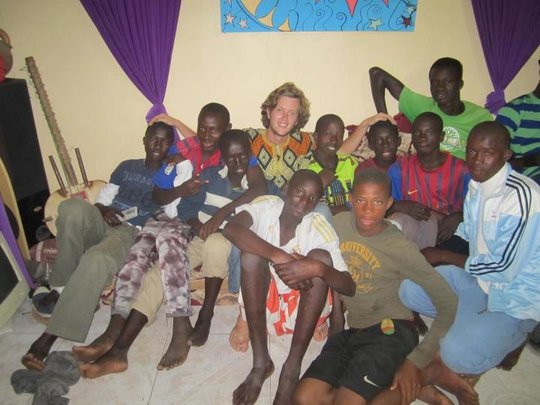 Soon eight months will have flown by in the land of Teranga, and the time spent here has broadened my perspective of how hard life really can be. Entering Saint-Louis, it didn't take long time before I noticed these young boys, talibés, with dirty clothes walking barefoot by the side of the road, begging. I'm really thankful to have been a part of MDG's family, giving my best to be there for the kids who struggle with their everyday lives.
Living with a host family the first six months helped me to quickly get into the new culture. I got to see how a normal family lives, meeting their friends and families and celebrating mayor holidays such as tabaski and magal. In the beginning my French was very poor and I had a hard time getting by. But the people here were kind to me and had patience. Now my French has improved and I speak with an African intonation and sun in my voice. Living in Senegal such a long time gave me the possibility to travel and see different parts of the country. Green lush forests with waterfalls and chimpanzees down in wild Bassari country was my favorite. Overall, this experience has shaped me to be slightly more Senegalese than Swedish, and opened my eyes to a different reality.
Talibés come all the time, morning and afternoon, to MDG's centre in Saint Louis. There's no secret that they love it here. Eager to get in, they wait outside until the gate opens – or climb over the high wall. Once inside they're in an oasis in the dessert, a place where they can escape their life for a while and just be what they are, kids. Tending the garden, having classes or just talking, whatever we do together, it's with happiness and love. We are in some way all a big family and I think a lot of the kids feel the same. Far away from their real homes, they know they're not alone.
Their second family is called Maison de la Gare.
WARNING: Javascript is currently disabled or is not available in your browser. GlobalGiving makes extensive use of Javascript and will not function properly with Javascript disabled.
Please enable Javascript
and refresh this page.