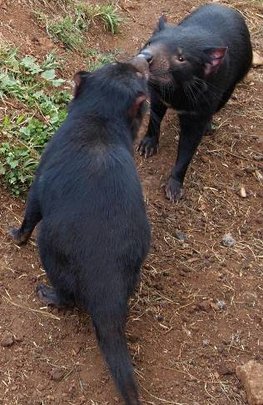 Our Taking Care of the Elders enclosure project is underway. Planning is currently being held to ensure that the enclosures are the best construction and design to cater to the needs of the ageing Tasmanian Devils, so that they can enjoy their 'retirement' from the breeding program and live out their days in comfort, contentment and safety.
DID YOU KNOW - The Tasmanian Devil has a very keen sense of smell. The olfactory bulb – the part of brain that is used to detect and interpret smells is enormous in the Tassie Devil's brain and gives a good indication of the importance of smell for survival. In the wild, these animals use their sense of smell to communicate, find food, find mates and establish territory. In fact, the Tassie Devil's nose is so sensitive they can detect scents up to 1km (0.6 mi) away!
When in captivity, an important part of Tasmanian Devil husbandry is providing these animals with good mental stimulation, enabling them to hone their keen sense of smell and prevent boredom. Thinking up novel ways of keeping Devils entertained keeps the wildlife keepers busy! To challenge and support their keen sense of smell, 'bloodcicles' are sometimes put in the enclosure (blocks of frozen blood), enabling this carnivorous marsupial keep busy by sniffing it out, similar to finding carrion in the wild – gory but great for Devils! Food and other native animal faeces are scattered through the enclosure to make the enclosure a dynamic enclosure full of scents that they would encounter in the wild.
Our new enclosures will have 'smelling platforms', where the Devils can climb up (another favourite activity) and sniff around. This is all just part of the important process of ensuring that Tasmanian Devils in captivity are mentally, emotionally and physically healthy!
With plans being finalised on creating these fantastic, dynamic enclosures, our attention now turns to procuring the building materials so that we can start the building process! We need to raise funds to buy these materials and hope that you can help us.
You can choose what you would like to support through set amounts for fencing materials, plants and tools – or pledge your own amount and know that you are contributing to the survival of this wonderful, iconic species.
A huge thank you to those that have supported our Tasmanian Devil project so far – your contribution will ensure that these important conservation efforts continue and that the Tasmanian Devil will have a Wild Future!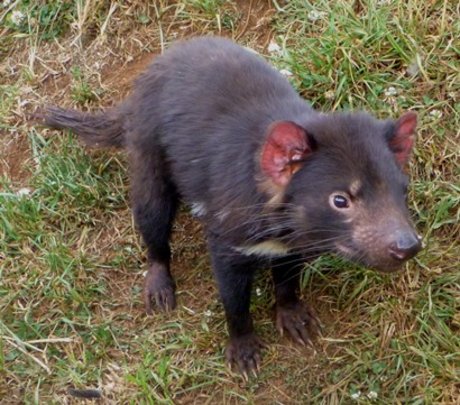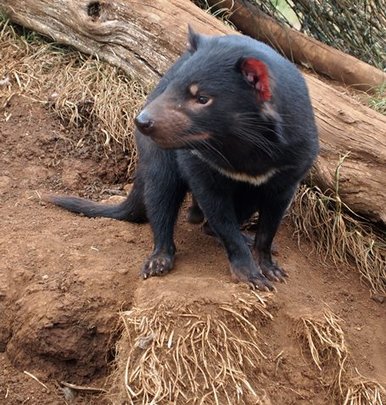 Links: