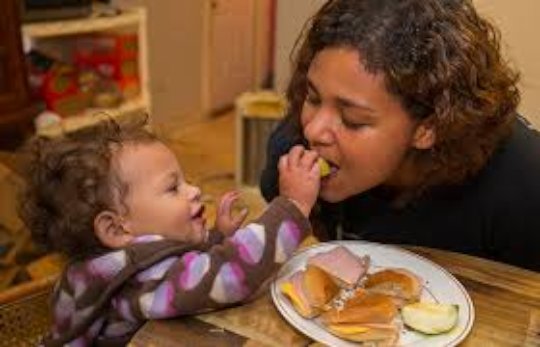 Fresh Alliance expansion brings more variety to pantries Produce helps meet needs of diverse population
Oregon Food Bank's Fresh Alliance program continues to grow, recently adding WinCo to the list of participating grocers. The program is designed to recover safe, edible grocery items (that might otherwise be composted or discarded) and offer them to people in need. Adding stores will mean changing driver routes and working with pantries to take over some of the responsibilities. The Salvation Army in Gresham is one of 35 pantries in the Portland metro area now picking up Fresh Alliance directly from stores.
"A few years ago we could not meet the dietary needs of some of our clients, and now they love the selection," said Maxine Lawrence, family services coordinator for Salvation Army in Gresham. "Some people can't do processed foods, especially diabetics or folks with heart issues. It's just been a godsend."
Your contribution to Oregon Food Bank makes the expansion of this program a reality and increases the amount of healthy food available to people struggling to make ends meet. More information about Fresh Alliance can be found by visiting oregonfoodbank.org/freshalliance.
Kathy's Story - A Single Mom's Struggle to Survive in Oregon
"My name is Kathy, I live with my ten year old son Jonny, I got him when he was three months. My husband left when Jonny was 5, so we ended up in a homeless shelter for a year and half. Then my husband came back and we got back together again but he passed away last year. The thing that changed is my income; I only have a third of the income we had when he was alive. We exist on $860 a month. I get less than $200 a month on SNAP. Having food stamps is very helpful - if it was cut, even in half, oh my gosh I'm not sure what I would do! I go to the food bank to supplement my food stamps. I volunteer at the Sherwood food bank, Willowbrook, where I pick up food and help distribute it to the families. I have been hearing that they want to cut the food stamps, and I think it would be disastrous not just for myself but for everyone involved. There are lot of people who have children. I have always worked all my life, but I've run into situations like with my health, and my husband dying, and I have to depend on things like food stamps and food bank. I don't like it, and I know that there's a lot of other people that were able bodied at one time and worked all their lives, and have gotten into situations where they now need help. Food is not a luxury, it should never be a luxury, that's why even though it comes out of my pocket to go spend a little extra gas to go volunteer, I just feel the need to help other people in my situation."
GlobalGiving Mother's Day Campaign
Did you know that 44% of Oregon Food Bank recipients are single mothers? This number is 10% higher than the national average. These courageous women struggle every day to feed their children before themselves and they need YOUR help.
This Mother's Day, will you make a donation in honor of Mothers in Oregon, and help us to provide them with ingredients for nutritious meals so they don't have to feed their children before themselves? By contributing now to the GlobalGiving Mother's Day Campaign, a $10 donation has an immediate and powerful impact that creates 30 meals!