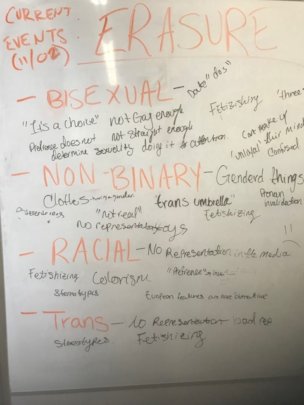 They held their own in a room full of judges and lawyers.
True Colors' youth development work is directly funded by people like you. Without you, none of this would happen. We wanted to share a couple of stories about the difference this work makes for our developing youth leaders. These young people are not the leaders of tomorrow – they are leading, educating and changing the world they live in right now – because of donors like you.
The Youth Leadership team starts in September. The curriculum is wide-ranging. It includes much self-exploration using an intersectional lens. What does it mean to be you? How is your experience the same and different than your LGBTQ+ peers? How does your culture, history and community inform your identity? What lens are you using to view the world? What lenses are you leaving out? As part of their growth and development, the team determines the content and then facilitates various Friday night community conversations. Our youth activities coordinator shared this story about a recent conversation.
"The October current Events discussion was about cultural appropriation, in part to connect to Halloween. The youth team came up with an opening activity that involved handing out post-its with scenarios written on them for people to place on either side of an appropriation vs. appreciation line. Many were placed differently than the team expected so there was plenty to talk about. Bren especially came through as a leader during this activity. One scenario that was argued to be 'appreciation' was white people wearing dreads, something Bren feels especially strong about. Bren was able to put their personal feelings aside to patiently and respectfully listen to the views of the young white person who placed it before gently explaining the reasons it was appropriative, pausing frequently to ask questions or otherwise connect so that it was never a lecture. The conversation was respectful and quiet; at one point Bren even sat on the floor to hear the person better and to establish themself as equals with the student. This was really great to see as of the three, Bren is the most hesitant to speak out, but they've been growing and pushing that limit so much!
The youth team also conducts trainings. In December, the youth team took on a project that felt really scary to them – sharing their stories and educating a room full of judges and lawyers, many of whom were considering gender diversity for the first time. During the two hour dinner session, the youth gently, clearly, and competently fielded questions, some of which were profound and others which were profoundly uniformed. The judges and lawyers came away feeling like they had learned a lot – and that what they learned would make a difference in their work. The youth came away flushed with the knowledge that not only could they hold their own in a room full of grown-ups, they could use their skills and their experience to make the world a better place for other LGBTQ+ youth.
Your dollars make a difference. The Youth Team's success is a great example of that. Thank you for making this work possible!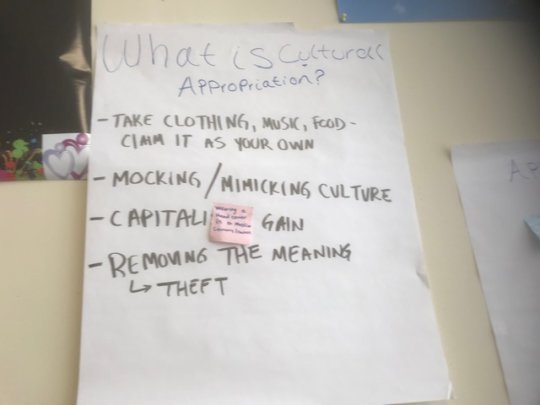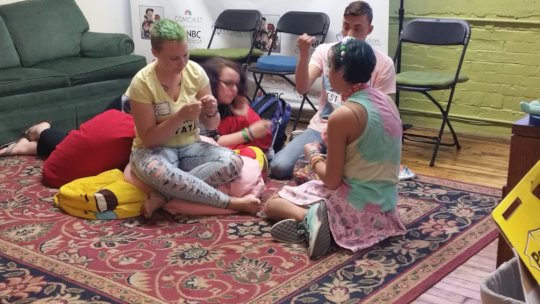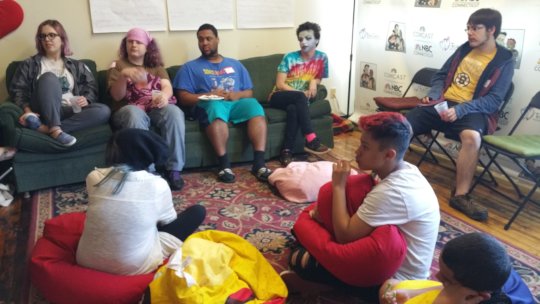 Links: