In some ways this has been a difficult quarter. Three Connecticut youth who identified on the LGBTQ spectrum died by suicide since our last update. That is unbelievably painful to their families and friends -- and to us who have made LGBTQ youth support our mission for the past 25 years.
I want to share with you my message (below) from the press conference we held along with Senator Richard Blumenthal, CT Child Advocate Sarah Eagan and Executive Director of the Commission on Children, Women and the Elderly on July 5th. I hope it leads you to take some action as an ally or LGBTQ adult to intervene when your hear mean; to volunteer in organizations that share your values, and to speak up and out. As LGBTQ/Ally adults we need to do more to make this world a safer place for our children.
At the same time, we are very grateful that your support allows us to do what we do. Here is some of what your donations helped make possible between last quarter:
We hosted an intergenerational gathering celebrating the end of the 2016/2017 youth programming year that attracted more than 150 people. These gatherings are fun and educational! They offer youth the chance to interact with a diverse group of LGBTQ adults. These informal role-modeling events give kids a chance to see all the roads that are possible for LGBTQ folks – not just the ones they see on TV or in the media.


The past quarter highlights the success of the Gay Spirit Radio Archive Project. Under the guidance of our digital expert, Ira Revels, our youth are creating lasting memories of more than 36 years' worth of Gay Spirit Radio programs, hosted by Keith Brown. Imagine the history that they are learning and that we are saving for future generations!


In addition to the intergenerational gathering above, True Colors provided social, recreational, and educational programming to 240 youth during the last quarter. Much of that work is funded directly through your donations!
I am also honored to note that I was chosen as Connecticut's representative for The Advocates 50 American Heroes and one of the 50 Stories about Pride in USA Today in June. Thank you for your support. We know we couldn't do what we do without YOU! And we are very grateful.
Warmly yours,
Robin McHaelen, Executive Director
July 5, 2017 Press Conference remarks: Robin McHaelen, Executive Director
Thank you all for coming. My name is Robin McHaelen. I am the Executive Director of True Colors, Inc. a Hartford-based, statewide agency dedicated to ensuring that youth of all orientations and genders are valued and affirmed, at home, at school, and in the community at large.
A reporter asked me if we were going to have youth here to tell their stories. I said no. Although youth are being dramatically impacted by what is going on, they are not responsible for it.
We are. This is a grown-ups problem. This is a problem where so-called adults spend much of their time, making so many people, "other". Refugees, undocumented immigrants, Muslims, people with disabilities, unarmed Black men and women, and people who are transgender.
Did you know that more than 10% of all the bullying complaints that the CSDE gets are not youth on youth, but adult on youth - grown-ups bullying kids.


Did you know that 15 Transgender women of Color have been murdered in the US since January?


Did you know that just last night, one of True Colors' staff members was jumped and assaulted in New Haven for having the audacity to walk while Black and Gay.


Did you know that two transgender and one gay kid have died by suicide right here in CT in the last few months?


Is it a coincidence, do you think, that among the many mean spirited and hostile acts from the current administration, many specifically target LGB and especially Transgender youth and adults?
Much of the rhetoric isn't new – but it has been generations since so many people felt so empowered to act on their biases publically.
Words fly, kids die and Trump tweets on.
It is time for actual grownups to say, enough is enough. Stop it. Just stop it. It is time for us to act like grown-ups. And it is past time for every grown person to speak up.
When you hear mean, intervene. No matter who says it. Biases are passed from generation to generation. Every time we hear something and we don't say something – we have said something. We have said what just happened is okay with us. It is not okay.
A lot of us grew up with the adage, "sticks and stones may break my bones but words will never hurt me…" it was wrong then and it is wrong now. Words do matter.
As adults, we have an obligation to model respect for differences (on both sides of the aisle). We have an obligation to model civil discourse. We have an obligation to interrupt intolerance every time it rears its ugly words and its even uglier actions.
It isn't that hard. Hear something? Say something. Say, ouch. Or I disagree, or I feel differently about that. Or please don't use that language around me or my children. Or stop it. Just stop it.
Words fly and kids die. It is long past time for every one of us to take responsibility for that.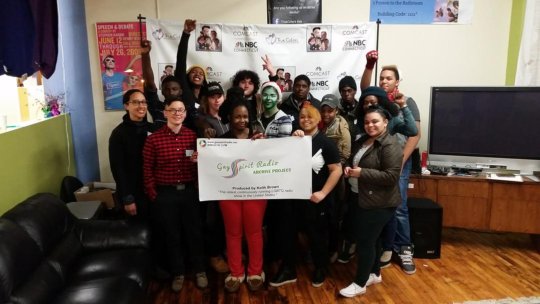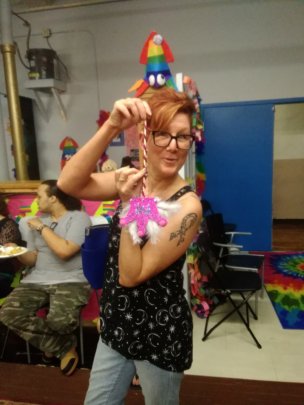 Links: