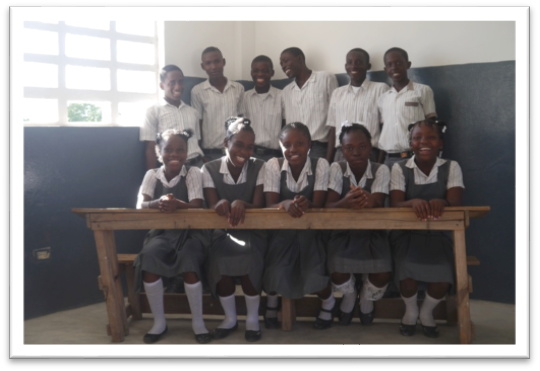 Girl Power!

The Colorado Haiti Project (CHP) and our partners at St. Paul's school understand that when a girl has the opportunity to go to school and finish her education that this access to knowledge and resources develops her mind, and empowers her to make her voice heard as a leader and active agent for change in her community. We understand that she is more likely to marry later if she has more years of schooling, and her children will be twice as likely to attend primary school than if she had not received an education herself.
We understand that if we are to achieve long-term and sustainable positive change and development in Petit Trou that we need to scale-up our support to girls at St. Paul's school and the surrounding community. In April of this year CHP launched a five-year initiative aimed at increasing the number of girls who complete grades 1-9 at St. Paul's school from 15% to 50%. We know that 50% is too low, but, we also understand that to meet this goal cultural norms and economic practices must shift; and community buy-in for long term uptake will take time.
Program Launched!
1) Girl's Support and Mentoring Program:
In late March the CHP launched our Girl's Empowerment (GEM) program at St. Paul's. Our first efforts focused on partnering with the Haitian Adolescent Girl's Network to implement a detailed resource survey at St. Paul's and the surrounding community. The information from this survey will help guide program activities that we will conduct with the girls at school, and with their families and other community members. It will give us a good picture of resources that are available to girls at the school and in the surrounding community, and highlight where there are gaps.
Our next step will focus on training teachers and local female leaders at St. Paul's, as well as at the high school in Petit Trou, to develop a program for girls ages 8-18 that will provide education and mentoring opportunities aimed at keeping girls engaged with school and their education. Teachers will receive training and educational materials from Haitian instructors on how to better support girls at school, and more appropriately address the unique difficulties often faced by girls. CHP will also pilot a peer education program using materials tested and proven elsewhere in Haiti that focus on healthy lifestyles and peer- to- peer support to resolve common problems.
2) Education and Outreach to Girl's Families and the Broader Community:
CHP knows that many times even if a girl is doing well in school and wants to continue her education, that she is often compelled to leave school by her family to help at home. CHP is using our access to community leaders to disseminate key messages and information to the broader community around the importance and benefits of letting girls complete their education. Community leaders receive materials and training to empower them to deliver messages during community events such as town councils, growth monitoring, markets, and home visits.
Bringing in the support of community leaders, and coupling that with our girl's empowerment activities at St. Paul's, we hope to fundamentally shift the participation of girls in continuing education both at, and beyond St. Paul's.

The GEM Initiative is just one of several new educational and empowerment opportunities that CHP is supporting through our partners at St. Paul's. Only through your support have we been able to arrive at this position, and it will be only through your support that we will be able to continue to ensure that kids have all the opportunities they can to succeed and create a stronger Petit Trou de Nippes, and a better Haiti.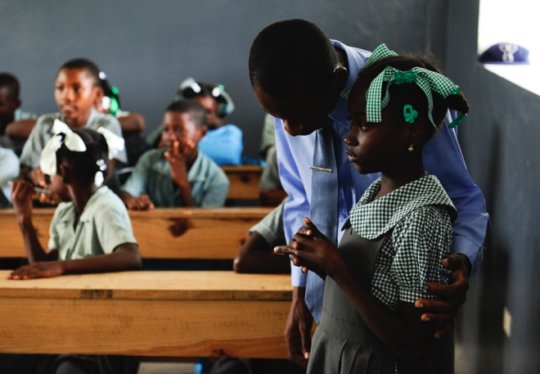 Links: