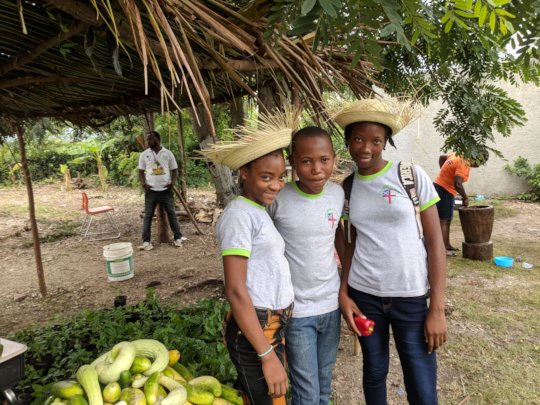 Petit Trou de Nippes is on the southern peninsula of Haiti and agriculture is the main income driver for the region. Most families have at least a small family garden and many make their livilihood from the gardens and animals.
After Hurricane Matthew, farms and gardens in the region were devastated and much rebuilding and deliberation occurred with thoughts and actions towards stable and sustainable family farms. St. Paul's School had already begun an agriculture program for middle school students. Since the hurricane, an even more concerted effort has been made to engage students.
Growth and new ideas often come through students and young adults. Exciting students about this essential industry can be key in updating the community on agricultural opportunities for their country and climate.
An agriculture festival has become the culmination for the St. Paul's agriculture curriculum each year. The festival started last year and was instantly a success. Immediately following the day, it was called the First Annual Agriculture Fair and planning for the second began.
In June, the second annual fair took place. Since this was year two, there was a greater level of excitement and participation from the students. From last year to this, the students understood the fair better and were actively participating in the sales. The fair itself was an exciting, chaotic blend of county fair and 4H exhibition. The students had booths by class where they sold produce; onions, okra, tomatoes, peppers, maniyok root which is the source of a yummy Haitian dish called Akra and cracker-like product called Cassava. They also sold chickens and goats. A new feature of the fair was a booth where students could sell their own produce they had grown at home.
One young student, 13 year old Clydens, dove in to the festival activities with all his classmates. Clydens, the oldest of three, is an indispensable help to his mother because his father is a truck driver and often away working. Clydens has started a family garden and this year grew tomatoes, a variety of peppers and eggplants. His attitude towards growing family food and perhaps even a little to sell has gone from unfamiliarity with agriculture to a desire to become a farmer or even an agronomist. It has become a cool and rewarding activity!
Agronomist Raphael has just finished his first year at St. Paul's as the agriculture educator. He is a big reason the students are so enthralled with growing vegetables. Along with Agronom Kenel, the first ag educator at the school, they have pulled the students out into the gardens and helped them learn the basics. Saturday Garden Club has become a social activity for the middle schoolers. Getting together to plant and weed with friends is a great introduction to this fundamental life skill. For a teacher, there is no bigger compliment than having younger students beg for your class. And that is exactly what has happened with the 4th and 5th graders. So next fall, there will be an introductory class for them, with a bit of classwork and lots of time getting their hands dirty in the garden.
Help the Colorado Haiti Project continue engaging the youth of rural Haiti with support of the agriculture programs at St. Paul's School. As we prepare for the new school year, we are looking for funding for salaries for the agriculture staff, tools and snacks for the garden club and workshops for local farmers that will keep them abreast with what the students are learning in school And an important component for the future of the program is the training of two agriculture technicians, Schneider and Jameson, local young men who are in a three year post-secondary agriculture program. They have finished year one and we pursuing support for year two! This summer, they are home and will lead a summer camp program on sustainable agriculture for the students.
Nourishing whole family involvement including students in the daily life of an agrarian community is essential towards stable food supplies. Please assist us in nurturing this critical life skill.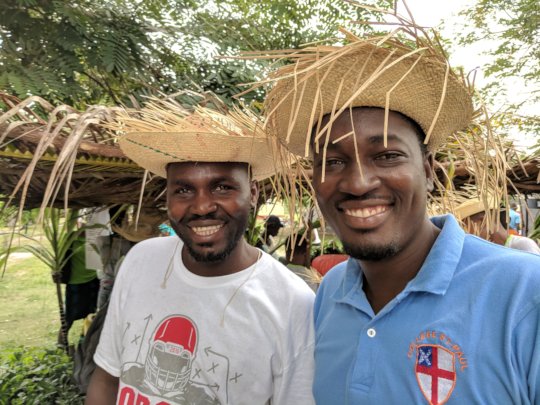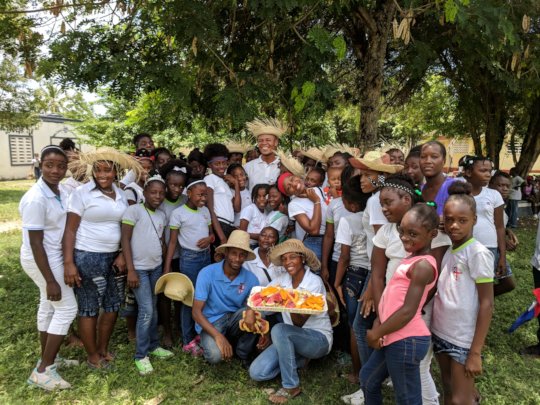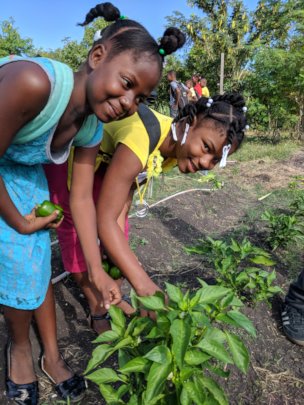 Links: