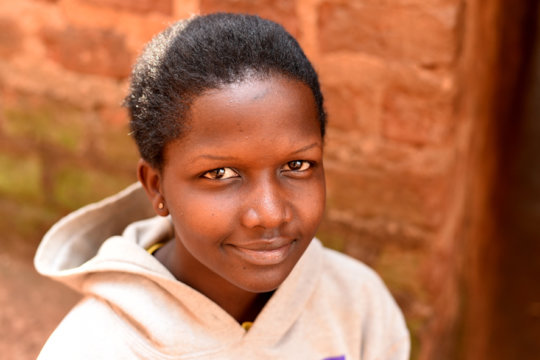 Meet Ayesigu.
My name, Ayesigu, means trust in God. I live with my mom and dad and have seven siblings. Life at home is difficult. Because we lack money, we have only one meal a day and if one of us becomes sick, it's a challenge to have enough money to seek treatment. But, like my name means, I trust in God, and hope that with an education, my life will become better. I am entering senior 3. I love my school because the teachers care about us and teach very well. And most of my friends go there. I have always dreamed of becoming an engineer.
Help Ayesigu reach her full potential by sponsoring her schooling for just $25 a month.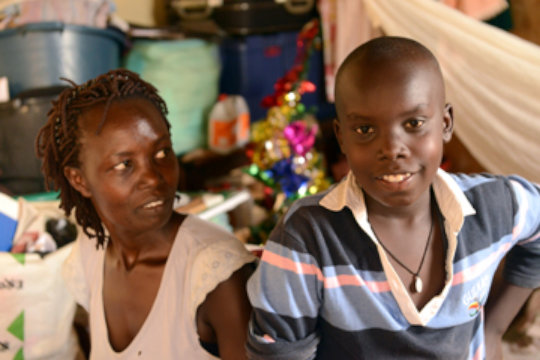 Meet Solomon.
I am 16 years old and attend boarding school at Bishop Cypriano. I'm happy to be in boarding school because I am encouraged to study. During my breaks, I join in discussions with other students. My toughest challenge has been understanding everything and maintaining my grades. I overcome these challenges by consulting teachers for help and by developing a spirit of competition. This helps me pull up and improves my grades.
If I wasn't at school, I would be a miserable child who doesn't know how to write or speak English. I would end up being a street child. Someone might be surprised to know that I have hope of becoming an engineer. I want to accomplish my studies and help my parents the way they help me and other people.
Co-sponsor Solomon's tuition for just $20 per month.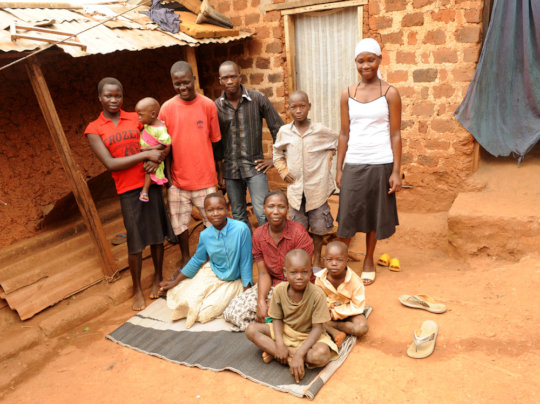 Betty never had the opportunity to attend school. Her brothers did, but she didn't. She is adamant that all of her children, including her daughters, gain a full education. To ensure this is possible, Betty has become quite the entrepreneur.
Betty is the youngest of eight. Her father died when she was an infant, so receiving an education was out of the question. Originally from Gulu, she met her husband in 1983 and "chose" him because "he's one in a million." During the height of the war, they relocated to the Acholi Quarter to raise their family of seven children. As the children have grown, her husband returned to Gulu to work as a farmer, while Betty has stayed in the Acholi Quarter rolling paper beads into beautiful jewelry as an additional income source for the family.
Her first business foray began when her husband would send her produce he grows in the North for her to resell in Kampala. With her modest profits, she invested in a business selling second hand clothes. Between her industriousness and her husband's hard work, they now own a small commercial property in Gulu which they rent to someone to manage as a bar and restaurant.
Betty applied to Project Have Hope for a loan to buy a pool table, which she placed in the bar that they rent out in Gulu, where customers have to pay to play.
Betty's industriousness and determined spirit makes it possible for her to secure a better future for her daughters.
WARNING: Javascript is currently disabled or is not available in your browser. GlobalGiving makes extensive use of Javascript and will not function properly with Javascript disabled.
Please enable Javascript
and refresh this page.