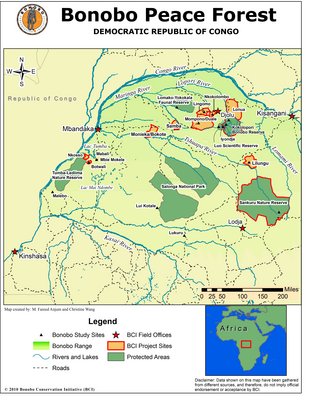 ABC News Reporter Eric Campbell ventures to the Kokolopori Bonobo Reserve to visit the bonobos and local community. Campbell conducts exclusive interviews with Sally Coxe, BCI President, and Albert Lokasola, President of BCI's local partner NGO Vie Sauvage, at the field site.
Kokolopori is one of the few sites where wild bonobos are habituated to human presence and can be viewed on a daily basis. Home to more than 1,000 bonobos, it is the anchor site for BCI's Bonobo Peace Forest, a proposed constellation of locally managed nature reserves supported by sustainable community development.
Watch "The Swingers" now at http://www.abc.net.au/foreign/content/2010/s3011728.htm.
Links: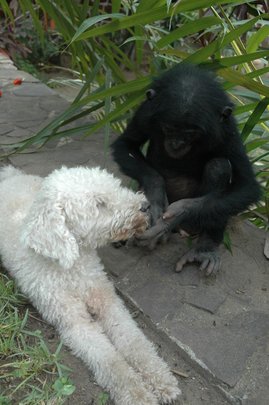 BCI and local partners have been the only or the most visible bonobo conservation entities in-situ across a large section of the bonobo habitat. We have therefore been on the front lines of the bushmeat trade, which has led to saving more than a dozen orphaned bonobos—and in the process, educating and forging partnerships with local and regional authorities, who were previously unaware of national and international laws against hunting bonobos.
Our most recent rescue was a bonobo from Monieka. A poacher caught her and wanted to sell her as a pet. Luckily, our staff on the ground brought her to safety and we sent her to a sanctuary in Kinshasa.
Links: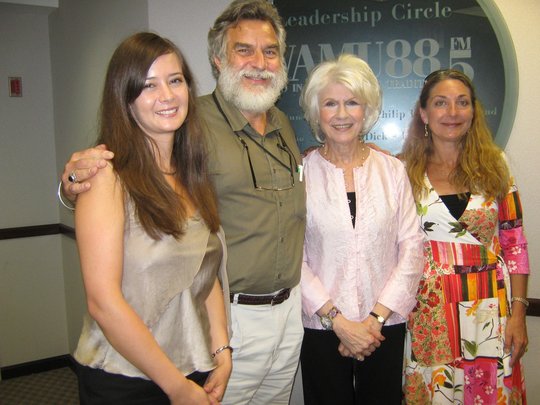 Tune into the Diane Rehm Show: "Bonobos on the Brink of Extinction"
Bonobo Conservation Initiative president Sally Jewell Coxe joins Vanessa Woods, author of the new book Bonobo Handshake, and Richard Carroll of the World Wildlife Fund for an enlightening discussion about bonobos. The show examines lessons about bonobos and efforts to save them, revealing little known facts and the urgency of protecting these endangered great apes and their habitat in the Congo rainforest.
Links:
WARNING: Javascript is currently disabled or is not available in your browser. GlobalGiving makes extensive use of Javascript and will not function properly with Javascript disabled.
Please enable Javascript
and refresh this page.