Step 6: Email like a Pro
In our opinion, email is the most powerful tool in your crowdfunding toolbox. In 2013, GlobalGiving emails generated seven times more donations than our posts on social media. Here are some tips to upgrade your emailing:
Be personal. Address your emails to each individual donor. Mailing tools exist to personalize your greeting for each recipient (at GlobalGiving, we like MailChimp!).
Segment. Consider creating different donor segments or groups categorized by common features, such as demographic or location, which allows you to send semi-customized emails that speak to each contact on a more personal level. Emails of this type are likely to get a better response than generic content that you may send to your entire contact list.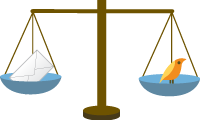 Conduct individual outreach. For high-potential donors who you want to solicit for larger donations amounts, send highly-personalized emails to each person. Trust us: it's worth your time! This can be especially effective during campaigns, when added incentives and an impending deadline create additional urgency to give. Too many high potential donors? Identify donor captains—volunteers, interns, staff and board members—to reach out to specific individuals on behalf of your organization.
Keep it simple
. Powerful fundraising emails generally have just four simple components:
a high-quality photo
a short story about your project or a beneficiary
a link or button to make a donation
a clear call-to-action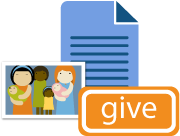 We found that clear, humorous, and large call-to-action buttons perform best. For the step-by-step process, check out our formula for writing earth-changing emails.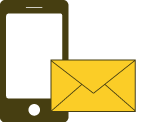 Our research shows that
50%
of all emails are read on a mobile device. Clear and simple emails with photos translate best to tiny screens.
Catch their attention. The subject line of an email is the only thing standing between you and the attention of your contacts. Make sure it's interesting and timely. Can you keep it to five words or less? To see what works (and what doesn't), the most important thing you can do is...Test, test, test! Most tools allow you to track your results and test new ideas! Try different subject line techniques (funny, urgent, descriptive) in your first few emails, find out which one that had the highest open rate, identify what made it work, and implement that learning in your following emails. Never settle and try ways to improve your past results!
Grow your list of contacts...and never stop! The more people you can contact, the better the exposure for your project and organization. Here are a few tips to get more subscribers:
Visibility

Put the email sign-up form in a prime location on your website, such as at the top of your homepage to catch skimming eyes! If you are having an in-person event, capture emails of attendees with this amazing app.

Social media

Regularly promote your sign-up form. Tweet and post about it: if people follow you on social media, chances are they are interested in the content of your emails and will sign up! And for the skeptics: write social media posts that tease the content of an upcoming email and include the link to your signup form.

Volunteers

Ask every volunteer to join your mailing list when they sign up or sign in with you. Then send them a 'welcome' email and ask them to invite their friends to sign up as well!