Step 10: Analyze Your Results
Whether you succeeded and raised the money your organization needed, or you fell short of your goals, there is a lot to learn in the days after a crowdfunding campaign.
Check in with the team. Was the campaign a positive experience for your team and your organization as a whole? What were the main challenges? Meet with your team to debrief after the campaign and celebrate whatever successes you had together. Surely you learned a lot during the process, and it's important to acknowledge one another as well as document your learning.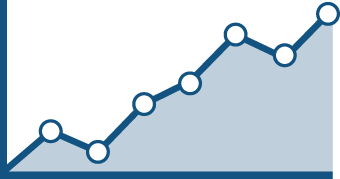 Track your data. You can use tools like Google Analytics to track your web traffic donors to your project page. Use Facebook Insights to see which Facebook posts were most engaging. Look at your email open and click-through rates (if you used a third party email provider) to see what worked for your audiences.
Wrap it up. Once you have completed your campaign, it is important to share your results and thank your donors once again. Your supporters gave money, they clearly wanted you to succeed! Whether or not you met your goal, let them know how it ended up, and most importantly, start to share what you learned!
Ask for feedback. What will you do differently next time? Ask your supporters (and even those on your lists who didn't give) to give their feedback. Send a survey to your email list, invite your social media followers to participate, or even follow up with one-on-one conversations. Collect the results and brainstorm ways to improve and grow for your next campaign. We know you're tired! But don't miss this, it's an extremely valuable part of the process that most people forget. The work you do after one campaign is the best preparation for the next campaign.