Community Forward:
GlobalGiving's Year In Review
2021
2021 was a year of highs and
lows
It was a year that required collective action—and reflection. With broken social systems exposed in stark ways, you helped GlobalGiving raise $95 million for the most impacted communities around the world. Thank you!
Mission
transform aid and philanthropy to accelerate community-led
change
Here is a look at how you came closer to this vision in 2021.
Together, we raised more than

$95M
from

242,979


people like you who supported
8,912


projects in
168


countries.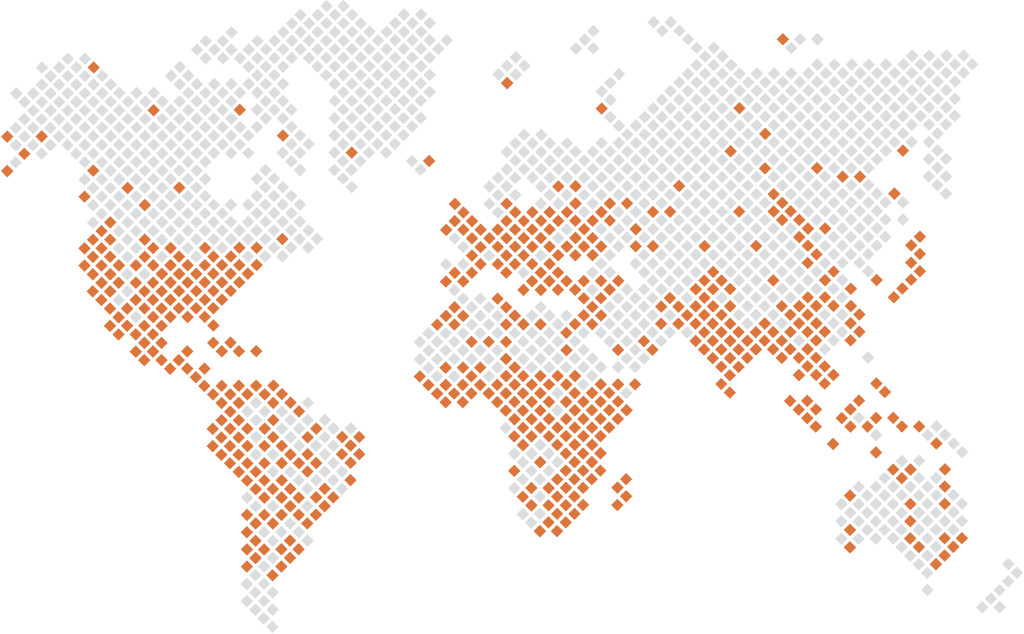 Top Causes of 2021
These cause areas received the most donations on GlobalGiving in 2021.

"People need to understand that there is a big need out there, and it doesn't take much to make a difference."
— Jacqueline, GlobalGiving Project Leader, AUMAZO, INC.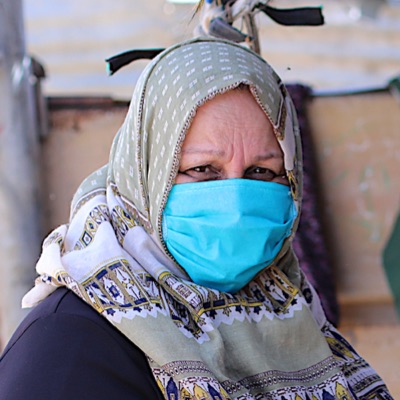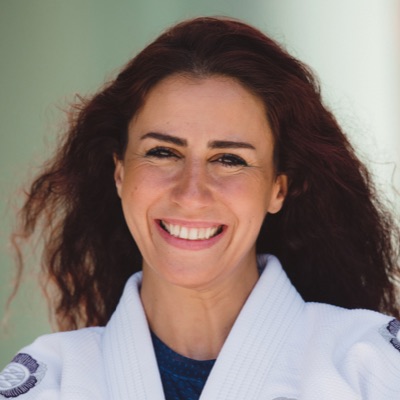 With your help, GlobalGiving:
Conducted an internal audit with help from Race, Equity, Diversity, and Inclusion experts. We recognized that our Accelerator, a virtual training program and crowdfunding campaign, made it difficult for under-resourced and non-English speaking nonprofit leaders to successfully join the GlobalGiving community. That had to change.
"We hope to address the needs of community-led organizations and prioritize the inclusion of organizations often blocked from traditional funding sources."
— Megan DeSisti
,
Senior Program Associate
---
Brought 2,000+ nonprofit leaders representing 112 countries together for peer learning and free training opportunities. Advancements in training, including DIY tools designed for leaders across many time zones, helped more partners access the tools needed to keep working toward their mission.
---
Launched Ethos, a free suite of tools to help decision-makers reach more empathetic and creative resolutions to ethical dilemmas. GlobalGiving and more than 100 other collaborators co-created Ethos over the past two years.
"Our decisions are much better because we've found a way to bring people who disagree together in a safe, creative, and respectful way."
— Alison Carlman
,
Director of Evidence + Learning and Interim Director of Programs
---
---
Helped communities recover from crises and disasters. Local leaders spent the past year navigating steep obstacles: deepening poverty, political instability, and extreme weather conditions. Thousands of people like you directly supported community-led recovery through GlobalGiving by raising $17.4 million in the aftermath of disasters and supporting relief and recovery efforts for 230 disasters in 117 countries.
Companies fueled community-led change:
We partnered with
Airbnb and its Hosts
to launch the Airbnb Community Fund. GlobalGiving's Airbnb partnership is one of 101 corporate partnerships that helped bring $56 million in funding to 3,600+ nonprofit partners in 2021.
"The Airbnb grant is coming at the right moment to reboot our educational and international activities. We are incredibly honored and grateful for this!"
— Catharina Kahane
,
co-founder of Echo100plus
---
We expanded opportunities for
giving globally
through one of our newest products, GlobalGiving Atlas. This product is forming a new foundation for community-led, worldwide giving to local nonprofits in 80+ countries.
Last Week Tonight with
John Oliver
went beyond raising awareness about the human rights issues in Belarus. Partnering with GlobalGiving, Last Week Tonight rallied 7,500+ donors and sold 10,000 teddy bears. This Belarus Bear Force effort raised more than $475,000 to support brave advocates working toward change.
The reach of GlobalGiving's corporate funds in
2021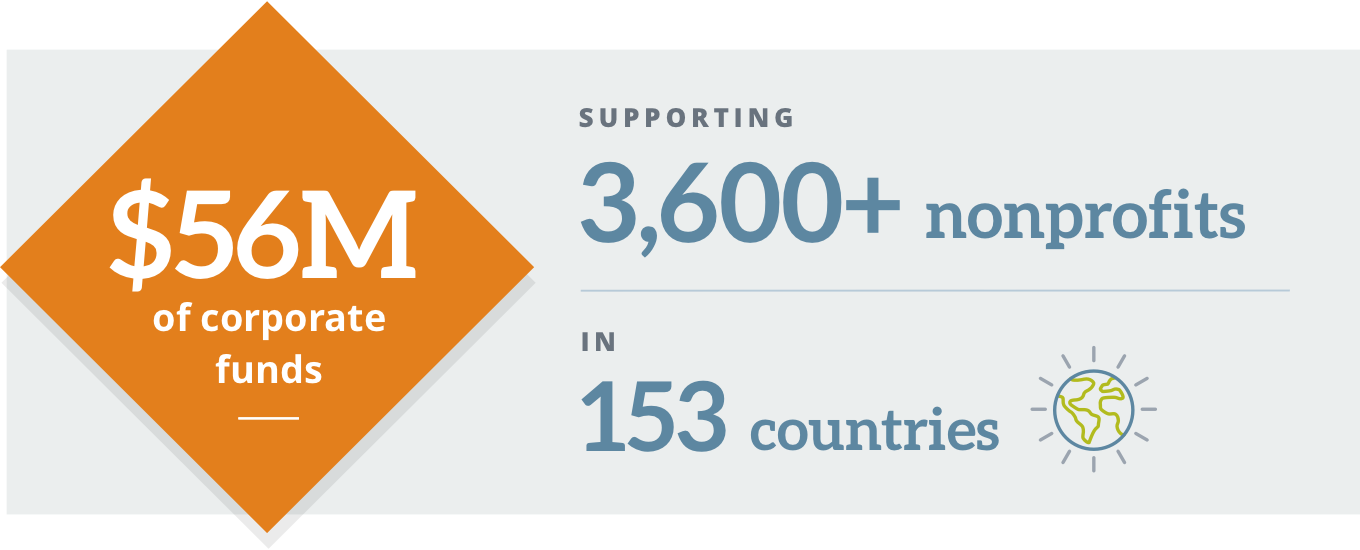 Thanks to our biggest corporate contributors of 2021:
3M, Airbnb, Benevity, Bright Funds, Christian Louboutin, Corteva, Cummins, Fidelity Charitable, Ford Motor Company Fund, ImpactAssets, Meta, Riot Games
Thanks also to new partners including:
Airbnb, Avery Dennison, Twitch, Workhuman, Christian Louboutin, Zendesk, Zoom, Last Week Tonight, Fortive Foundation, Johnson & Johnson
And new partners using GlobalGiving Atlas to overcome red tape and give to nonprofit organizations more easily than ever before:
Percent, Salesforce.org
Looking forward to 20 years of change
A note from GlobalGiving's Interim CEO, Donna Callejon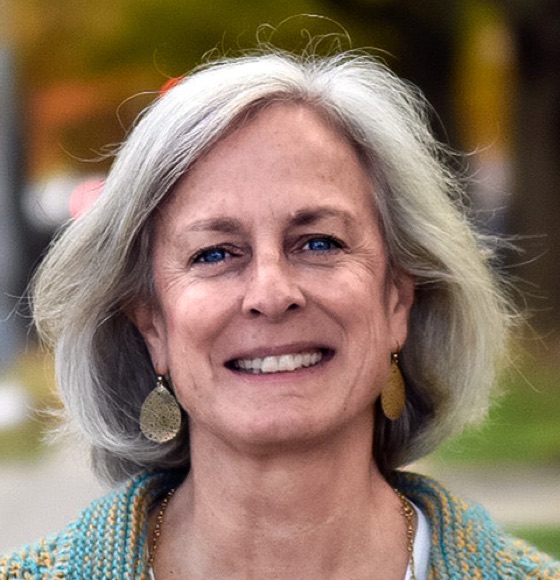 Reflection is never easy, but it is always necessary. And as we approach our 20th anniversary in 2022, we have the perfect opportunity to look back at what the past two decades have meant for us.
Rigorous introspection has strengthened, not wavered, our founding purpose. To transform the world, we must become ever more community led—beginning with ourselves. Read more about our journey and join us as we celebrate 20 years of change.
— Donna Callejon, Interim CEO
Thank You
For powering two decades of giving and world-changing around the globe. Be a part of the change you want to see in 2022.
WARNING: Javascript is currently disabled or is not available in your browser. GlobalGiving makes extensive use of Javascript and will not function properly with Javascript disabled.
Please enable Javascript
and refresh this page.