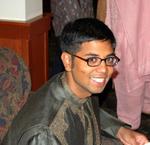 Sombit
Location: Washington, DC
Occupation: GlobalGiver
My Passions: Supporting health and education projects; advancing social change through collaborative tools; anything to do with the outdoors; building/designing anything that makes someone else's life a bit better.
About My Inner Philanthropist (why I give): My parents grew up poor--and when I say "poor," I mean very poor. What inspires me to give is the hope that children will not have to struggle the way my parents did. I believe in better opportunities, design, and services for the other 90% of the population--children in need of basic health coverage, farmers in need of land entitlements, and communities in need of functioning markets.
Sombit's Giving Stats: