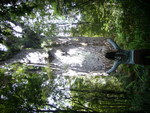 Marisa
Location: Santa Monica, CA
My Passions: Contributing towards making this world a better place.
About My Inner Philanthropist (why I give): There are so many ways to give, whether that be helping to finance a small farm, bringing your own bag to the grocery store, or letting someone go in front of you in line. There are tons of ways to touch the world in a positive way.
Marisa's Giving Stats: