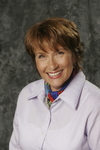 Bobbie
Location: Omaha
Occupation: Healer and hypnotherapist
My Passions: Working with Angels, spending time with my family, playing with my dogs, having fun with my friends. I would like to spread a little light around while I am here.
About My Inner Philanthropist (why I give): Why not. So many have given to me.
Bobbie 's Giving Stats: