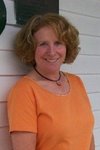 Dealra
Location: West Dover
Occupation: Real Estate Broker
My Passions: Helping the children in China. Participating in non-profit organizations. Rotary International.
About My Inner Philanthropist (why I give): I have just learned recently what a great inner warmth to be able to contribute to worthwhile organizations. I used to be too much into myself and wanting things for myself, now I feel much better helping others. Thank you!
Dealra's Giving Stats: