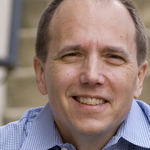 Dennis
Location: Washington, DC and twitter.com/denniswhittle
Occupation: Co-Founder of GlobalGiving
My Passions: Pulling for the Underdog: www.denniswhittle.blogspot.com
About My Inner Philanthropist (why I give): I am the co-founder of GlobalGiving and also an avid supporter of specific projects. I give because I get great satisfaction out of helping people achieve their potential. Their are many inspiring and motivated people out there who, with a little support, can achieve amazing things.