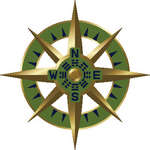 FlagAndMap
Location: Atlantic Rim
Occupation: Global Gifts & Souvenirs
My Passions: FlagAndMap is a creative enterprise celebrating global diversity. See thousands of products at flagandmap.com, from t-shirts to ornaments, decorated with world flags and maps - ideal for supporting a home nation or recalling a favorite destination.
About My Inner Philanthropist (why I give): FlagAndMap is pleased to support projects that help people throughout the world by sharing the good fortune enjoyed by our business at flagandmap.com.
FlagAndMap's Giving Stats: