On March 11, 2011, a magnitude 9.0 earthquake struck northeastern Japan and triggered a devastating tsunami. It was the strongest tremor to have hit Japan, and its effects are still felt in communities on the island today.
Starting
March 11, 2016 at 00:00 JST
, donations to high-impact, vetted organizations committed to long-term recovery in Japan will be matched 50%, while funds remain. View the progress of the campaign and the current availability of matching funds on
our live leaderboard
.
After disasters, GlobalGiving connects individual and corporate donors to locally driven responders leading relief and recovery efforts who remain on the job long after the news coverage ends. Support these high-impact, locally-driven projects.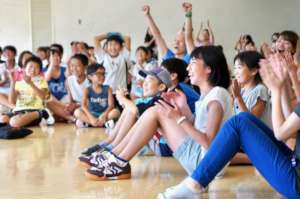 Many children in Fukushima, Japan, are affected by the fear of health risks from radioactivity having been released in the air by the nuclear disaster since March 2011. We conduct a series of outdoor/indoor camps to give such children what they miss and more: playing and learning opportunities in an extreme fashion, with university professors, corporate researchers, artists, athletes and other professionals, assisted by university students as elder friends of the children.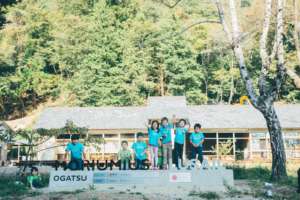 Rebuilding community of Ogatsu, northern Japan, lost 80% of town from the tsunami of March 11, 2011. In a still damaged town, creating a sustainable learning center for children in Japan and all over the world. Providing Fishery, Agriculture, Forestry, Cooking, and Arts/Crafts experiences with locals in rich natural environment, to become active for the our planet's future. Restoring old wooden school into accommodation, restaurant, and classrooms to receive children and a place for community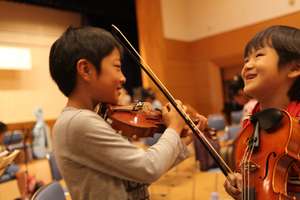 This project, the first El Sistema-inspired program in Japan takes place in Soma, Fukushima, one of the disaster areas of the East Japan Great Earthquake and Tsunami in March 2011, and serves the area's children who have been affected by that great tragedy by instructing and engaging children in a classical orchestral and chorus music education programs inspired by Venezuelan El Sistema's core values, such as teamwork, peer learning and joy.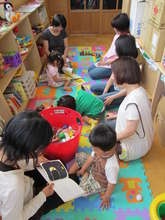 In tsunami-stricken Rikuzen Takada City, many children lost family members, and exhibit psychological problems and very rough behavior. Especially pronouced is a case of lost mother with unemployed father inexperienced in child rearing. A childcare-support NPO, Kirarin (Shining) Kids needs professional training and skill-level improvement to cope with this unusually difficult situation. DSIA is trying to help financing the training of Kirarin Kids, so that it can serve a wider disaster area.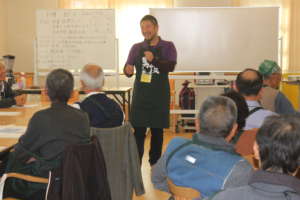 There are various restoration endeavours that are clear recognition, particularly JEN supporting in three regions of Tohoku (Iwate, Miyagi and Fukushima). JEN has been putting its efforts into the recovery by providing a wide range of assistance to seven local partner organisations. The targets of the organisations have highlighted on "care for single-parents", "nursing care", and "vulnerable populate". Those of the unique activities address that no-one left behind by the recovery.