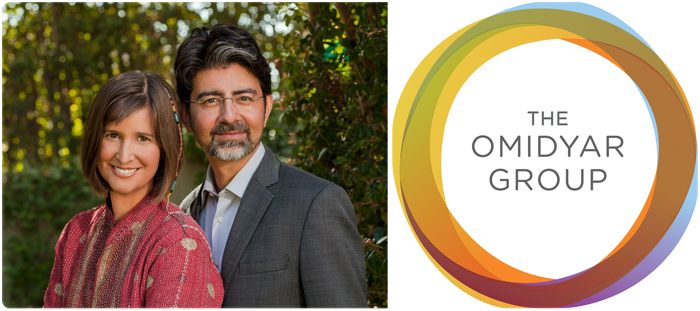 Welcome to The Omidyar Group giving page. Over the years we've witnessed an incredible outpouring of concern from our teams following horrific events like the famine in Somalia, hurricane Katrina, the earthquake in Haiti, and flooding in Pakistan, Mexico and other places around the world. Your reaction to those in need motivated us to create this page – a place where you can find and contribute to organizations that support those affected by tragedies.
Below you will find a list of organizations (vetted by GlobalGiving) that donate funds to on the ground non-profits. In honor of your generosity, we will match each contribution made to one of the organizations below, by an employee of any one of the organizations affiliated with The Omidyar Group up to $5,000 per year. This program is a supplement to any other existing programs within your organization.
We're continuously inspired by your compassion for others. Thank you for this opportunity that allows us to be in service to our most valued asset - the passionate and talented people who are part of The Omidyar Group.
Sincerely,
Pierre & Pam
If there is a disaster-related program you would like to support that you don't see reflected on the GlobalGiving website, please click here to recommend it.
NOTE: The match only applies to organizations listed on this page below.