The following is a legacy page. Current information about the storytelling project's tools and methods are at www.globalgiving.org/storytelling
The following are examples illustrate how all the data points from stories map for each question. At this level, the patterns are not very useful - but can be parsed, filtered, and grouped to reveal interesting differences.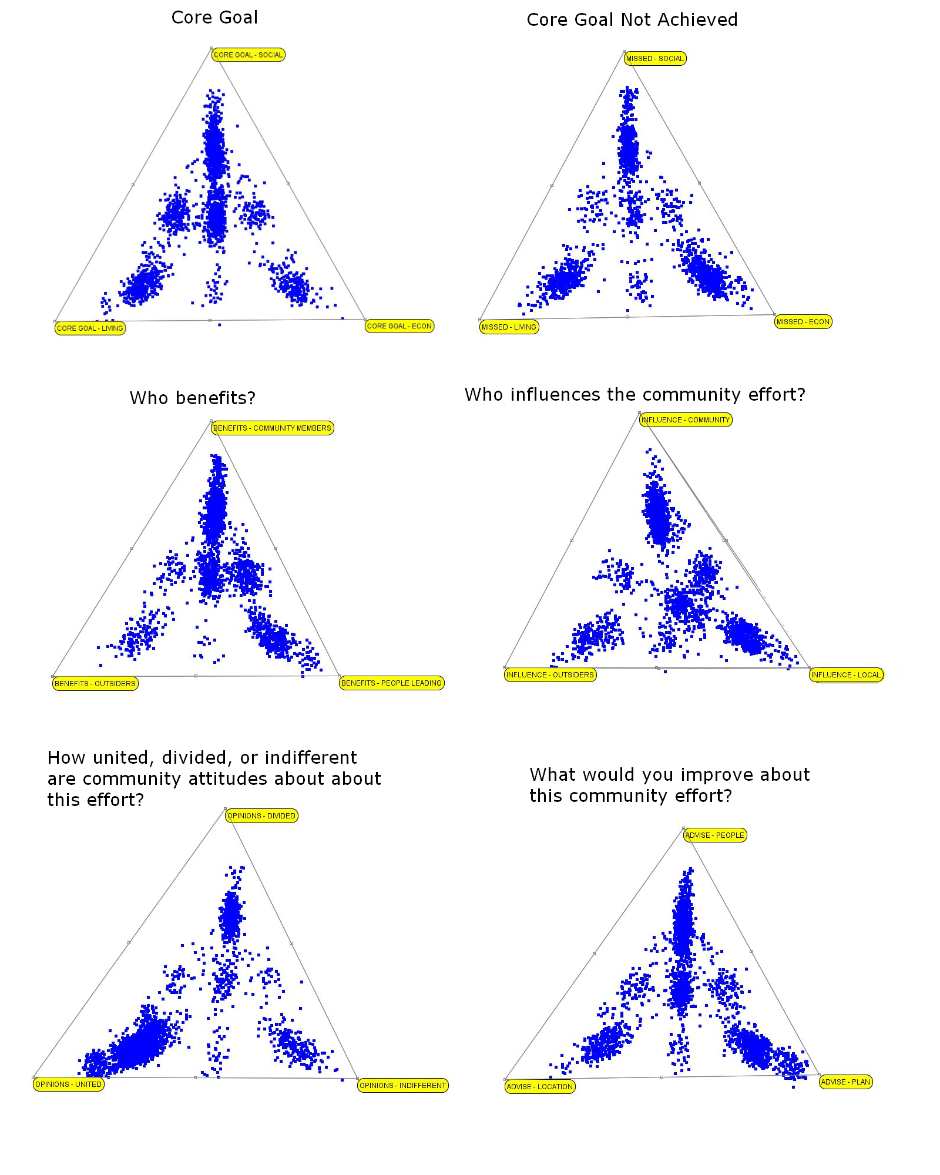 The SenseMaker(R) software is designed to explore the data.Here are examples where answers from different questions are combined to study questions not originally posed in the questionnaire. For example, storytellers often talk share success stories where the community members benniftted the most, local leaders had the most influence over the project, and community opinions were united. Which among these "success factors" dominates?
The colors relate to each storyteller's point of view, and the combination of answers from the opinions, influence, and 'who benefits' questions provide much more chaotic views: