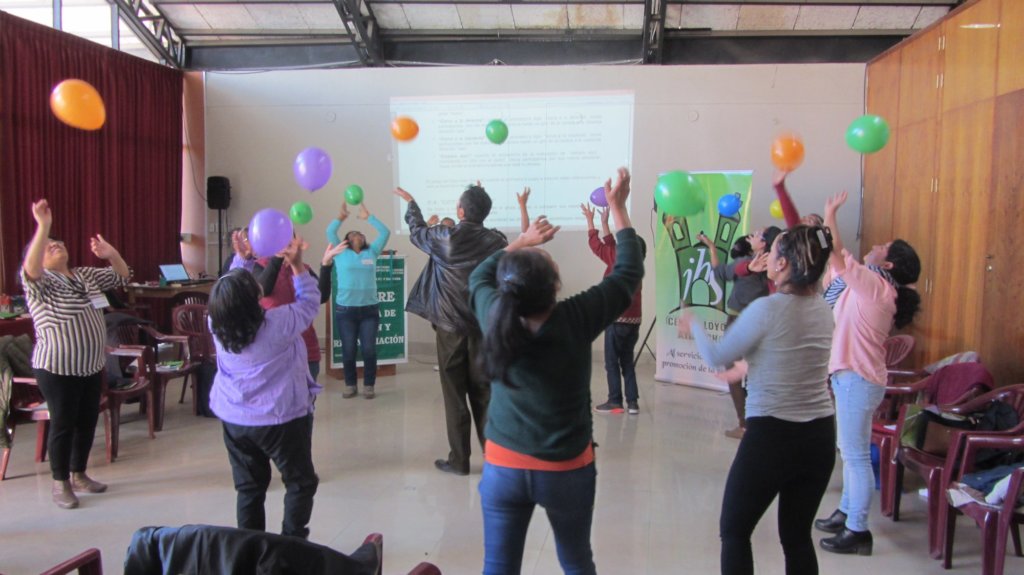 Project activities report
Prevention of Youth Violence in Ayacucho - Peru
READING MEDIATION FOR ADOLESCENTS
During the months of January and February the adolescents of the Alternative Youth Space of Carmen Alto la Paz were offered the activity of Reading Mediation whose objective is to Expand the literacy skills as a vehicle for the appropriation of the written culture and the strengthening of its potentialities. as readers and writers.
Timely Enrollment Campaign on the Good Start of the School Year
Information Fairs: On February 17 and 22, the "Early Registration Campaign, the Good Start of the School Year" was held at the IE Carlos Montes de Oca and Javier Heraud, with the aim of informing about the necessary registration requirements school to parents, in addition to communicating and informing about the Right to Education of Women, promoting awareness so that more women do not lose this right by engaging in housework, child labor, early pregnancy among other aspects that interfere in their access to education or that influences school dropout, the resources used for these activities were: flyers, banners and spot.
Delivery of educational materials: On March 14 and 28, 2019, in the Alternative Youth Space Peace and Quinuapata, parents and teenagers were cited in the framework of the Good start of the school year, for the delivery of a backpack school with some school supplies, in this way they can make a good start to the school year.
International Day for the Rights of Women
On the 8th of March, the adolescents of the Alternative Youth Space of Peace and the Alternative Youth Space of Covadonga participated in the International Mobilization and Unemployment "If Our Lives Are Not Worth Producing Without Us", in order to commemorate International Women's Day and to raise awareness among the population of Huamanga about the violence against women, where they left from the Plaza
Simón Bolívar to Plaza de Armas, with the participation of state institutions as well as civil and non-governmental entities.
Workshop Training WAIT with Adolescents in Situation of Risk
On March 29,30 and March 31, 2019, the coordinator Jane Garcia and the promoters Zorelys Aranguren and Katherin Meléndez attended the training for cheerleaders Wait for adolescents at risk, given by Vanessa Custodio of the Institute of Faith and Culture of the Universidad Antonio Ruiz de Montoya, who offered 10 modules such as: Identity and Social Networks, Managing Conflicts, Knowing My Personal History, How We Care, Caring for Me, I Care for My Emotions, I Care for Empathy, I Care for My Communication, I Care for the Exercise Forgiveness and Life Project, This training will allow replicating each of these modules to the adolescents with whom they work in alternative youth spaces and also to other adolescents.
Thank you!!!