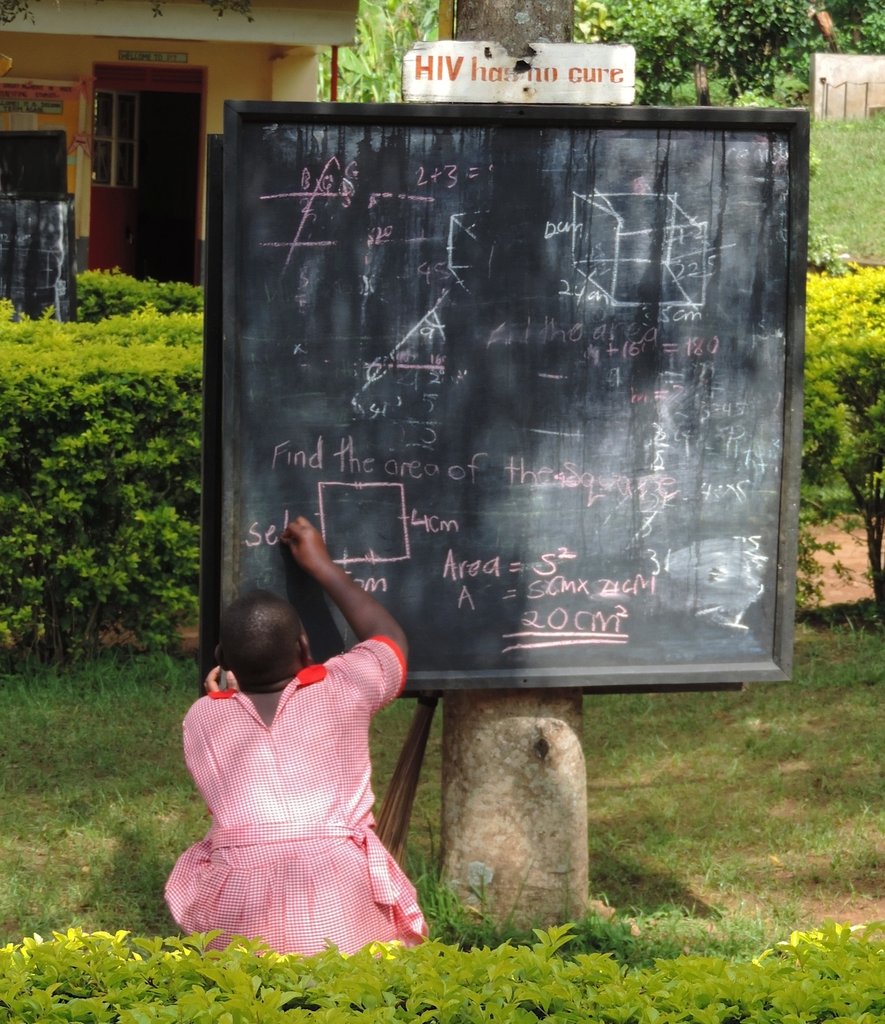 Mark your calendar! June 25th at noon EDT, Microsoft will give a 100% match on your donations to AAH made on this Global Giving website. Please join us on June 25th at 12pm. Please share this opportunity with your friends, as every donation matters!

This year is our 10th Anniversary, and with your support, much has been accomplished! There have been challenges and adjustments along the way, but that is part of the learning process and part of development.

Primary School. Our school is in the top 2% of more than 19,000 primary schools nationwide. We've been busy both at our primary school in a tiny mountain village in Uganda, as well as at the nearby local schools we lend a hand to. We can only accept a fraction of the students who apply to our school and local schools are often in dire condition. In addition, we demonstrate the effectiveness of our model by helping local schools interested in reform to improve their performance. We have provided school supplies, teacher training, girls mentoring, and in some cases, teamed with partners to build classrooms in order to reduce class size. We give scholarships to the top students at area schools we work with, as an incentive to their students.
There has been more emphasis on math at the school, as this is a growing need in the job market these young students will eventually be in. In order to give the students a strong foundation for secondary school and beyond, we are strengthening math and science. The AAH Annual Reading Challenge this year incorporates math and reading. The summer reading challenge is a big event at our school, and the children will each read at least 50 books and complete 5 math activities. The school participated in World Read Aloud Day, to encourage reading. AAH students read to lower grades, to local schools, and at nursery schools.
In April-May, we welcomed teams from Lasell College and Marymount University who did teacher training, helped introduce new teaching techniques and activities, did girls mentoring workshops, and helped teachers and students prepare for the all-important Primary Leaving Examination (PLE). In Uganda, it is not automatic that students continue on to secondary school after 7th grade; students must pass a competitive national standardized examination (the PLE). The assistance of Marymount and Lasell has an impact in boosting morale and skills at local schools, and building self-esteem. For example, we measure the impact of PLE training by testing students before the training, then testing them again after the training sessions and practice. There is a definite increase in scores – not just immediately after the training but also months latter when the students take the actual exam. We believe this is one of our more important "outreach" activities because it empowers students continue their studies after 7th grade, when primary school ends.
We aim to give all our students the where-with-all to succeed. The class was full but we could not turn away Amos, who lost an arm and a leg to an attack by a pig. He will have special challenges as he grows, and we knew local schools wouldn't have the resources to help him. He more than keeps up with the other children, inc. dancing or playing at recess!
Secondary students. About 280 secondary students are studying hard at school. On school breaks, they come back to the village and have access to tutors at our school. They also perform volunteer service, which is something we emphasize. For those students who completed secondary school last December and do not start university until August, we have created a program where they serve as teacher's aides in local schools. We also had secondary school graduates gaining experience at the health clinic. We provide a stipend and orientation, and they gain some "real life" work experience that builds their CVs and will ultimately make them more competitive in the job market.
One secondary student, Justine, did so well in Girl Scouts at school that her group won a national competition and even got to travel abroad for an African competiion! This has been great exposire for her, and her leafership skills and self-confidence has really grown.
Tertiary education. Not all students will opt to go to university, and that is okay. Some will choose to go to a vocational school, nursing school, or teaching college. As each student chooses the path best for them, we recognize there are a number of valid options for gaining education and job skills.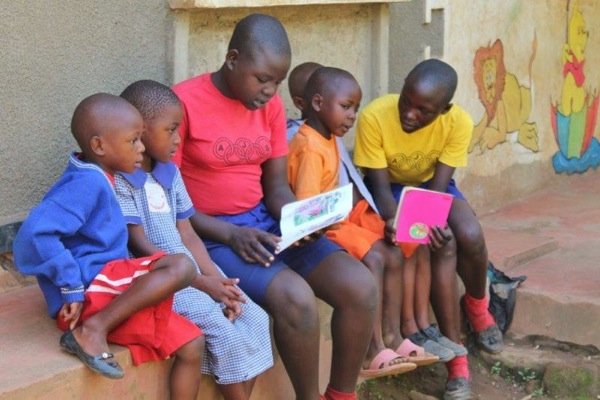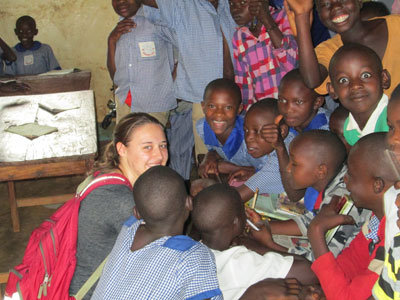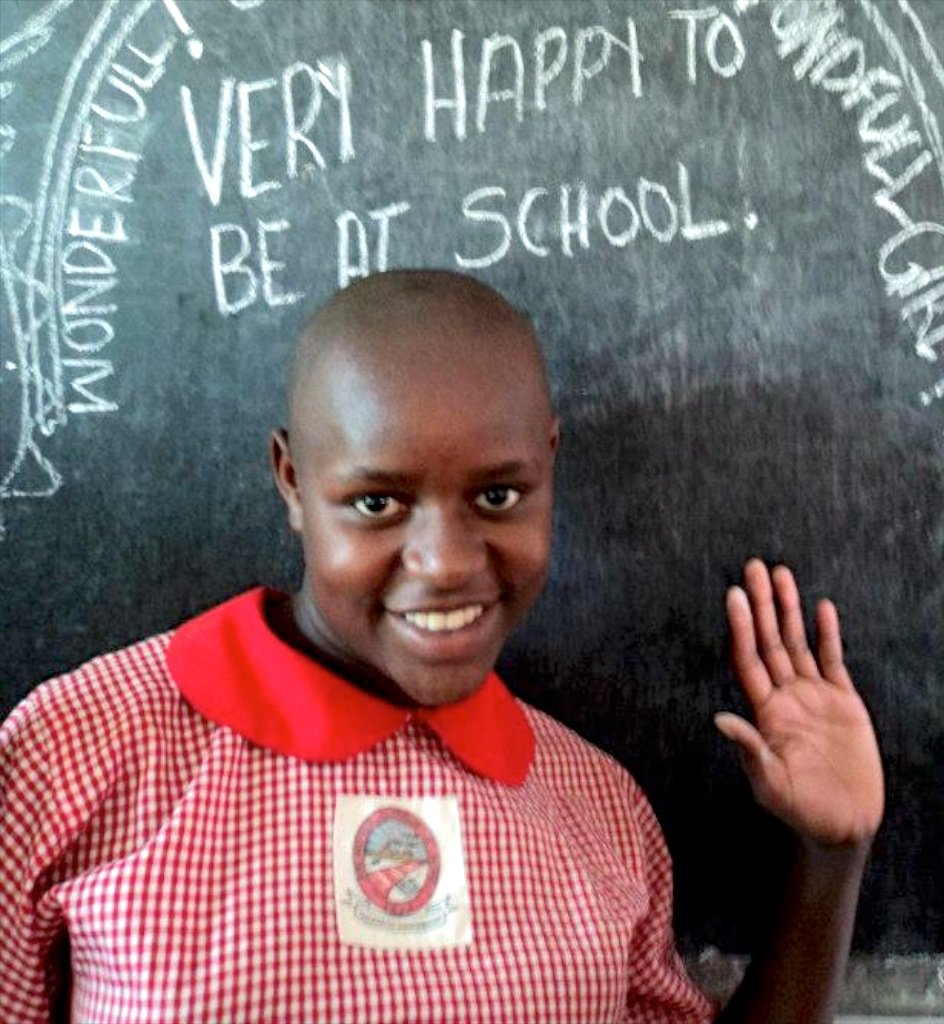 Links: