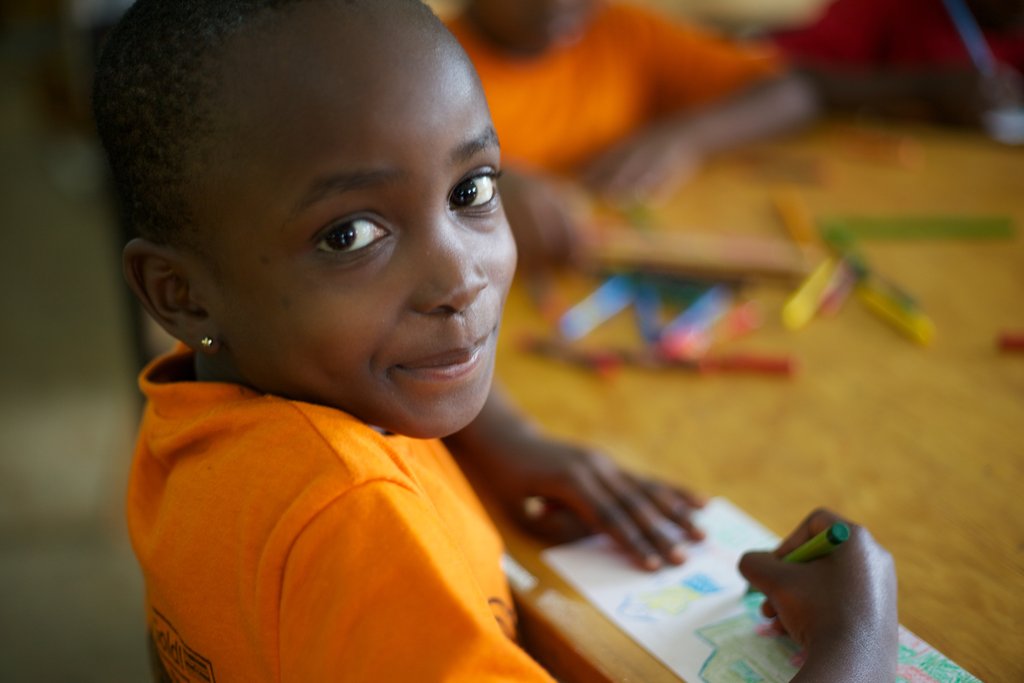 Please consider supporting us April 16th at noon on GlobalGiving, when there will be a 50% match on your donation, and nonprofits including AAH will be competing for a $10,000 bonus!
The Ugandan school year starts in late January/early February, so our students are now back at school. We welcomed a new class of 50 first graders, always an exciting time at the school! It is great to see all the students and teachers back, after a well deserved break. A grateful parent of a new first grader summed up what others said as well:
"It is a tremendous blessing to have this school here. I know my daughter will have a future I could not have dreamed of." - Mary, parent of an Arlington student
AAH is in the top 2% nationwide! We also got the results of the all-important exam given at the end of seventh grade, called the Primary Leaving Examination (PLE). This determines whether students are able to continue on to secondary school. (Secondary school is for six years and is roughly equivalent to high school plus two years of junior college in the U.S.)
"My heart is full to think that I am the first in my family to go to secondary school. I will study hard so I can help my family and my community" - Sara, a new secondary student
We are thrilled to announce that once again, 100% of AAH seventh graders passed the Primary Leaving Examination and they have just commenced classes at their respective secondary schools, which are all boarding schools. This puts AAH in the top 2% of more than 19,000 schools nationwide in terns of national standardized test results, a remarkable achievement for a modest rural school in a very poor area. This is attributable to hard working students; amazing, dedicated teachers who put in long hours; and wonderful supporters like you! We are humbled and so very grateful for your support.
We stay in touch with our secondary students, helping them adjust to being away from home at school and look forward to welcoming them back over school breaks - when they perform community service as a way of giving back.
New secondary students include 14 from local government schools which AAH assists. We believe it is important to have outreach to local, poor public schools as a way to increase our impact. We offer teacher training, some supplies, PLE preparation and most importantly, the benefit of our experience in what works in primary education. This includes having a Parent Teacher Association, emphasizing teacher and student attendance, providing a school lunch, etc.
Looking for a life changing experience? Come volunteer with AAH in Uganda or in the U.S.! We have openings for both volunteers and interns. If interested, email info@aahuganda.org