Dear Donor,
We are very happy to tell you about our project process. Thanks to your contribution we have been able to advance in the development of the architectural project with a team capable of understanding and channeling the needs to build the school.
During the last three months, we have met with organizations that have developed similar projects in different parts of the world to learn first-hand about their experience; we have also relied on engineers and experts in construction with wood, adobe blocks, and rainwater harvesting to incorporate it in the building of the school, ensuring that it will be sustainable and environmentally friendly. In addition, we incorporated a group of volunteer sociologists into the team to support us in the integration of the community into the project and measuring the impact.
All of that has helped us to understand in how many phases the project will be develop and to prioritize certain aspects. It has been a long learning process for us and the community.
Our goal is to begin testing construction materials in June and to start building the school in July of this year. Meanwhile, we are fine-tuning design details in what will be the first phase of construction: the preschool and kindergarten classroom, one elementary school classroom, service area, bathrooms, and kitchen.
The project also includes another elementary school classroom, a multipurpose room, and a park, a court, and a school garden to supply the school kitchen. These spaces will be built in phases 2 and 3.
We are getting closer and closer to making the school for Guaruchal a reality!
Please support us by spreading the message to reach the fundraising goal and once again thank you for your interest and contribution to the project.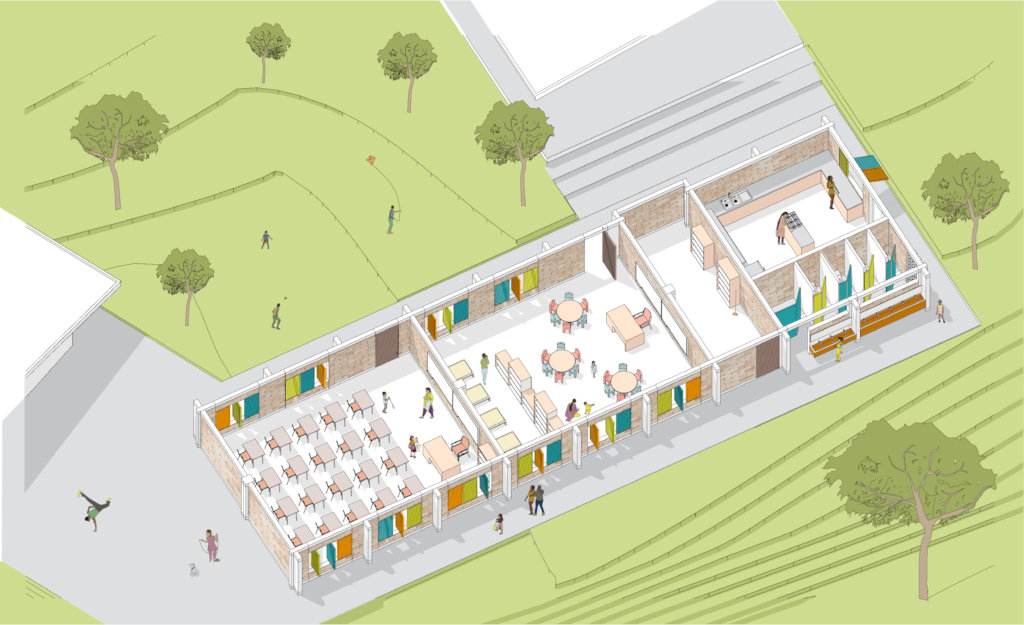 Attachments: