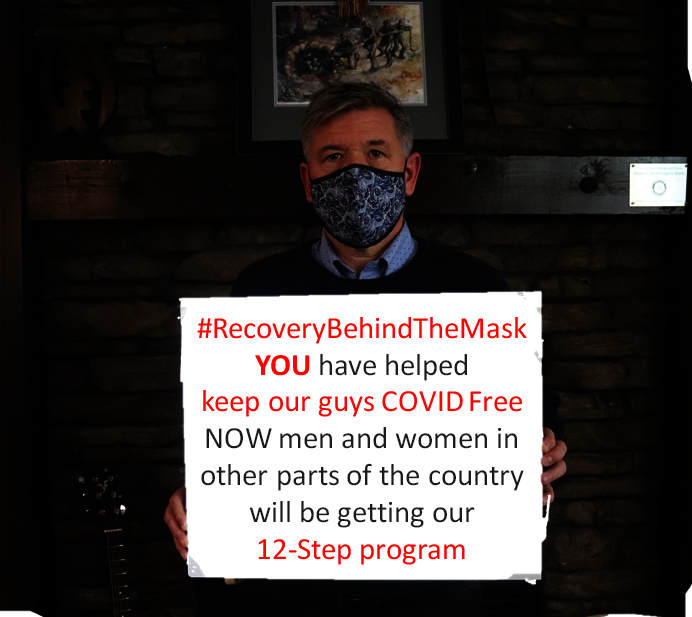 "Success is not final; failure is not fatal: It is the courage to continue that counts." ~ Sir Winston Churchill
These are words that embody the spirit of the men and families who turn to Fresh Start for the help, guidance, wisdom, encouragement and courage to overcome the devastating impact of the disease of addiction.
These words also exemplify the spirit of our staff who continue their own path of lifetime recovery to provide a lifeline through hope, guidance and inspiration.
Your support makes it possible for the Fresh Start staff to provide that way out and start then on their path of long-term recovery … even in these challenging times.
There is no doubt that this year has presented some significant challenges with COVID-19. During this time, the management and staff at Fresh Start have been able to respond to the challenge, implement the protocols and procedures necessary to ensure that the men we serve are safe, the programs continue to run and the people we serve receive the same high standard of care and support that we delivered prior to COVID-19 coming on the scene.
You have helped to ensure that this happens.
The good news is that others have noticed that courage to continue ... and even thrive. As a result of that, Fresh Start will soon be growing and expanding to another geographic area.
The news of the where is imminent, but you will have to wait until next week to find out the details.
Because you have been such a great supporter, I wanted to give you a heads up and thank you for the support that has allowed us to do well in this time.
Like the saying goes "Success is not final ..." and with your continued trust and support Fresh Start will maintain " ... the courage to continue ..."
Stay tuned for the announcement.
Gratefully,